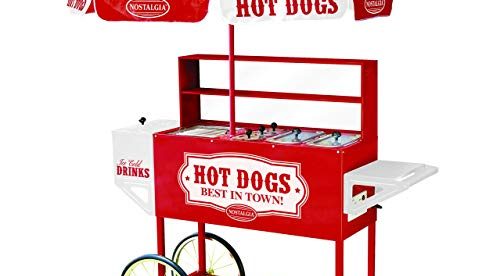 Summertime is vacation for schoolchildren and, left to their own devices, there's no telling what trouble they'll get into. For example, over the last two summers, police in the state of New York have been summoned into action by concerned citizens who have seen children running amok, engaged in the dastardly crime of selling lemonade without a license.

Yes, really. In 2019, per Yahoo News, police in Newburg, New York were stepped in when a town resident complained that a kids' lemonade venture was "causing some traffic" so he or she "[asked] law enforcement to shut it down." And in 2018, the New York Post reported that "vendors at the Saratoga County Fair in upstate Ballston Spa whined to a state health inspector that [7-year-old Brendan Mulvaney] had no permit to sell refreshments from his family's front deck just outside the fairgrounds." (In the latter case, the authorities actually did close up the kid's makeshift business.)

Absurd? Probably, and many states (including New York) are considering laws that explicitly allow children to run lemonade stands without a permit. That makes sense — there's probably very little public health risk from some kids selling, effectively, sugar and water. But what if the kid was selling something more complicated. Like, something that required actual cooking?

That's the problem authorities in Minneapolis, Minnesota came across in 2018. A 13-year-old named Jaequan Faulkner opened a summertime lemonade stand. But, as the Minneapolis Star-Tribune reported, instead of selling lemonade, he was "selling hot dogs with all the trimmings, chips and cold drinks from the establishment he calls Mr. Faulkner's Old Fashioned Hot Dogs, a makeshift stand in front of his house." A fun idea, but not necessarily a good one — tubular meats cooked by a 13-year-old could cause all sorts of health issues. Someone called the health department and, as Faulkner's business was, in fact, unlicensed, it was liable to be shut down.

That's not what happened, though. CBS News explained:
Instead of shutting down Faulkner's business, several city departments came together to help. The health department, Minneapolis Promise Zone and the Northside Economic Opportunity Network (NEON) helped bring the hot dog stand up to code. The permit usually costs $87, but the health department covered that cost. [ . . . ] Faulkner got a tent for overhead protection and a hand-washing station. The city also gave him a thermometer to check the temperatures of his sausages and hot dogs.
And that's not all. Faulkner's prices were probably not covering his costs — $2 per hot dog and $1 for the chips and drinks — so NEON also helped him better understand the finances of running this type of business and how to better price his items for sale.
So instead of being taken out of business, Faulker was given the tools to thrive. And, according to the Associated Press, he did just that. He spent the rest of the summer working four-hour days — the 11 AM to 3 PM lunch shift — and spent the rest of the time planning his next steps, even considering transforming the stand into a mobile food cart. 
Bonus fact: If you were one of the unlucky lemonade-selling kids who found themselves on the wrong side of the health department, there was an easy way around the fine: ask the lemonade company. For each of the past two summers, Country Time Lemonade has offered to pay the fines and legal fees, up to $300, incurred by any child who ran an unlicensed lemonade stand. The PR stunt gained a lot of attention and awards for Country Time's promotions department, but it's unclear if they ended up actually writing any reimbursement checks.
From the Archives: The Problem With Five-Cent Hot Dogs: Proof that no one trusts the unregulated hot dog market.