A Not-So-Funny Thing Happened on the Way to the Funeral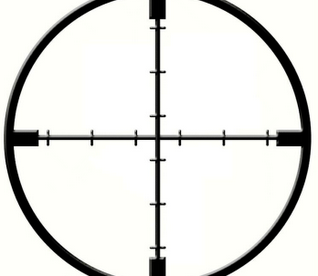 On February 22, 2015, a woman named Noela Rukundo was outside of her home in Melbourne, Australia, waiting for her husband, who was leaving the house on the way to a funeral. Rukundo's husband, Balenga Kalala, fully expected to meet Rukundo at the funeral, but he was surprised — to say the least — to meet up with her at their house. There was a very simple reason why — he expected her to be in the casket. The funeral that Kalala was on his way toward was Rukundo's.
So, yes, he was surprised to see hs wife, alive and well, standing in front of him. That said, he wasn't happy to see her. And the feeling was mutual.
Five days earlier, Rukundo was on her way to another funeral, this one real. Her stepmother had died in Burundi, Rukundo's native country and more than 7,000 miles (11,000 km) away. When Rukundo arrived there, she, too, was met with a surprise, and also not in a good way. As Rukundo left her hotel, she was accosted by a man with a gun, who per the BBC, ushered her into a car. The gun-wielding ne'er-do-well and his co-conspirators kidnapped her and drove her about half an hour outside of town. There, they had clear orders: they were to kill her.
That order came from Kalala himself. He had hired them — hitmen — to execute his wife.
The problem with hiring hitmen, though, is that it's really hard to enforce the contract. You pay them a sum of money — in this case, the equivalent of about $2,500 — and have to take the would-be murderers at their word that they'll deliver as promised. And in this case, the hitmen didn't deliver. Kalala put down his deposit, the criminals abducted his wife, but then they demanded another $2,500 payment to finish the job. Kalala forked over the additional fee but the hitmen decided to let Rukundo go anyway; as she relayed to the BBC, the gang leader told her that they "don't kill women and children." They set her free, but not before giving her a memory card with recorded phone calls and receipts of the wire transfers from her husband. (He paid them through Western Union.)
Rukundo returned home and confronted her soon-to-be-ex-husband who quickly confessed and begged her forgiveness. But it was too late. Per the Washington Post, Rukundo had already called the police. Kalana was arrested and, per the Post, "ultimately pleaded guilty and was sentenced to nine years in prison for incitement to murder." He never gave the authorities or his ex-wife an explanation as to why he wanted her killed.
Bonus fact: Given how relatively easily it was for a team of hitmen to almost murder Rukundo, one would think Burundi was relatively lawless. That may be true, but that doesn't stop it from having some really odd laws.  In 2014, the nation's president banned jogging in groups, fearing that the jogging was a "cover for subversion."
From the Archives: How to Make Sure People Attend Your Funeral: It doesn't involve hiring a hitman.
Related: Four Weddings and a Funeral.