A Smoker Walks Into a Bar and…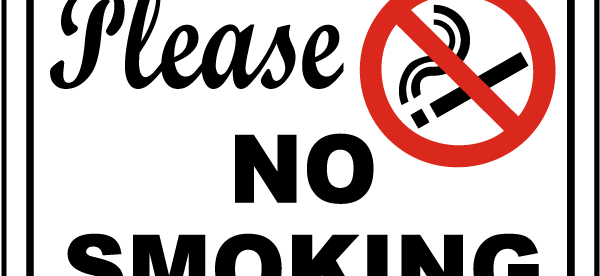 In 1995, California became the first state to enact a sweeping smoking ban. Starting on the first of that year, you weren't allowed to smoke in "enclosed workplaces" statewide. That included restaurants and, after a three-year grace period, bars as well. It was controversial but ultimately popular — over the twenty-plus years since more than half of the states have followed suit.
Minnesota is one of those states. In the spring of 2007, Minnesota passed something called the Freedom to Breathe Act, the state's first (and current) smoking ban. Like California's law, the Freedom to Breathe Act made it unlawful for most places of employment to allow for smoking on their premises. Bars, despite being havens for smokers to gather and smoke, were no exception — if you violated the Act, you could be fined significantly.
The Freedom to Breathe Act put bars at risk; it's hard to operate a business when your customers can't do what they customarily do. Without a California-style grace period, Minnesota bars began looking for loopholes — and found that the list of exceptions wasn't so kind to their needs. The Minnesota Department of Health has a summary of exceptions on its website, here, and you'll find examples  which aren't really useful to the area pub. There are carve-outs for "patients in a locked psychiatric unit in a separated well-ventilated area, as approved by the treating physician," "tobacco product shops – when customers are sampling tobacco products," and "theatrical productions, that is, actors and actresses who are smoking as part of the theatrical performance."
None of them seem useful to bars, though. Bartenders may double as informal therapists, but bars aren't locked psychiatric units. Similarly, bars make their money selling booze, not tobacco. And theater? Well, that doesn't seem to fit either.
But that didn't stop some establishments from trying.
In 2008, a bar called The Rock Nightclub in the city of Maplewood, Minnesota (about ten minutes from Minneapolis/St. Paul) converted themselves into a theater — in theory, at least. Ownership decided to host a series of improv nights, and by "series," I mean that they made every night into improv night. NPR spoke with the bar's owner, Brian Bauman to learn more about the production. It had, as NPR noted, a "simple plot" — one which turned back the clocks on Minnesota's laws. In Bauman's words, the play was "It's about a bar before the smoking ban. It's an improv production with new actors every night."
The actors, of course, were just the normal clientele, drinking and, yes, smoking, just like they were able to before the Freedom to Breathe Act went into place. But they weren't just customers. They were performing a play, argued Bauman. They even gave it a title — "Before the Ban!"  And it worked — at first. Not only was the Department of Health unable to immediately take action against it, but other bars were quick to follow suit.
It was, however, a short-lived victory. According to the Pioneer Press, about a month into these "performances," the city of Maplewood intervened. The bar had a choice: lose the improv nights or lose their liquor license. They opted for the former. And soon thereafter, the copycats made the same choice.
Today, the Rock Nightclub has neither smoking nor acting — or anything else. Citing the lost business from the smoking ban and the global economic slowdown, Bauman shuttered the bar in the summer of 2010.
Bonus fact: California's smoking ban wasn't the world's first — far from it. In 1590, Pope Urban VII "threatened to excommunicate anyone who 'took tobacco in the porchway of or inside a church, whether it be by chewing it, smoking it with a pipe or sniffing it in powdered form through the nose,'" as summarized by Wikipedia. (According to The Atlantic, which has the year wrong, Urban VII believed that "tobacco use prompts sneezing, which [in his mind] too closely resembles sexual ecstasy.") The ban was probably the only thing Urban VII did of note — he died just 12 days after his papacy began. (The smoking ban outlasted him easily; it wasn't overturned until 1724, according to History.com.)
From the Archives: How Smoking Gave PEZ a Boost: Mints and smoking go well together, but not this well.