A Whopper of an Underdog Story
Two all-beef patties, special sauce, lettuce, cheese, pickles, onions — on a sesame seed bun. If you were around in the 1980s, you probably read that with a certain tune in your head. That's because its the ingredient list — and the basis for a promotional jingle — of McDonald's signature burger, the Big Mac. You know, something like this: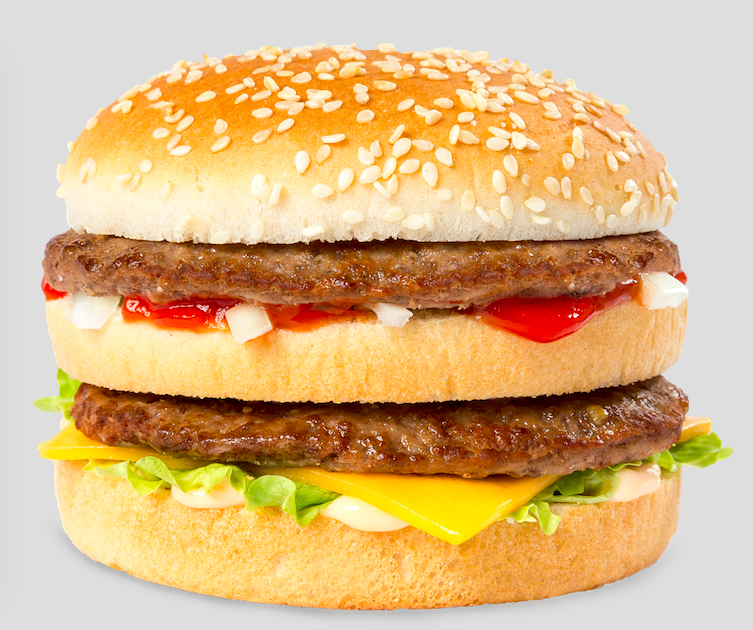 Two all-beef patties? Check. Special sauce… maybe, it's hard to tell. Lettuce, cheese, maybe pickles?, and onions are there. And yep, that's all on a sesame seed bun. But that's not a Big Mac. It's a "Mighty Mac." A fake Big Mac with a very McDonald's name.
That seems illegal, right? The "Big Mac" name is clearly McDonald's, and they have a team of a billion lawyers ready to sue whoever tries to erode their valuable trademarks. And yet, that burger really is called a Mighty Mac, and you can really buy one if you're in Ireland. It's sold at a chain called Supermac's, which seems similarly violative of McDonald's brand and trademarks. But if you think the McDonald's legal team is going to shut that down, you're wrong.
They already tried. And they lost. Big.
No, wait. They lost "Big." OK, both ways are true.
Supermac's has been around since 1978, and wasn't originally intended to be a riff on McDonald's. It was founded by a guy named Pat McDonagh, a businessman who was also a prominent amateur Gaelic football player. (Gaelic football, for what it's worth, isn't soccer or American football; you can read about it here. And there are no professional Gaelic football clubs, so being a prominent amateur is as good as it gets.) His nickname as a footballer was "Supermac," and as McDonald's had only opened its first Ireland location a few months prior, McDonagh's decision to name his restaurant after his nickname was likely unrelated to the American chain entering the same market.
For more than thirty-five years, the two restaurants co-existed peacefully. But when Supermac's voiced an interest in expanding outside of Ireland, McDonald's objected. As the CBC reports, in 2015, "McDonald's brought a suit against Supermac's [. . . ], claiming the restaurant's name and menu items — such as the Mighty Mac burger — infringed on the Big Mac trademark." Rather than capitulate to Big Burger, though, Supermac's fought back. In 2017, the Irish food chain went for a Hail Mary knockout punch; they "filed a petition with the EUIPO [European Union Intellectual Property Office] to cancel McDonald's trademark for 'Big Mac' in its entirety for an alleged failure to use said trademark," as reported by Slate.
That argument is ridiculous, of course — the name "Big Mac" is iconic and used throughout the globe, including in Ireland and the rest of the EU. But Supermac's won. The January 2019 decision not only allowed Supermac's to remain Supermac's and their Mighty Mac remain the Mighty Mac — it also declared that McDonald's held no authority over the "Big Mac" name.
While the case was regularly referred to as an example of the proverbial David triumphing over Goliath, the matter probably more accurately just boiled down to lazy lawyering. McDonald's team provided promotional materials used to market the Big Mac (e.g. advertisements, physical menus, etc.), printouts from existing McDonald's EU websites, and perhaps strangest of all, a printout of the Wikipedia entry for the Big Mac. Per the decision (which I'd link to, but the website with the pdf on it has some weird malware issue), the evidence provided did not "give any data for the real commercial presence of the EUTM for any of the relevant goods or services." Basically, the EU panel concluded, anyone could have printed up menus or edited the Wikipedia entry. And while it's plain to anyone that Big Macs are a real product in the real world, the judicial body didn't care — the evidence before the panel was deemed insufficient.
McDonald's vowed to appeal the revocation of their mark, but others jumped in right away. Most notably, Burger King, makers of the Whopper, rolled out a snarky ad campaign in the EU, rebranding their burgers as Big Mac replacements, as seen below.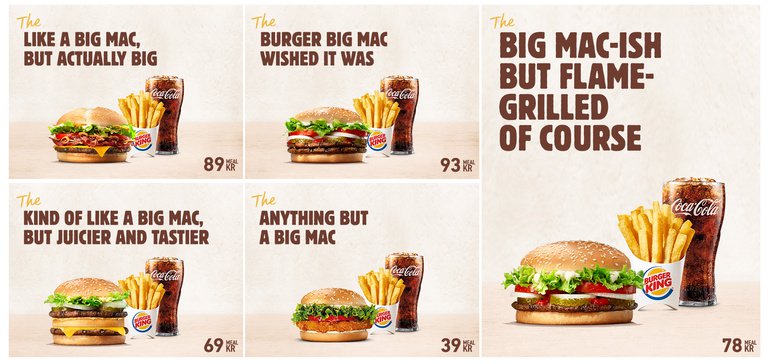 Whether McDonald's will win its yet-to-be-adjudicated appeal is unknown — appeals, procedurally-speaking, can be thorny, and it's unclear if McDonald's will have a chance to add more evidence to their case. But in any event, Supermac's, and their Mighty Mac, are likely here to stay.
Bonus fact: If McDonald's wants to strengthen their case with the general public in Ireland, they'll have to do better than they did in 2017. That March, to promote their green "Shamrock Shakes" and its St. Patrick's Day tie-in, the food giant released a ten-second advertisement on Twitter. The video showed a man playing a shake as if it were bagpipes — an instrument typically associated with Scotland, not Ireland. To make matters much worse, about half-way through the ad, the famous landmark Stonehenge appears in the background. Stonehenge, of course, is in England, not Ireland. Irish hamburger fans objected and, as Irish Central reports, McDonald's quickly pulled the ad.
From the Archives: Where the King Dare Not Go: McDonald's isn't the only Big Burger with a little adversary.