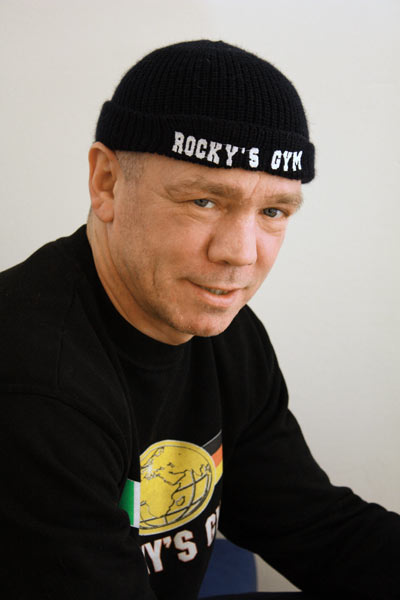 During the 1988 Summer Olympics in Seoul, South Korea, American boxer Roy Jones Jr. dominated the light middleweight field. He won his first round match by knockout and then took each of the next four bouts by a 5-0 decision. In the finals, he faced off against the local pugilist, Park Si-Hun, and the contest was hardly one at all — Jones landed 86 punches to Park's 32. But shockingly, Park won by a 3 to 2 decision. The ridiculous outcome was nearly universally panned. Park himself allegedly apologized to Jones. The in-ring referee was similarly taken aback by the result. While Jones' and team's protests to the International Olympic Committee failed to reverse the judges' decision, the IOC ended up removing the three judges who voted for Park and changed the scoring system to mitigate the chance for similar outcomes in the future.
This wouldn't be Jones' last experience with boxing's checkered history of awarding titles. And in one case, a scandal almost cost a boxing institution its existence.
After the Olympics, Jones turned pro. The professional boxing world is regulated, primarily, by four groups — the International Boxing Federation, the World Boxing Organization, the World Boxing Association, and the World Boxing Council — each of which sanctions boxing matches. Each group has its own champion, although it is common for one boxer to be the champion of multiple sanctioning bodies. For example, Jones held the WBA, WBC, and IBF light heavyweight titles simultaneously for a few years.
But because each sanctioning group has its own rules, it's also possible to lose a title without losing a fight. That's what happened in 1997. Jones, then the WBC light heavyweight title holder, either relinquished or was stripped of his belt, depending on the source one goes by. (Some claim that he turned down too many challenges from those next in line, and the WBC was going to take away his title; others argue that Jones wanted to move up to the heavyweight weight class and therefore had to abdicate his light heavyweight throne.) Either way, the number one contender for the title, American boxer Michael Nunn, was about to get his chance. He just wasn't going to face Jones.
The WBC sanctioned a title match between Nunn and a German boxer named Graciano "Rocky" Rocchigiani (pictured), who was ranked much lower than Nunn. Even though the bout was to be held in Rocchigiani's native Germany, Nunn was a slight favorite. (Rocchigiani, in an interview with the Associated Press, implied that the only reason he was entering the ring against Nunn was "because there's not enough money in [his] bank account.") But Nunn's anticipated victory was not to be. Rocchigiani won the bout in a split decision, becoming the WBC light heavyweight title holder on March 21, 1998.
Until the WBC changed its mind — or, maybe, until Roy Jones Jr. did. Jones asked to be re-admitted as a WBC light heavyweight and the WBC agreed, and further reinstated him as champion. (The WBC, which had previously called Rocchigiani its light heavyweight champion in multiple official publications and communications, simply referred to those as "typographical errors.") For Rocchigiani, this was a major financial blow. Most boxers at his age (34 at the time) are in the twilight of their careers, and as noted above, he was already low on money. Being a champion, though, comes with the ability to garner endorsements, take on fights with large prize purses, and all the other (financially beneficial) accoutrements with the honor. Rocchigiani took his fight against the WBC to the courts — and won, big, to the tune of $30 million in damages.
Unfortunately for Rocky, the WBC didn't have the cash, and instead threatened to go into liquidation. Other boxers pressured Rocchigiani to settle, which he eventually did for an unreported amount rumored to be in the low seven figures.
Bonus fact: One of the richest guys to regularly set foot in a boxing ring made his money without throwing a punch. Michael Buffer, the man famous for starting bouts with his catchphrase "Let's get ready to rumble!," is said to be worth as much as $400 million, per ABC News. Buffer has a trademark over the saying and licenses it out to movies, video games, and others willing to pay his fee.
From the Archives: Project Pigeon: The bonus fact discusses a hobby of a well-known former boxer.
Related: A VHS recording of the 1988 Seoul Olympics boxing matches — in case you really want to watch them, can't find the bouts on YouTube, and have a VHS player somewhere.