He was born in Atlantic City, New Jersey, on July 2, 1932, to an unwed mother. She gave him up for adoption when he was just six weeks old. His adoptive mother passed away when he was just five years old, and he spent the majority of his youth traveling around the United States as his father was looking for work. Our protagonist ended up finding employment himself at age 12, at a Knoxville, Tennessee restaurant. At age 15, he took a job at another restaurant, this time at a Fort Wayne, Indiana establishment called the Hobby House. He liked the job so much that he dropped out of high school so that he could stay there. A few years later, he enlisted in the U.S. Army and worked as a mess hall officer during the Korean War. Afterward, at age 20 or 21, he returned to Fort Wayne, back to the Hobby House. By the time he was in his mid-20s, he was working as a fast food cook.
The details — the names of the cities and the restaurant — his story seems like the beginnings of a mundane life, destined to be more a struggle than a success. A fractured family life. Dropping out of high school. A McJob, so to speak. When he died, he was worth well more than $100 million and one of the most recognizable people in the United States. Dave Thomas, the founder of Wendy's, beat the odds.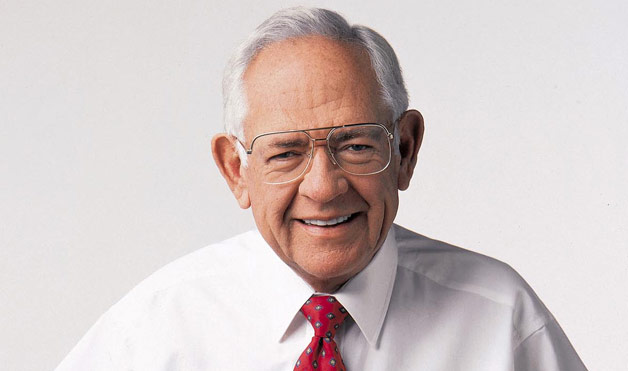 In 1930 — two years before Thomas was born — a man named Harland Sanders opened up a small gas station in a small town in Kentucky. Sanders, a school dropout from a broken home himself, started serving country ham, steaks, and fried chicken to his customers at the gas station. Over time, Sanders' reputation as a cook grew, and he opened a bona fide 142-seat restaurant. In 1939, he was discovered by traveling food critic Duncan Hines (yes, the same guy as the recipe-per-box baked goods company). When his restaurant failed in 1952 — a new highway diverted traffic away from its location — Sanders decided to start franchises. We know him as Colonel Sanders, and his restaurant as Kentucky Fried Chicken.
One of the first potential KFC franchisees? The Hobby House. In the mid-1950s, Sanders offered to sell a KFC franchise to the restaurants' owners, the Clauss family, but they declined. Sanders, persistent, got them to change their minds, and in time, the Clausses ended up owning a few others in the region. Dave Thomas was the head cook at the Hobby House at the time and, over the course of the late 1950s, Thomas worked directly with Sanders on tactical efforts to improve the KFC experience.Thomas is credited with reducing the number of menu items and convincing Sanders to appear in advertisements himself — the latter a strange portent to the future.
While Thomas was helping KFC franchises generally become more successful, four of the Clauss family's restaurants were not doing as well. Sometime in the 1960s, the family asked Thomas to go to four Columbus, Ohio stores and help turn the businesses around. Apparently, Thomas was given (or was allowed to buy) some ownership interest in these restaurants, and in 1968, sold that interest for $1.5 million — nearly $10 million in today's dollars, accounting for inflation. Thomas used that money to begin a restaurant of his own, opening the first Wendy's in the fall of 1969.
Wendy's grew to a multi-billion dollar business under his leadership — and along the way, Thomas became the face of the business, literally. In 1989, Wendy's commercials began featuring Thomas speaking straight to camera. By the time he retired, he appeared in more than 800 commercials and had become an American icon.
Bonus fact: In 2006, a 22-year-old man was fired from his job at a Wendy's for robbing the safe. Normally, this wouldn't be all that newsworthy. But in this case, the perpetrator's name set him apart. The thief was named Ronald MacDonald. 
From the Archives: Wendy: The origin of the name Wendy has a story, literally, behind it.
Related: Dave's Way: Dave Thomas' autobiography from 1992.