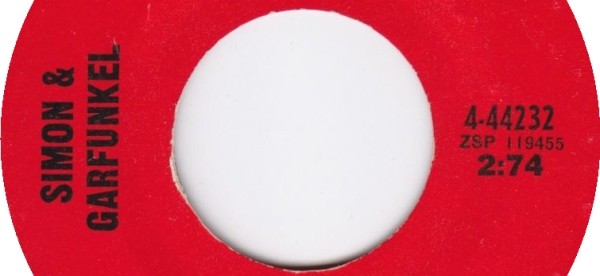 In 1974, Billy Joel released the song "The Entertainer," which saw marginal success at the time but has become a mainstay of Joel's repertoire. The lyrics (full lyrics here) are a satirical take on how fleeting fame is and how shallow the public's fascination with today's celebrities can be, but let's focus on a passing reference to something else: song lengths. Specifically, pay attention to this stanza:
You've heard my latest record
It's been on the radio
Ah, it took me years to write it
They were the best years of my life
It was a beautiful song
But it ran too long
If you're gonna have a hit
You gotta make it fit
So they cut it down to 3:05
That's, per Wikipedia, that passage is a reference to "Piano Man," another Billy Joel song and perhaps his most famous. The version of "Piano Man" that you're probably familiar with is about 5:40 long, but there's a shorter version which runs about a minute less. Those, at least, are the ones Joel most often performs — but Columbia Records, Joel's record label, wasn't originally a fan of either. Or, rather, they assumed that radio stations wouldn't be. At the time, stations wanted songs which were three minutes in length or under (give or take) in order to fit their programming schedule, and without radio airplay, your song wasn't going to be a hit (as "The Entertainer" correctly notes). So Columbia Records made the call to cut the song down dramatically, and it worked — Piano Man was a smash successes.
Despite this apparent victory, the tactic apparently jostled Billy Joel for years. But he shouldn't have felt so bad. Reworking songs to fit with the three minute barrier wasn't uncommon — and there were other work-arounds than cutting time. Just ask the erstwhile duo of Paul Simon and Art Garfunkel.
In the summer of 1967, the pair released a song called "Fakin' It." You can listen to it on YouTube here, and you'll note that the video runs three minutes and 22 seconds. There's some dead air at the end, though, and "Fakin' It" actually has a run-time of about 3:14, as seen on the cover of the its 45 rpm single: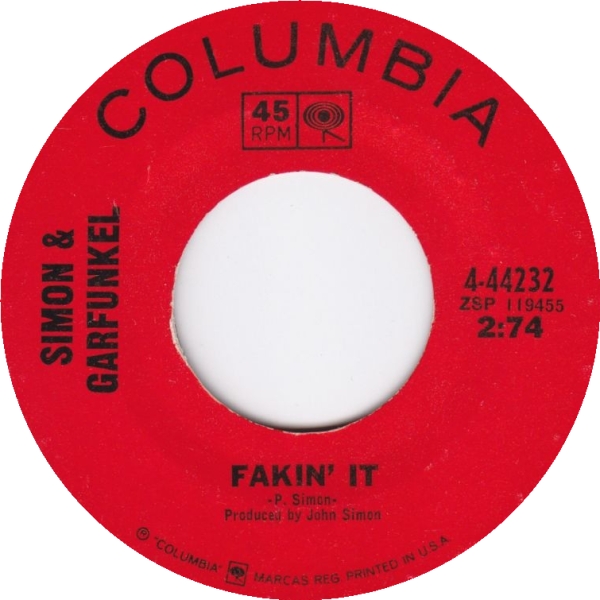 See it? No?
If you don't see the number "3:14" on that image, it's because it's not there. Instead, there's "2:74" — two minutes and 74 seconds. That's not typically how we write time notations, though — there are sixty seconds in a minute, not 75 (or more). But "2:74" is the same length as "3:14" — 194 seconds — it just looks different. It kind of looks like a typo, in fact. Which was basically the point.
As Mental Floss explains, the odd runtime stamp was a deliberate ploy to fool radio DJs into thinking that the song was short enough for a three minute block — a necessary hurdle. If the three minute barrier was aggressive in the 1970s when Billy Joel wrote Piano Man, it was certainly so in the 1960s when "Fakin' It" came out. Mental Floss spoke to an expert on the subject who stated that, at the time, "nobody wanted to commit airtime to more than that" as stations looked to balance a mix of music, news, weather, sports, and of course, ads. Giving up even fourteen seconds could be problematic — and everyone in the industry knew this. But instead of editing out fifteen seconds, Simon and Garfunkel took a risk and edited the rules of time and math.
And it seems to have worked. The song was on the Billboard Hot 100 list for six weeks in the summer, topping out at number 23.
Bonus Fact: Paul Simon and Art Garfunkel broke up in 1970 and Simon went on to have a very successful solo career. (Garfunkel was moderately successful.) In 1975, Simon released the album "Still Crazy After All These Years" which was very well received, winning Album of the Year honors at the 1976 Grammy Awards. In his acceptance speech, Simon thanked Stevie Wonder for not releasing an album that year — Wonder won Album of the Year honors in both 1974 and 1975. The half-joke turned out to be even more true than Simon had imagined, though. The next year, Stevie Wonder released "Songs in the Key of Life"; it won Album of the Year in 1977.
From the Archives: Van Morrison and the Thirty-One Songs about Nothing But a Bad Contract: Songs where the run time doesn't matter because they weren't intended for radio play anyway.
Take the Quiz: Can you pick the Simon & Garfunkel song titles missing from these song lyrics?
Related: Simon and Garfunkel's Greatest Hits; Billy Joel's Greatest Hits Volumes 1 and 2, and "Songs in the Key of Life" by Stevie Wonder.