How FedEx Gambled Its Way to Success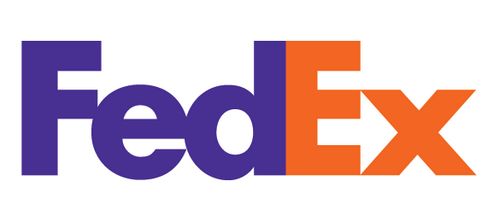 More than 250,000 employees. Roughly $45 billion in annual revenues. Nearly 10 million packages delivered daily. A fleet of over 100,000 cars and trucks plus another 600 or so airplanes. FedEx is, simply, a gigantic company. But like every other company, it wasn't always that way. It started from nothing.And if founder (and current chairman and CEO) Fredrick W. Smith hadn't hit a stroke of luck in the mid-1970s, FedEx likely would have returned to nothing, too.
As a student at Yale University in the 1960s, Fred Smith dreamed up the idea of an overnight delivery company as part of a class assignment. He wrote a paper describing the business, but the professor panned the idea as being not feasible, giving him a C. Convinced that the emerging computer technology out there would be enough to prove that professor wrong, Smith invested a substantial inheritance left to him by his father ($4 million) and started building his dream. By 1972 or 1973, he had raised tens of millions of dollars more in investment capital and loans. Federal Express, as it was originally called, officially began operations on April 17, 1973.
While FedEx showed promise even early on, it didn't reach profitability very quickly. The company burned through its capital within a year or two and, in or around 1974, found itself short on cash. At one point, FedEx was down to about $5,000. There were some potential investors who were considering giving the company a cash infusion it sorely needed, but that would take some time to sort out. And Smith was out of time.  As recounted by the company's former SVP of Operations Roger Frock in his book, "Changing How the World Does Business: FedEx's Incredible Journey to Success," FedEx had a $24,000 jet fuel bill due. And it doesn't take a Yale grad to figure out that it's hard to pay a $24,000 bill when you have only $5,000 in the bank.
So how did FedEx stay afloat? Frock explains:
When I arrived back in Memphis [where FedEx is headquartered] on Monday morning, much to my surprise, the bank balance stood at nearly $32,000. I asked Fred where the funds had come from, and he responded, "The meeting with the General Dynamics board was a bust and I knew we needed money for Monday, so I took a plane Las Vegas and won $27,000." I said, "You mean you took our last $5,000–how could you do that?" He shrugged his shoulders and said, "What difference did it make? Without the funds for the fuel companies, we couldn't have flown anyway." Fred's luck held again. It was not much but it came at a critical time and kept us in business for another week.
As it turned out, Smith was better at blackjack than he was at reading the General Dynamics board members. The meeting wasn't a total bust — General Dynamics ended up investing in FedEx shortly thereafter, keeping the company airborne for much longer. FedEx reached profitability in 1976.
Bonus Fact: Parking in New York City is tough, and if you're driving a big delivery truck, it's even tougher. Often, FedEx and other commercial delivery vehicles end up double parking, in violation of local ordinances. This results in a good amount of revenue for the city. According to a 2006 NBC News article, the city collected over $102 million in fines during its fiscal year ending June 30, 2006. FedEx was the second-largest source of those fines, accounting for $8.2 million. In first place: UPS, at $18.7 million from over 180,000 tickets.
Take the Quiz: As of 2012, FedEx served all but 18 of the world's countries. Name the 18 nations you couldn't FedEx a package to back then.
From the Archives: Hidden Messages: The secret of the FedEx logo.
Related: "Changing How the World Does Business: FedEx's Incredible Journey to Success," by Roger Frock. 4.3 stars on 22 reviews.