How Poker (and Boredom) Can Help Solve Murders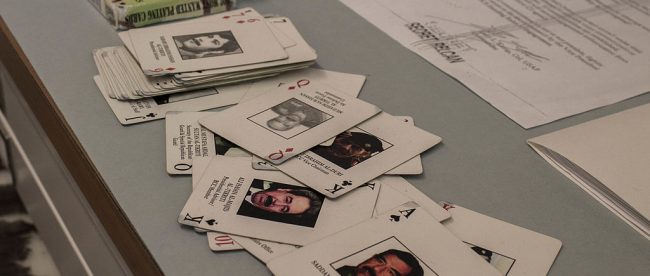 The days and life of a prison inmate can be tedious — there isn't much to do, and the scenery rarely changes. Prisoners spend their time in any way they can, hoping to stave off the boredom inherent with their living situations. Sometimes they play cards, sometimes they just sit around chatting idly. And sometimes, those two things come together in a way to benefit society — by solving a cold case.
That's the idea, at least — an idea that started with Saddam Hussein. Well, the soldiers charged with capturing him and his inner circle.
When the U.S. and others invaded Iraq in 2003, the Department of Defense issued playing cards to American soldiers. But these decks of cards weren't issued simply to give those in the military something to do between missions — they were also a study aid of sorts. As seen below, the cards had pictures of Iraqi leaders — people whom the invasion efforts were targeting. While playing poker, bridge, rummy, or whatever, troops were also learning what the enemy's key targets looked like.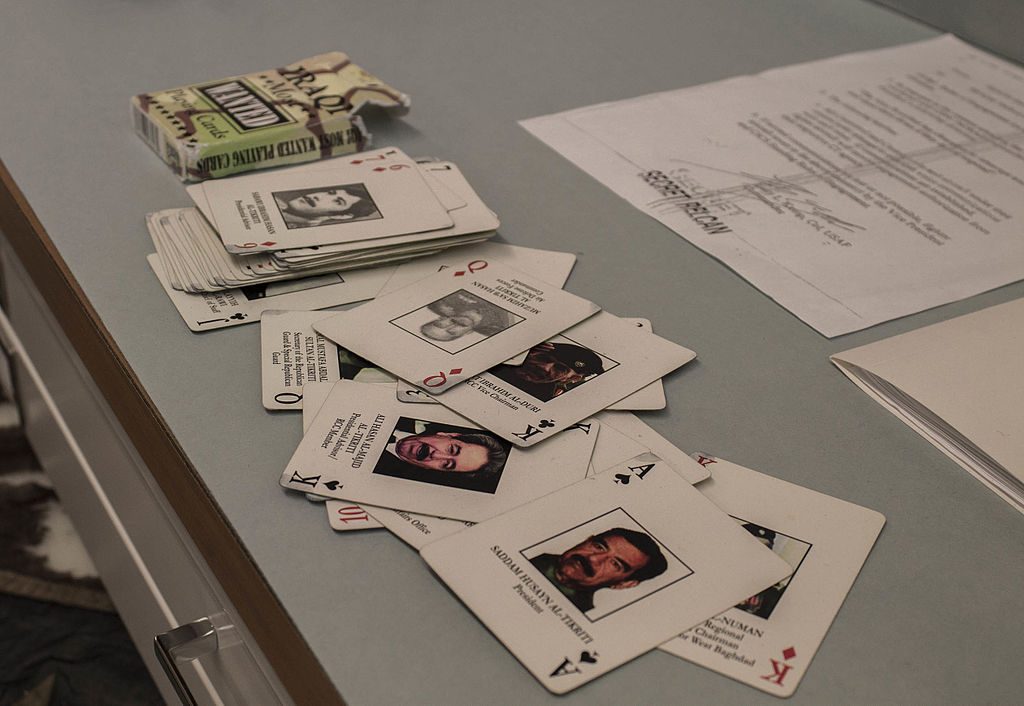 A decade later, the state of Florida decided to follow suit. (Sorry, couldn't resist.) Well, kind of. Instead of giving out playing cards depicting Saddam and team, Florida distributed decks of cards with the pictures of murder victims on them. Each card also had a brief summary of the facts in the case. For example, here's the nine of clubs from one of the decks distributed by the Department of Law Enforcement.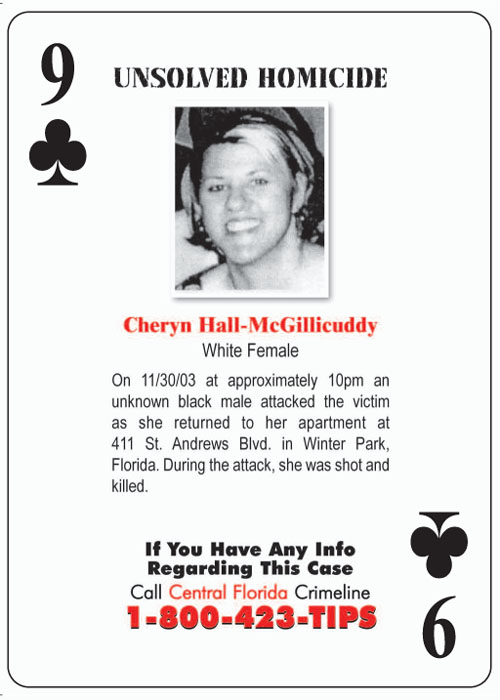 Why bother? To solve crimes, of course. The theory, which other states adopted, is pretty straightforward, as one Connecticut corrections official told Slate:
It all comes down to loose lips and boredom: Inmates brag to one another about their past exploits, and when the people they brag to come across cards that match stories they've heard, they realize they have information that could be worth money or could help them get time knocked off their prison terms.
The decks run about $2 and are often the only playing cards available to the inmates in the prison commissary, a good (albeit morbid) way to force their distribution — and as noted above, can be a good investment for the prisoner if he or she knows something about one of the people pictured.
Today, you'll find similar decks of cards in prisons in Florida and Connecticut, yes, but also Indiana, Oklahoma, and a handful of other states. And the families of victims — who are almost always consulted before their loved ones are featured in the product — are eager to have a card assigned to their case. The reason why? The decks of cards are actually effective at helping solve crimes. According to the New York Post, programs like this one "have garnered information that helped solve about 40 homicides" over the last five to ten years, including two in one week in the fall of 2017.
Bonus fact: In 1991 the Topps company — typically, makers of baseball cards — came out with a set of 88 trading cards featuring people and weapons of the Gulf War. The cards featured people on both sides; per one source, "some of the notable politicians and military minds in the set are President George H.W. Bush, Colin Powell, future Vice President Dick Cheney, Norman Schwarzkopf, Saddam Hussein and Mikhail Gorbachev." They're not worth much today because they were very widely circulated — Topps had hoped that the cards would be used in an educational setting, to teach people back home about the war. (Front and back images of the George H.W. Bush card — #1 in the collection — can be found here.)
From the Archives: War Games: How playing cards helped Allied POWs escape in World War II.