How the Now I Know Community Helped Mozambique 
Hi!
I have some really great news to share today:
Take a look at the picture below. You made that happen.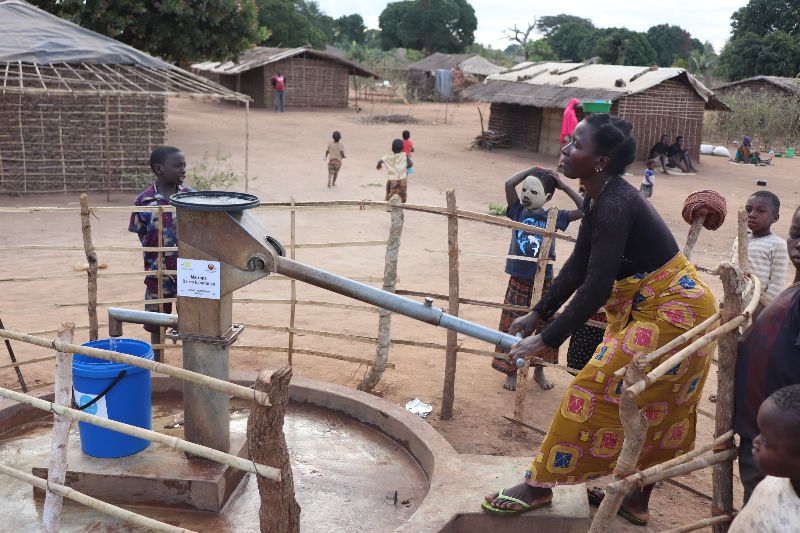 In December of 2019, I asked you to donate to charity: water, a non-profit that brings water to people without access in developing areas. My goal was $4,200 and you beat that easily — 290 of you chipped in a total of $11,634. With that money and with their in-region partner in Mozambique, charity: water got to work. They didn't just truck water into a village — they built two water pumps. The picture above comes from a community called Marrupa (here it is on a map), home to about 422 people. The project cost $12,223.28 — of the money you donated, $8,317 went toward that project. The Now I Know community is responsible for 68% of the funding.
As for the other $3,317.42 (and to whoever donated the 42 additional cents to capture the spirit of my fundraising drive, nice touch!) that went to another well with a hand pump. serving the 290-person strong community of Mbonge (here it is on a map). Here's a picture from that one, below. Now I Know's community was the largest funder of this pump as well.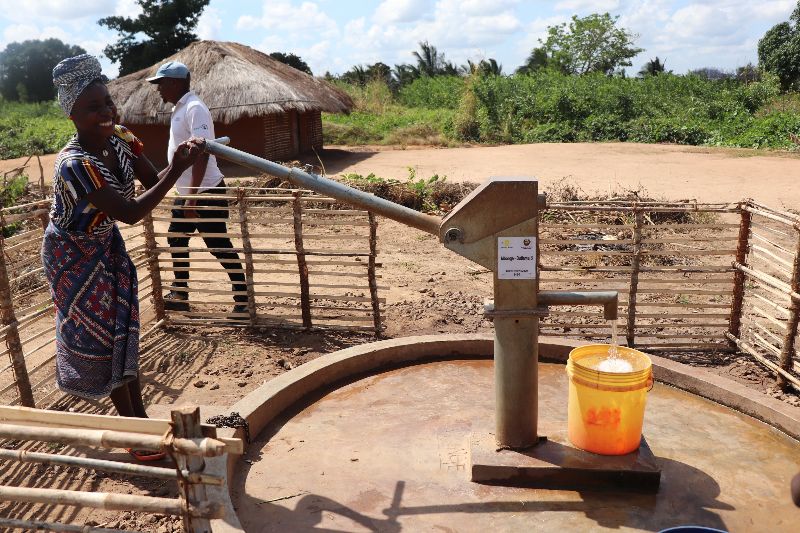 So: Congratulations! This community just gave 712 people access to a sustainable clean water source. Most of us take water for granted and for those who previously could not, this is transformative. I couldn't be more thrilled.
I'll run another fundraiser in December like I usually do; for now, if you want to see more of the impact you've had (basically, a few more photos of each site), charity: water has projected pages for Marrupa and Mbonge at those links. And if you want to donate again, there's a donation button on all of those pages; while it won't go to anything Now I Know-related, please don't let that cause you any hesitation. 
The Now I Know Week in Review
A quick note: if you've emailed me about any of these, I haven't had a chance to check that email inbox yet, so I haven't read it.
Monday: The €222 Million Nap: Oops.

Tuesday: The Politics of Being Grossed Out: Show someone pictures of gross things while looking at their brain in an MRI, and you can predict how they'll vote? Apparently.

Wednesday: What Do You Do With a Million Unsold CDs?: You stick them in the drive. Or something with driving…?

Thursday: Save Ferris… and Juan: How a TV show helped keep someone out of prison.

And a bonus, becuase it's Friday the 13th: How Mr. Rogers Made Friday the 13th Less Scary
And some other things you should check out:
Some long reads for the weekend.
1) "The Mysterious Disappearance of a Revolutionary Mathematician" (The New Yorker, 22 minutes, May 2022). The subhead: "Alexander Grothendieck was revered for revealing connections between seemingly unrelated realms. Then he dropped out of society."
2) "The Untold Story of the White House's Weirdly Hip Record Collection" (Washingtonian, 9 minutes, May 2022). The White House apparently has a huge vinyl collection! Who knew?
3) "What Happened to Montreal's Legendary Melon?" (Atlas Obscura, 6 minutes, May 2022). I hadn't even heard of this fruit beforehand.
Have a great weekend!
Dan