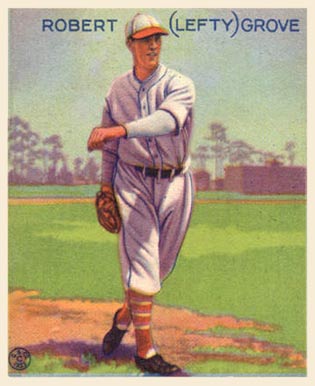 In 1960, a total of 134 former baseball players were on the Baseball Writers' Association of America's (BBWAA) Hall of Fame ballot and received at least one vote. Not a single one receive enough support to garner election that year, but of the group, 39 are now enshrined in Cooperstown. One was Ralph Kiner, who led the National League in home runs for seven consecutive years — yet his first year on the ballot, only received three votes. Over the next decade and a half, Kiner would inch his way toward immortality; in 1975, he received 75.4% of the vote from the writers and was awarded a plaque among legends.
On the modern ballot, Kiner would likely not have had such a chance. Players who receive support on fewer than 5% of returned ballots are removed from future consideration, and can only be added to the Hall of Fame via the Veterans Committee. And in general, that was de facto true anyway, at least insofar as the 1960 ballot was concerned. While 12 different players received fewer than 5% support that year, only two ended up being elected into the Hall by the BBWAA — Ralph Kiner and Lefty Grove, picture above.
Grove, an all-time great pitcher, received six votes that year — twice that of Kiner but fewer than guys like Harry Brecheen (7 votes), Howard Ehmke (12 votes), Glenn Wright (18 votes), and a bunch of other guys you've likely never heard of, even if you're a die-hard baseball fan. This may be surprising, given that of all 42 pitchers on the ballot that year, Grove had the most wins (300), strikeouts (2,266), and best ERA+ (148) of the class. Yet he received only six votes.
There's good reason for that, though. Grove was already in the Hall. He was elected by the BBWAA in 1947, thirteen years earlier.
What happened? That year, another pitcher — Lefty Gomez — received 51 votes. Most likely, the votes for Grove were intended for Gomez, and either a handful of writers got confused and wrote the wrong name or the people tabulating the votes erred.
Gomez was selected to the Hall of Fame in 1972 by the Veterans Committee, a group which was charged with reconsidering those who were left unelected by the BBWAA.
Bonus Fact: Joe DiMaggio, another all-time great baseball player, retired from the game in 1951 and was elected to the Hall in 1955. But 1955 wasn't the first time his name appeared on a Hall of Fame ballot — that happened in 1945, while he was still an active player. Why? In 1936, when the first Hall of Fame class was elected, the Hall decided to allow writers to vote for active players. (Lou Gehrig, for example, received 51 votes, and then went on to win the league MVP that year.) Most likely, the one writer who voted for DiMaggio in 1945 simply forgot what the eligibility rules were.
From the Archives: Monkey Business: The Hall of Famer who openly used performance-enhancing drugs (or, at least he thought they were) and was applauded for his efforts.
Related: "Who Was Traded for Lefty Grove?," a book of baseball trivia. The answer is Rabbit Warstler, Bob Kline, and $125,000 in cash — over $2 million if you account for inflation.