The second Now I Know book book, "Now I Know More," comes out November 1st! You can pre-order it now on Amazon or Barnes and Noble.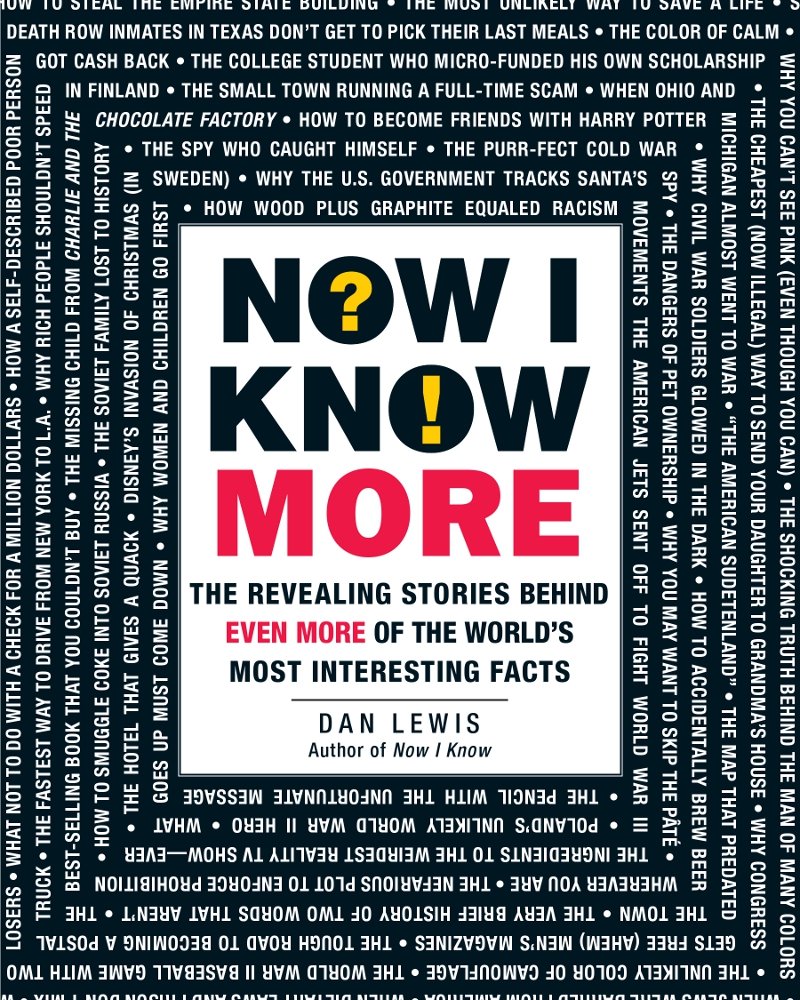 101 stories and 101 (well, 104, I think) bonus facts. 272 pages. Like the first book, each story connects subtly to the one before it — you can read a story here or there, or you can read it straight through.
I hope you'll enjoy it and consider giving it as a gift, too. And when it arrives, please be sure to leave it a review online. But for now, you can place your order on Amazon or Barnes and Noble and get it the moment it's available.
Thanks for reading and for your continued support.
Yours,
Dan