Return to Slov-Something-or-Other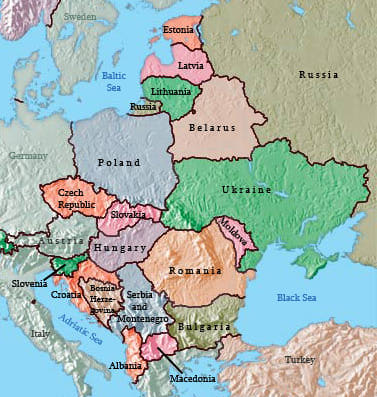 Pictured above is a relatively recent map of Eastern Europe. To the north of Hungary, you'll note the country of Slovakia (in pink). It's home to about five and a half million people, 80% of which are ethnic Slovaks. It was formerly part of Czechoslovakia and joined the European Union on May 1, 2004. Its flag is below.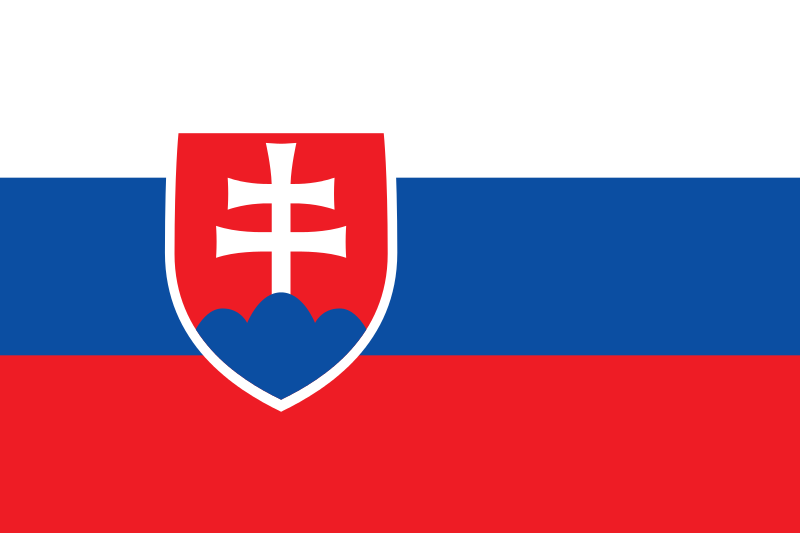 Then there's Slovenia, to Hungary's west (in green). It has a population of two million or so, 83% of which are ethnic Slovenes. It was formerly part of Yugoslavia and, like Slovakia, joined the EU on May 1, 2004. Its flag is below.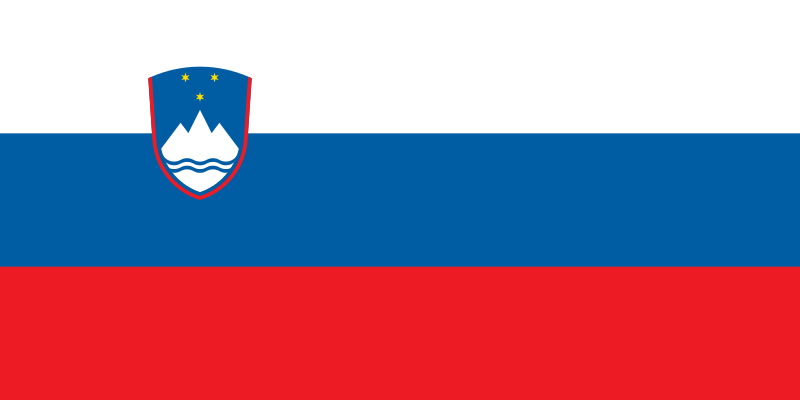 One can imagine how easy it is to confuse the two. And there are a lot of pairs of countries which certainly have similar histories of confusion, with Austria and Australia being the most notable. But for the Slovakia/Slovenia pair, there's a particular problem which arises: misdirected mail.
People in both countries bemoan the amount of time it takes to receive mail because it's pretty common for the letter writer to accidentally write the wrong nation in the address block or for someone along the line to simply misread a correctly-adorned envelope. For example, in a 2010 NPR report about World Cup soccer of all things, one Slovakian, when asked about the confusion among the two nation's names, focused on the postal problems: "Sometimes they even send mail to us in Slovakia and it winds up in Slovenia. We get it two months later." And in many cases, that's weeks too late — and there are many, many examples of mail which should have gone to Slovenia ending up in Slovakia and vice versa.
For some reason, the two nations believe that this calls for a sort of a diplomatic exchange, but not one of expertise or technology. In a 2004 New York Times article, a Slovene ambassador (that's one from Slovenia, for avoidance of doubt) who requested anonymity admitted that "[someone] from his staff meets someone from the local Slovak Embassy at least once a month to exchange wrongly addressed mail." A Slovakian tourism site asserts that this monthly meeting happens at multiple embassies throughout the world.
It's unclear why the two don't meet more often, or why they don't just forward the misdirected mail to the attention of the other. Instead, Slovenia and Slovakia treat a wrong address as an international incident — one only worthy of attention every four or so weeks, though. And given that this system was put in place at least a decade ago and the problems still persist, there's no real reason to believe that the system is working.
Neither nation has considered changing its name to avoid these concerns (that'd be ridiculous, to be fair), but in 2003, Slovenia considered changing its flag to the one seen here. That proposal, though, has been unpopular to date (according to Wikipedia) and while it could have helped both nations create separate identities, it wouldn't have helped with postal woes regardless. The two nations seemed destined to remain confusingly similar and for snail-mail correspondents, there's no relief in sight either.
Bonus Fact: In 2014, Slovenia's men's hockey team qualified for the Olympics for the first time, after failed attempts in 1994, 1998, 2002, 2006, and 2010. Most observers saw Slovenia has having little chance to be competitive, but the Slovenes surprised many. The Slovenes first Olympic win came in their second game ever on the Olympic ice — and it was a 3-1 victory over Slovakia. The Slovenian team also beat Austria in a subsequent round before being eliminated by eventual silver medalist Sweden.
From the Archives: Greetings: The story of a whole lot of mail.
Related: "The Impossible Country: A Journey Through the Last Days of Yugoslavia" by Brian Hall. 4.6 stars on 13 reviews.