Santa's Elves Live in … Schenectady?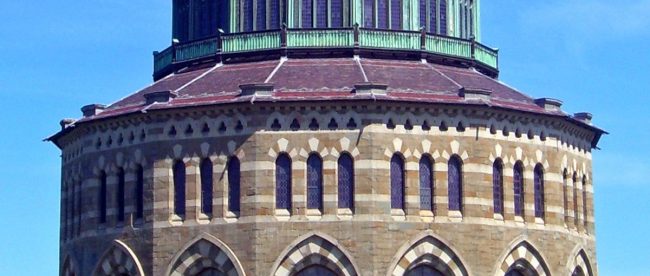 Every year, children in the United States (and elsewhere) write letters to Santa Claus. It's an informal tradition — the kids make their case, arguing that they've been good enough to warrant something special under the tree, and at the same time, tell Santa what that something special is. (Santa knows if you've been bad or good, but doesn't know if you want a tricycle or a Chromebook.) Some of those letters are addressed to the North Pole, making them difficult for the United States Postal Service to complete delivery. Others, though, are given a ZIP code by the youngsters.
If a letter has a ZIP code in the address, there's a pretty good chance it's going to go, well, somewhere. and in one case, while the letter won't quite make it to Santa, it will go to General Electric. And that may be close enough.
When it comes to U.S. mail, the ZIP code is probably the most important part of the address. The USPS sorting systems don't focus on the whole address right away; rather, ZIP sorting happens first. If the machines or postal workers can make out a legible ZIP code — which is usually the case — the parcel goes to that area for further sorting. Santa doesn't have an official postal code, at least not in the United States. (In Canada, he does — H0 H0 H0.) But often, kids just make one up. And if you're a kid, there's a good chance you're going to choose something simple. Something like 12345.
ZIP code 12345 is assigned to the city of Schenectady, New York, and home to about 65,000 people — and, originally to General Electric. The multinational conglomerate got its start there in the spring of 1892. (While it is no longer headquartered there — GE is in the process of moving its HQ from the underrated town of Fairfield, CT to Boston — it still operates a sizeable office in Schenectady.) As a result, entire ZIP codes were assigned to GE offices, and "12345" is one of them. No matter what street children use — North Pole, Snowy Lane, Elf Way, whatever — all the mail with 12345 as the ZIP code goes to GE's mailroom.
GE doesn't ignore it. Since 1994, as mail for Santa arrives, some of the roughly 4,000 GE employees who work there have taken it upon themselves to read the notes and, at times, reply. The Baltimore Sun highlighted some of those kids' stories four years later, noting that "as [GE employees] donned holiday sweaters and Santa caps to begin answering this year's batch with red and green felt pens, the workers found the usual mix of ambitious wish lists and heart-rending family biographies." For example, the Sun reports, there was one note from "California girl who hinted that tough times had befallen her family" — she asked for "behavior" because "my mother really needs my help with my little sister. I love my family so much and I want them to be happy and filled with joy this season." And on the lighter end, there were, of course, lots of wishes for bicycles, games, and probably a few ponies, too.
Today, GE's Santa-helping tradition continues, despite the fact that the Schenectady office keeps shrinking. While not officially part of their job descriptions, GE employees there coordinate with the post office starting in the early fall to manage the flow of letters to Santa. As recently as 2015, GE volunteers replied to more than 1,000 letters on Santa's behalf. The letters are typically personalized and often include a tiny postscript — "don't forget the milk and cookies."
Bonus fact: During the Cold War, the Soviet Union conducted a good deal of nuclear testing near the Arctic Circle. Rumor of such efforts spread throughout the United States and, through a kid filter, got a little muddled — some kids thought the Soviets were nuking the North Pole. And that's where Santa lives! Concerned, one kid wrote a letter to President John F. Kennedy, asking him to "please stop the Russians from bombing the North Pole because they will kill Santa Claus." JFK replied: "I share your concern about the atmospheric testing of the Soviet Union, not only for the North Pole but for countries throughout the world; not only for Santa Claus but for people throughout the world. However, you must not worry about Santa Claus. I talked with him yesterday and he is fine. He will be making his rounds again this Christmas."
From the Archives: Here Comes Santa Claus: Why the U.S. military tracks Santa every year.