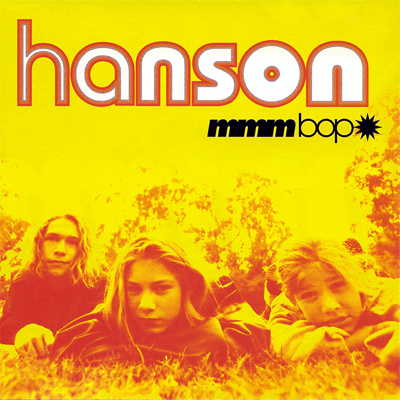 In 1997, the Hanson brothers — Zac, Taylor, and Isaac and their gloriously long hair — hit musical paydirt with the song "MMMbop." If you were alive in 1997, you've certainly heard the song, as it topped the charts in the United States, Canada, the United Kingdom, Australia, New Zealand, Ireland, Spain, Germany, Austria, Belgium, Sweden, and Switzerland. More than 15 years later, the double platinum single's video has nearly 20 million views on YouTube. The song was more than simply popular. It was a phenomenon.
And, a torturous fundraising tool.
In August of 2005, Hurricane Katrina destroyed much of New Orleans and caused significant damage elsewhere in the Gulf of Mexico region. Overall, it is the costliest of Atlantic hurricanes to date, by a large margin, causing an estimated $125 billion in damage. (The next most costly, Hurricane Sandy, caused a comparatively smaller $68 billion.) Many communities around the country and the world mobilized to help, and schools were no exception. One school in particular, Delone Catholic High School in the 3,000-person borough of McSherrystown, Pennsylvania, enlisted the help of the Hanson trio. The band just didn't know it.
Upon suggestion of the student body government, as reported by CBS News, the school decided to play MMMbop over the intercom system every day before school began, between classes, and during lunch. That's a lot of mmmbop badoo ba dop ba doo bop for the 650 or so students to handle, which is the point. The only way for the 14- to 18-year-olds to stop the music? Raise $3,000 for Katrina relief.
The gambit worked. The students raised over $3,500 and the music stopped. Hanson themselves appreciated the gesture, even if it was at their expense — they matched the donation and gave each of Delone's students a copy of their then-recent album, Underneath.
Bonus Fact: If you think that the above tactic would be a fitting use for a Justin Bieber song, you aren't alone. In late 2011, a Chicago-area high school played Bieber's song "Baby" (here's the YouTube video) on the loudspeakers between classes. The song kept playing until the students raised $1,000 for an affiliated non-profit arts center or until one week elapsed, whichever came first. It only took the students three days to raise the money.
From the Archives: Elvis at the Prom: Another bit of music in high school.
Related: MMMbop, by Hanson. Play it over and over and over and over again at your own risk.