The $35 Mailbox That Cost $33,000
Bowie, Maryland is a suburb of Washington, D.C., and a rather affluent one at that; in 2007, the town had an estimated median family income just north of $100,000. And if you spend enough time there, you may come across Woodmore. a gated community with some homes that sell for north of $1 million. Drive around Woodmore and you may notice that the mailboxes are all very similar; as of 2017, almost every single mailbox was metal and featured a monogrammed "W" on the flap.
Well, almost every mailbox. At least one of them was different. And it cost more than $30,000 — including the legal fees.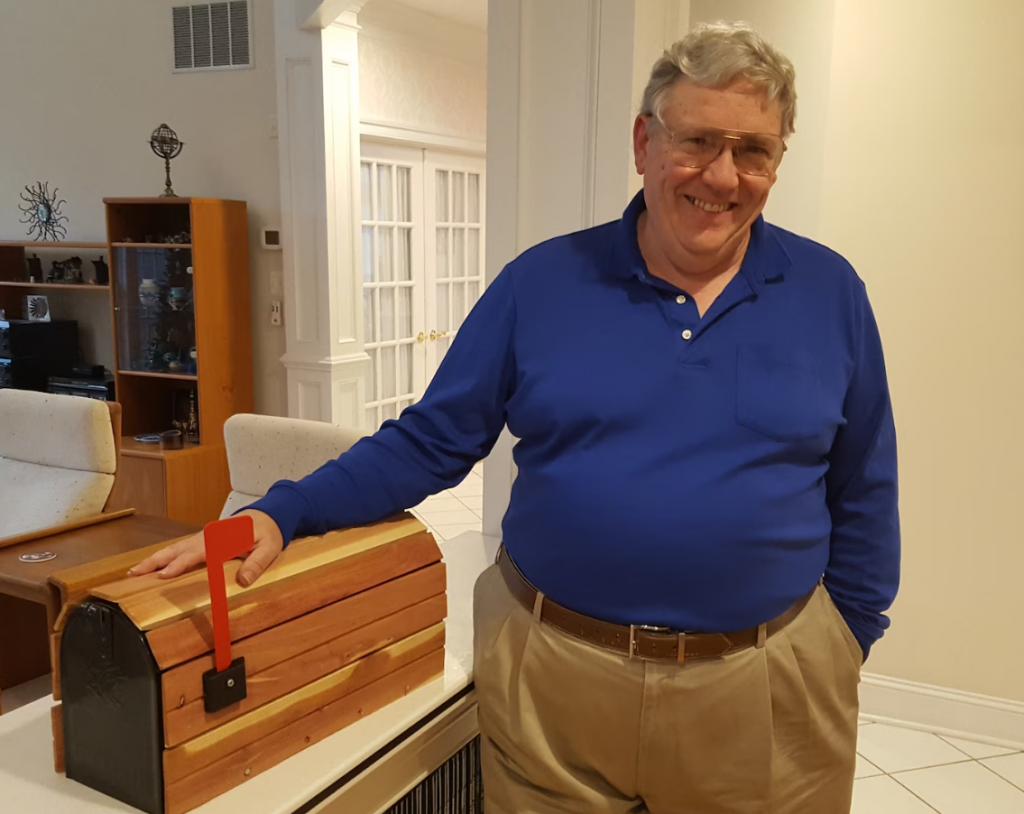 Keith Strong, pictured above, moved to Woodmore in 2005 and had a cedar mailbox, like the one also pictured above (via the Washington Post). In 2009, he decided to buy himself a new mailbox, which isn't a big deal usually, but Woodmore has a homeowners' association, also known as an HOA. And the HOA had rules about how your house could look, at least from the outside — the color of paint, whether you could have lawn signs, and — you guessed it — what your mailbox could look like. But luckily for Strong, as the Post reports, the cedar mailbox he wanted to buy was just a "newer version of the mailbox the homeowners association previously approved." It cost him $35.
And two months later, he was told to get rid of it. Some Woodmore residents weren't keeping their mailboxes in good repair so the HOA decided to take action. Instead of just instructing owners of derelict mailboxes to fix what they had, though, the HOA decided that everyone had to replace their mailboxes — and the cedar one Strong had would no longer be allowed. Instead, everyone needed to install what Yahoo described as a "rather homely cast-aluminum model" (seen below) — and fork over $500 for it.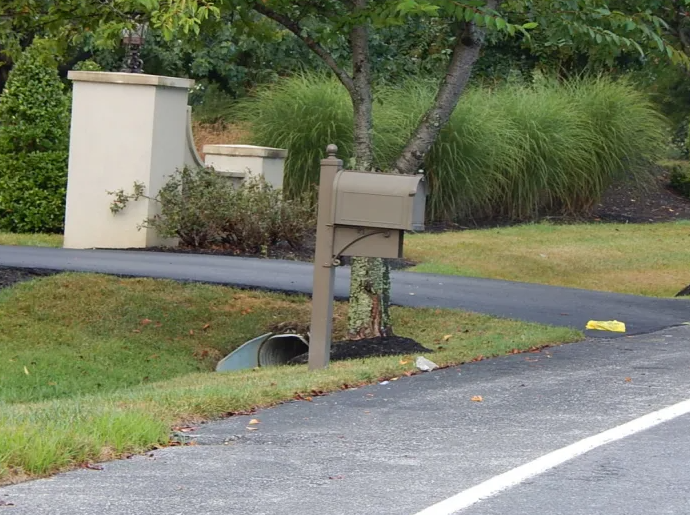 The other HOA members changed their mailboxes — but Strong held out. While he could afford the $500 for the new mailbox, that wasn't really the issue — and nor was the fact that he really preferred the other design. Strong was upset that the HOA had made the decision without, in his opinion, consulting with homeowners, and he was concerned that letting the mailbox change go into effect would set a bad precedent. As he told Yahoo, in 2017 "we just put a new roof on our house that cost over $100,000. What would stop our HOA from coming back and saying, 'We don't like cedar roofs, you've got to put a new roof on?'"
So, he sued the HOA.
It took him seven years, a three-day trial, and a reported $33,000 in legal fees. But in January of 2017, Strong prevailed. The judge in the case ruled that while the HOA can issue guidelines and restrict what homeowners can buy for their properties, the HOA cannot demand that the homeowners make a specific purchase.
Unfortunately for Strong, the victory was short-lived. On a random Monday morning in March of that year, Strong went to the grocery store, still the proud owner of a cedar mailbox among a sea of metal ones. But when he returned, he discovered that his mailbox had been vandalized. The mailbox was knocked off its stand, and the stand itself was shattered, as seen in a follow-up story by the Washington Post, here. Strong, presuming that someone upset with his lawsuit had taken matters into their own hands, told a local news station that he was "offering a $1,000 reward for information leading to an arrest as the crime is a federal offense."  And that he planned to replace the mailbox with a new one — again, cedar, not metal.
Bonus fact: If you live in an area with an HOA (in the United States, at least), the association can't prevent you from installing a satellite dish on your house. A federal regulation from 1996 (explained here) prevents HOAs from denying homeowners and renters permission to install satellite dishes altogether and significantly limits the restrictions that HOAs can mandate on the installation of such devices. Restrictions that increase the cost of the dish, decrease the quality of your telecom services, or cause you a delay in your installation violate the regulation.
From the Archives: Cupid's Mailbox: How to make your Valentine's Day cards extra special.