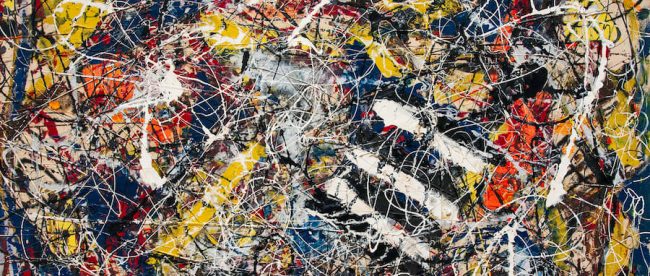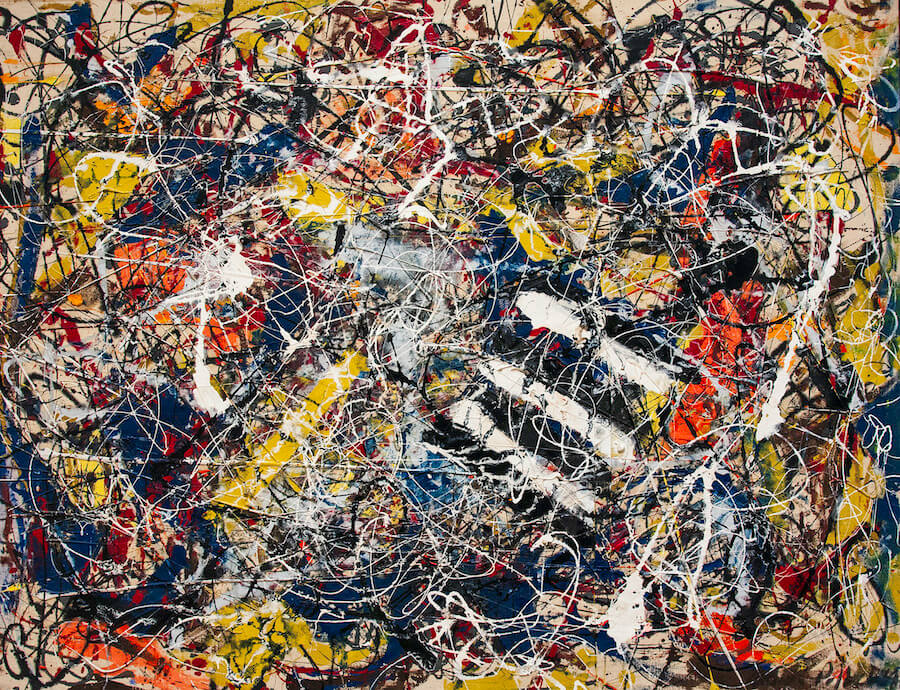 Pictured above is "Number 17A," painted by Jackson Pollock in 1948. It's probably his best-known work; Life magazine featured it in a 1949 profile of the artist subtitled, somewhat-cheekily, "is he the greatest living painter in the United States?" Life didn't hide its skepticism of Pollock's drip technique — as seen, he'd splatter the canvas with paint with chaotic results, something that seemingly anyone could do.
That's probably not an accurate criticism of Pollock, and the art market certainly doesn't agree. Number17A last sold for $200 million in 2015, which, at the time, was the highest price any piece of art ever fetched. At least one other of Pollock's works has sold for over $100 million as well. Suffice it to say that if you own an original Jackson Pollock, you have something worth a lot of money.
Which, in part, is why Harvard's Fogg Pigment Collection is so important.
The world has a lot of colors, and that can cause all sorts of weird problems. If you want to paint something a certain shade of, say, beige, you'll need paint of that color — and anyone who has ever tried to find the perfect match at Home Depot or a similar store knows that can be difficult. But in that case, you've already cleared the first hurdle: you know that someone, somewhere, has already created the color.
But in case you want to be sure, the Fogg Pigment Collection can be your friend. Since its founding around a century ago, this section of Harvard's art museums has collected "a technicolor array of 2,500 samples, arranged most pleasingly by color," according to Atlas Obscura. Each of these samples also contains a little bit of history about the pigment, including when and how the color was discovered. For example, if you check out the sample of a red pigment called Red 254 in the collection, and you'll learn, as Treehugger notes, that it "was a by-product of a chemical reaction first documented in 1974." If you visited before 1974, you wouldn't have found Red 254 on the shelves for the very simple reason that the color didn't yet exist.
That proved to be a critical issue in 2007. In either 2002 or 2003, a filmmaker named Alex Minter was cleaning out his parents' house when he found more than two dozen paintings that looked a lot like the work of Jackson Pollock — and, given that his father was a personal friend of the artist, could have very easily been created by the famed painter. Minter, according to the Paris Review, took the paintings to "Ellen Landau, an art historian who specializes in Pollock pieces," who in turn "authenticated the works in 2005." But there was still some doubt.
Enter Harvard's team. In 2006, researchers aligned with the Fogg Pigment Collection began analyzing some of the paint used in the works Minter discovered. And what they found wasn't promising. As the New York Times summarized, "some of the pigments used in the paints were not patented or commercially available until long after Pollock died in 1956." And yes, Red 254 was one of the pigments present in one of the paintings.
The presence of these time-traveling colors didn't necessarily mean that Minter's discoveries were forgeries; as he argued to the Independent, "the authentication of works of art is still more art than science" and asserted that "the science of attribution is still in flux, and no scientific test is definitive in the absence of traditional, time-tested art historical research." Further, per the Independent, Minter "point[ed] out that restoration work and varnish applied to the paintings may have muddied the findings." But it's quite likely that the paintings aren't legitimately Pollock's work. 
Bonus fact: One of the pigments in the Harvard collection is a hue of yellow called "Raw Indian Yellow" whose history isn't quite clear — but the most likely explanation is, let's say, unexpected. Per Fast Company, "the story goes that people in the village of Mirzapur in Bihar, India, would feed their cows mango leaves, and then collect their bright yellow urine and turn it into a dye." That seemed far-fetched, but a "recent chemical analysis also shows that there are animal and plant metabolites in the pigment," suggesting there may be some truth to the myth.
From the Archives: The Art of War: How the U.S. government may have helped launch Jackson Pollock's career.