The Political Race Which Was, Literally, a Race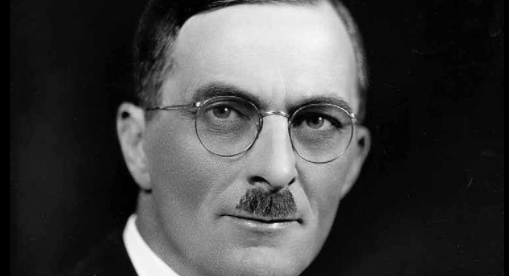 John Adams, the second President of the United States, died on July 4, 1826, the 50th anniversary of the signing of the Declaration of Independence. His last words, famously, were "Thomas Jefferson still survives," which wasn't quite right — Jefferson had died earlier that day. But he wasn't making a joke — he was making peace. Adams and Jefferson were bitter political rivals, facing off against one another for President in 1796 and again in 1800. But the 1796 election was peculiar; the rules, revised shortly thereafter via the 12th Amendment, led to a result where Adams was elected President and his opponent, Jefferson, became Vice President. Thankfully for the fledgling nation, the tension between the chief executive and his backup had few practical implications.
But that wasn't the case in the state of Washington more than a century later.
In 1932, a Democrat named Clarence D. Martin handily won Washington's gubernatorial election; he and his running mate, fellow Democrat Vic Meyers, took office the following January. Nearly immediately, Martin made some enemies within his own party, appointing Republicans to cabinet posts in an effort to use bipartisanship to combat the Great Depression. He adopted more moderate policies than many Democrats hoped and earned a reputation for being one of the more conservative members of his party. He was popular with the voters, though, earning re-election four years later. But those in the more liberal camp found themselves an ally — in Lt. Governor Meyers.
In general, lieutenant governors are about as powerful as vice presidents, which is to say, not at all. That office in the state of Washington at the time was no exception — as long as the governor was around, Lt. Governor Meyers could speak his mind, but he couldn't enact policy changes. But Washington took "being around" pretty seriously. When Governor Martin was out of state, Meyers had some actual power. He could call the Legislature back into session and, with the governor away, sign into law anything that they passed (which he liked). And in 1938, that's exactly what progressive Washingtonians tried to get him to do.
In April of that year, Martin went on a cross-country trip to Washington, D.C., on state business. This wasn't a vacation, but it was good enough for those who wanted to push through a different agenda. They asked Meyers to call the Legislature back into session, which he was willing to do. But there was a problem — he, too, was out of state. In fact, he had just left for vacation in California. HistoryLink describes what happened next:
[Meyers] caught a train as far as Portland; got a ride from the Portland police to Vancouver; commandeered a State Patrol car, to Seattle. He needed to be in [the state capital,] Olympia, so the Secretary of State could attest his proclamation, so he chartered a plane but arrived after the office had closed for the day. He went back to Seattle and announced over KOL that he intended to call a special session.
But people in his own state weren't the only ones to hear that radio show. So did Governor Martin. Martin, at his own expense, chartered a private plane — there were no commercial flights available that late at night — hoping to arrive back home before his #2 could usurp his power.
By the time Martin landed, per the New York Times, Meyers had submitted a proclamation calling for a special session, and it looked like the ruse had worked. But the state Supreme Court thought otherwise. No, they weren't ready to rule that the whole thing was absurd — you can't just take over the state house because the Governor is out of town. Instead, per the New York Times, the court noted that "Governor Martin's plane flew across the boundary between Idaho and Washington [ . . . ] thirteen minutes before" Meyers issued that proclamation. As a result, the court ruled, the proclamation was a nullity.
Martin asked the state legislature to change the rules going forward, and they ultimately did.
Bonus fact: One of the names originally proposed for the state of Washington was "Columbia," named after the Columbia River, the major internal waterway of the area. Leaders, however, thought better of the name; as Wikipedia notes, the capital of the nation was (and is) the "District of Columbia," and that could lead to confusion. Going with "Washington" aimed to alleviate that confusion, but, uh… yeah, that didn't work.
From the Archives: What Happens to U.S./Canadian Relations When Milk Prices are Out of Sync: A story from the Washington/British Columbia border.
Related: "Weird Washington: Your Travel Guide to Washington's Local Legends and Best Kept Secrets" by a guy with the unfortunate name of Jefferson Davis. 77 reviews averaging 4.6 stars.