The Prime Minister of Death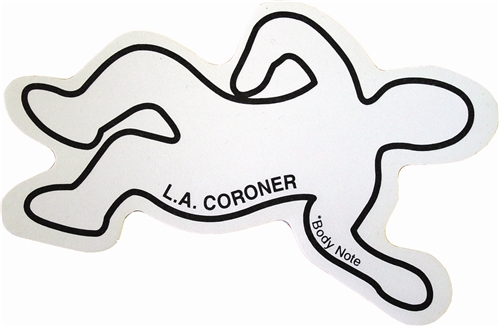 There's Kathleen Vernon of Albany County, Wyoming. Then there's Jim Faulk — he's in Hancock County, Mississippi — and Buddy Bryan of Muscogee County, Georgia. And a lot of others, too. Each one of them is a local politician. But they're not interested in taxes, the quality of the local schools, the annual 4th of July fireworks show, snow removal, or any of the other issues local politicians typically are focused on. That's because Vernon, Faulk, and Bryan were all candidates — successful ones at that — for county coroner.
That's right: citizens in those areas, and many others, vote for the person whose job it is certify that someone died.
According to a November 2013 piece by North County (NY) Public Radio, there are 1,600 counties in the United States in which coroner is an elected position. In general, compassion seems to be the key qualification — the winner, ultimately, is the person interfacing with the next of kin after a loved one passes away. Being a doctor, nurse, or medical professional, on the other hand, is typically not required. In the example profiled by NCPR, the reporter specifically notes that while coroners pronounce people dead and sign death certificates, they "don't have to have any medical training to be a coroner" and simply "have to live in the county and be old enough to get on the ballot." (Nearby medical examiners perform any autopsies needed, don't worry.) One candidate — a coroner for 12 years seeking reelection for another four — admitted that "to be a coroner, you just have to be publicly popular" and that "you learn the job as you go."
Many states and counties have folded the coroner's traditional role into the duties of an appointed medical examiner or the sheriff (although even that's been controversial). But in the areas where coroner is still an elected position, it can be a popular position. One Mississippi county saw 13 people qualify for the ballot this year. Because none of the candidates received 50% or more of the votes, a run-off vote was required — one in which nearly 2,000 people voted.
And sometimes, the candidates have actual platforms. Pam Gay, a candidate in York County, Pennsylvania (and a registered nurse), promised to "bring the coroner's office to the next level" if elected. Among her ideas? A program which would advocate for a teen suicide prevention initiative.
She won in a landslide.
Bonus Fact: Neither Los Angeles County, California, nor Clark County (home of Las Vegas), Nevada, elect their coroners. But both coroner's offices have gift shops. The image above is from the LA one — it's a novelty sticky-note pad, and their best-selling item.
From the Archives: Mayor, Mock Us: The mayor who treated his job like a joke — and thrived because of it.
Related: "How to Win a Local Election," in case you want to become a local coroner or something. 4.4 stars on 12 reviews.