The Unsolved Murder of Ken McElroy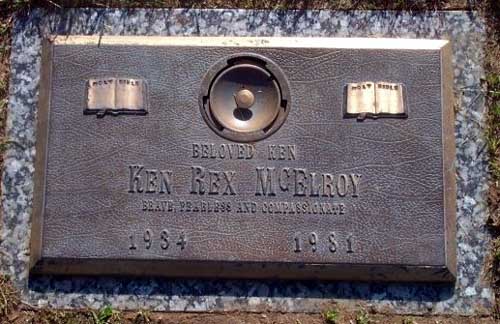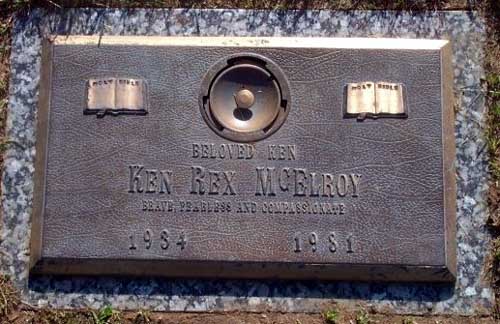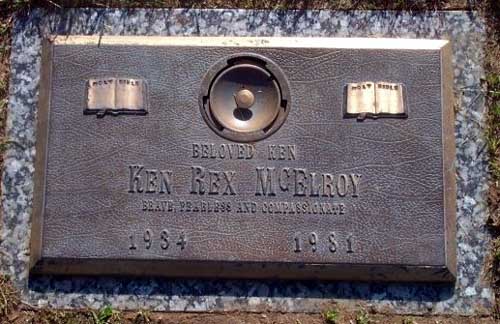 Skidmore, Missouri is a tiny town in the northwest corner of the state. As of the 2010 census, 284 people lived there, down from 342 ten years prior. When something of any significance happens in town, one imagines that the whole town soon finds out, given the size of the municipality. Which is what makes the unsolved murder of Ken McElroy both strange and entirely expected. On July 10, 1981, McElroy was murdered in broad daylight while sitting in his car, next to his wife Trena, in front of the Skidmore pool hall. He was shot twice by two different shooters, based on forensic reports. There were three or four dozen witnesses. To date, no one has been charged with McElroy's murder, let alone convicted.
McElroy, to say the least, wasn't well liked. And that reputation, also to say the least, was well deserved.
McElroy, a functionally-illiterate fifth grade dropout who, while always unemployed, always seemed to have money, and was 47 years old at the time of his murder. But his relatively young age hadn't prevented him from totaling up a lifetime of indictments. Earlier in 1981, he was found guilty of shooting the town's 70 year-old shopkeeper over a piece of candy, per one report. This conviction was notable because of the twenty other times that McElroy was indicted, this was the only time a jury handed down a guilty verdict. Some charges were dropped under strange circumstances (one explained below) while a few others were tried to a not guilty verdict. The guilty verdict from the shooting of the shopkeeper, though, didn't stick. McElroy appealed and was released on bond pending a retrial.
Others in the town were not happy with what they saw as another of many miscarriages of justice. McElroy was a repeat offender in their eyes, one who had committed heinous acts and gotten away with them time and time again. In the early 1970s, McElroy — a thirty-something who was already a father ten times over — set his eyes on a 12-year-old girl. A year or so later, she was pregnant with his child, and by age 14, she dropped out of high school to live with McElroy and another woman. The girl, Trena, and the other woman, Alice, fled McElroy's home just sixteen days after Trena's son was born, according to TruTV. But McElroy was undaunted. He terrorized Trena's parents, killing their dog and burning down their home.
And then, McElroy came up with a plan to get away with it. If he married Trena, she, as his wife, couldn't be compelled to testify against him in pending arson, statutory rape, and other cases. But to marry her — a minor — she needed her parents permission, and given that he just torched their house and shot their dog, that wasn't likely. So he went a different route than flowers — he threatened to burn down her parents' new home unless they gave permission. They did, and he got off scot-free. And this is just one of many stories of McElroy's evil behavior. His attorney told the Kansas City Star that represented McElroy in "three or four felonies a year."
The shooting of the shopkeeper, though, pushed other townsfolk over the edge. As TruTV further reported, around sixty such people gathered after McElroy's release, asking the local sheriff what could be done about the super-bully in their midsts. The sheriff warned them not to confront McElroy directly (advising that they form a neighborhood watch instead) and then, the sheriff left town. The next day, McElroy was dead and the 30 to 45 would-be witnesses all told authorities a similar story: they heard a gunshot or two but ducked for cover, and had no idea who did it. McElroy's killers received the same fate that McElroy himself received at the hands at the law. That is, no one went to prison.
Trena ended up filing a wrongful death suit against the sheriff, the town, and the county. She asked for $5 million but settled for less than $20,000. No one — not then, not before, and not since — admitted to the killing of her late husband.
Bonus fact: The murder of McElroy isn't Skidmore's most grisly crime. That "honor" goes to the slaying of Bobbie Jo Stinnett, who was murdered on December 16, 2004. Stinnett was eight months pregnant at the time. The killer, a lady named Lisa Montgomery, killed Stinnett and removed the unborn child to take as her own. She was caught four days later and was sentenced to death. She is currently in prison as she exhausts appeals and other legal mechanisms. The baby was returned to Ms. Stinnett's family.
From the Archives: Murder, He Wrote: How a journalist helped solve an unsolved murder — in the strangest of ways.
Related: "In Broad Daylight" by Harry MacLean, a 416 page paperback on the McElroy story. 4.2 stars on 100 reviews.