The Weekender, April 12, 2019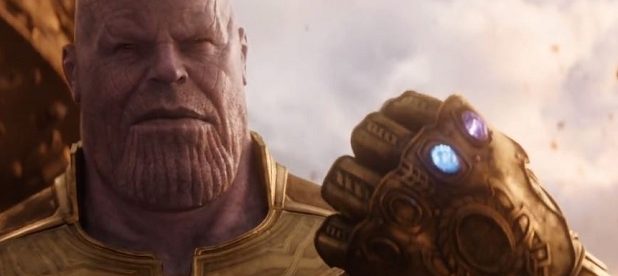 1) "So you've never watched a Marvel movie but you want to watch Avengers: Endgame. Here's how to get ready." (7 minutes). I wrote this, in case that gets you to click.
The last (for now) movie in the now 20-plus movie story comes out in fewer than two weeks. I've become a big fan over the last year or so but before that, I was a relative neophyte. If you want to get into the Marvel Cinematic Universe quickly, here are my suggestions on how to do it.
It turns out that I'm really well-suited to answer this because:

(a) I'm really into MCU (that's Marvel Cinematic Universe, for the non-Spidey web-crawlers out there). I've seen all the movies except Thor: Dark World (which I'll rectify at some point) and The Incredible Hulk (which I probably won't bother with). I've even binge-watched all five seasons of Agents of SHIELD.

(b) I really only got into it after watching Infinity War. Or, more accurately, Infinity War was the first MCU movie I saw in theaters, probably the fourth or fifth MCU movie I watched, and maybe the 2nd or 3rd I really paid attention to.

In other words, I went into Infinity War mostly blind to the universe and came out a believer. You can, too! Here's how I did it. The great news — it's easily replicable.
2) "Deconstructed: A Migrant's Journey" (Frame, 8-14 minutes, April 2019). This is a pretty cool format for a really interesting story. The tale itself is about one migrant's near-death journey from Honduras to the U.S., but it's not told as just an essay. Frame — a new site — is a mobile-optimized multimedia tour of the topic, with a lot of asides (at the reader's option) to dig deeper into tangents. It's hard to describe without giving it a try, so, give it a try!
3) The Now I Know Week in Review:
Also, I've been trying something new on the Now I Know Facebook and Twitter account this week — here and there, at least. Quick, sharable images, like the one below. Consider sharing? Just click on those links and share like you normally would. Thanks!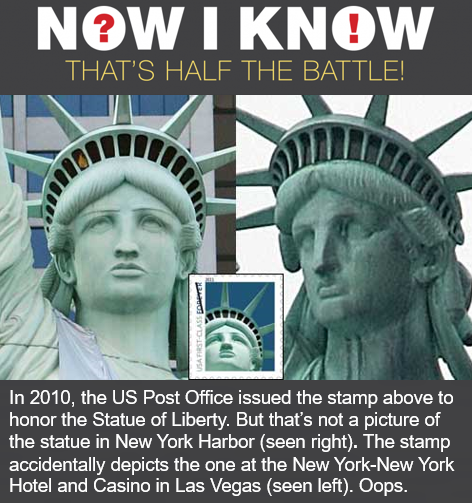 4) This Guy Tastes Ice Cream for a Living" (The Now I Know YouTube Channel, 3:44 April 2019). In case you missed it, the Now I Know YouTube channel is back! The newest episode, again hosted by the inimitable Matt Silverman, is the story of the man whose tongue is insured at $1 million. He uses it to eat ice cream.
5) "The Politics of UFOs" (Longreads, 11 minutes, April 2019). When you get a lot of conspiracy theorists together, trust goes out the window. Some start to wonder — are other people in the room part of the conspiracy?
Corey Goode was barely in grade school when he was classified as "an anomaly."

"Apparently, I was identified as being on the intuitive empath spectrum," he told a rapt audience one hot summer morning in 2017. Goode claims that he was soon placed in alternative classes. His parents, he says, gave permission for that. But what they didn't know was that he'd been tapped to take part in a military program: Every morning he'd wait outside with his lunchbox to be picked up by a white van, which would drive him to Carswell Air Force Base, in Texas. From there, they'd go through a back gate, across two runways, through another security gate, and into a motor pool hangar, down a cargo elevator into a secret underground facility where nine to 15 other children would be waiting.

Some time around 1986, Goode says, he was drafted into the Secret Space Program, a purported hidden government entity doing clandestine research and fighting secret wars with extraterrestrials in outer space. He was not yet 17. Goode says that when his space military service came to an end, he returned to Earth, where his government handlers performed an "age regression." He awoke as a child again, in his bedroom at home, with his mother unaware that he'd ever been gone.

There's plenty more to Goode's story, but a little of this goes a long way. Goode has told his account at many places, but I heard it at the annual meeting of the Mutual UFO Network, known as MUFON. It is the oldest UFO research group in the United States, active since 1969, and it presents itself as a scientific organization seeking hard evidence of the UFO phenomenon and pursuing that evidence wherever it might lead.

Most of the year, state MUFON chapters investigate tips of UFO sightings, hundreds of which pour into their email and voicemail each month. But on a blazing summer day in Summerlin, a wealthy suburb of northwest Las Vegas, the MUFON members were all together, and things were tense. Earlier, another well-respected speaker, Richard Dolan, called Goode a liar and quite possibly a plant. "I'm not accusing anybody of anything," Dolan said delicately at the start of his talk, in the manner of someone about to accuse someone of something. "But it's absolutely a fact of U.S. history that there's been government interference in many organizations. Many of you have heard of COINTELPRO. And that goes on to this day."
6) "A Magician Explains Why We See What's Not There" (Nautilus, 10 minutes, March 2019). The subhead sums it up: "Our brain is constantly picturing what the future should be."
Have a great weekend!