The Weekender, August 2, 2019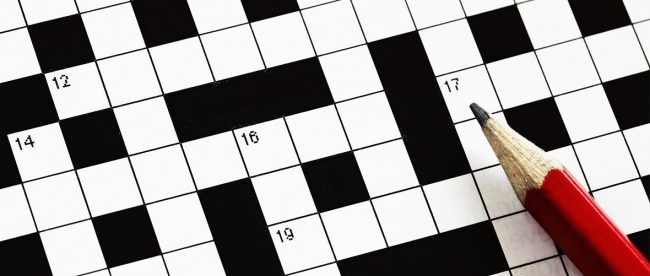 1) "How Not to Get Away With Murder" (D Magazine, 25 minutes, December 2014). I forgot how I found out about this one; if you sent it to me, let me know and I'll toss you a thanks next week. The subhead: "Nancy and Frank Howard were happily married for three decades. Then he fell in love with another woman, embezzled $30 million, and hired a hit man to kill her."
2) "The Man with the Golden Airline Ticket" (Narratively, 39 minutes to read or a 58-minute podcast episode, July 2019). Thanks to John G. for the suggestion. This is a story I knew somewhat well beforehand — that is, I knew the basics. American Airlines used to sell an "unlimited ticket" — basically, if you bought one, you could fly for free wherever, whenever, with few restrictions. They shortly thereafter realized that was a terrible mistake on their part. So they accused most/all of the ticket holders of fraud and revoked the tickets. There are a lot of stories out there about this but this one is particularly interesting because it's written by the daughter of one of the people who bought the ticket, had it revoked, and sued.
3) The Now I Know Week in Review:
Monday: A Pitbull Goes to Alaska — Walmart gets trolled. Alaska wins.

Tuesday: When It Pays to Drink on the Job — Involves something called FeTe0.8S0.2.

Wednesday: Proof That Nothing Motivates Like Free Pizza — Domino's, Russia, tattoos. This has everything.

Thursday: Putting it All Together Again — Humpty Dumpty is an egg, right? The poem never actually says that. Here's the story behind his egginess (eggyness?).
4) "The Dark History Behind the Year's Bestselling Debut Novel" (Slate, 11 minutes, July 2019). This is about "Why the Crawdads Sing" and apparently has a lot of spoilers. As a result, I haven't read it yet — I have the book on hold via the library with a crazy ten week!! waiting list. You may want to wait until you've read the book.
5) "Hardcore 'sweepers' win tons of free stuff by entering in hundreds of sweepstakes a day" (Daily Dot, 1 hour 12 minutes, August 2019). This is a podcast episode. Here's the write-up.
Tom has been to the Super Bowl multiple times. He goes on free cruises yearly, has ridden on the Daytona 500 track at 200 mph, traveled with the U.S. soccer team, and devoted an entire room in his house to store all the Reese's Peanut Butter Cups and big-screen TVs he's won over the years.

That's because he enters in more than 100 sweepstakes every single day, and thanks to a constant supply of free gift cards, he rarely pays out of pocket for gas, cable, or his cellphone.

But he's not a wizard or a scammer. He's a sweeper, and he's built a community of like-minded folk who share sweepstakes knowledge from around the country to beat the odds and get free stuff.
6) "A Plagiarism Scandal Is Unfolding In The Crossword World" (FiveThirtyEight, 12 minutes, March 2016). This is a bit old and the crossword editor was let go a few weeks after it hit, likely for the alleged plagiarism. The story, though, is great.
Have a great weekend!