The Weekender, August 3, 2018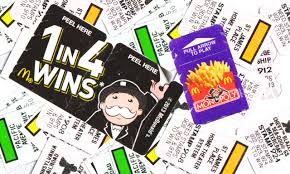 1) "How an Ex-Cop Rigged McDonald's Monopoly Game and Stole Millions" (Daily Beast, 36 minutes, July 2018). About a billion people asked me to include this in the Weekender. So it really has to be good, right?
On Aug. 3, 2001, a McDonald's film crew arrived in the bustling beach town of Westerly, Rhode Island. They carried their cameras and a giant cashier's check to a row of townhouses, and knocked on the door of Michael Hoover. The 56-year-old bachelor had called a McDonald's hotline to say he'd won their Monopoly competition. Since 1987, McDonald's customers had feverishly collected Monopoly game pieces attached to drink cups, french fry packets, and advertising inserts in magazines. By completing groups of properties like Baltic and Mediterranean Avenues, players won cash or a Sega Game Gear, while "Instant Win" game pieces scored a free Filet-O-Fish or a Jamaican vacation. But Hoover, a casino pit boss who had recently filed for bankruptcy, claimed he'd won the grand prize–$1 million.

Like winning the Powerball, the odds of Hoover's win were 1 in 250 million. There were two ways to win the Monopoly grand prize: Find the "Instant Win" game piece like Hoover, or match Park Place with the elusive Boardwalk to choose between a heavily taxed lump sum or a $50,000 check every year for 20 years. Just like the Monopoly board game, which was invented as a warning about the destructive nature of greed, players traded game pieces to win, or outbid each other on eBay. Armed robbers even held up restaurants demanding Monopoly tickets. "Don't go to jail! Go to McDonald's and play Monopoly for real!" cried Rich Uncle Pennybags, the game's mustachioed mascot, on TV commercials that sent customers flocking to buy more food. Monopoly quickly became the company's most lucrative marketing device since the Happy Meal.

Inside Hoover's home, Amy Murray, a loyal McDonald's spokesperson, encouraged him to tell the camera about the luckiest moment of his life. Nervously clutching his massive check, Hoover said he'd fallen asleep on the beach. When he bent over to wash off the sand, his People magazine fell into the sea. He bought another copy from a grocery store, he said, and inside was an advertising insert with the "Instant Win" game piece. The camera crew listened patiently to his rambling story, silently recognizing the inconsequential details found in stories told by liars. They suspected that Hoover was not a lucky winner, but part of a major criminal conspiracy to defraud the fast-food chain of millions of dollars. The two men behind the camera were not from McDonald's. They were undercover agents from the FBI.

This was a McSting.
2) Support Now I Know with a one-time gift. As you probably know, many readers support Now I Know through my on-going Patreon campaign. Patreon lets you pledge to support this project on a monthly basis (and get an ad-free version of the newsletter) but some of you have written in asking for a one-time option. That exists, too! If you'd like to, please consider supporting Now I Know via PayPal, at that link. There's absolutely no obligation to do so, and please don't feel even the slightest bit guilty if you opt not to. Seriously, it's cool.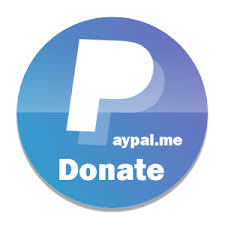 3) "Here's How America Uses Its Land" (Bloomberg, 10 minutes but it varies, July 2018). This is a collection of maps which deliver on what the title says. Well, minus Alaska and Hawaii. A lot of surprises, particularly on the last map.
4) The Now I Know Week in Review:
Monday: There's No Such Thing as a Free T-Shirt — Well, at least not from your cable provider.

Tuesday: The Mirror That Smiles Back —  This is one invention I really don't want to see rolled out anywhere.

Wednesday: Why You Can't Visit Liberty's Torch — You can visit the pedestal, you can walk to her crown, and while there are stairs up to the torch, you're not allowed to go there. Here's why.

Thursday: Ninjas Need Not Apply — the story of the Teenage Mutant Hero Turtles. That's not a typo.
5) "So You Bought a Ghost Town" (The Outline, 9 minutes, July 2018). Someone sent this to me but I forgot to write down who it was… if it's you, sorry about that! I appreciate the suggestion nonetheless.
Sunrise, population 1, gets plenty of visitors. Last August, nearly 1,000 tourists descended on the town to witness the solar eclipse; Sunrise was directly in its path. And recently, a newly discovered, 13,000-year-old archaeology site on the property — one of the oldest Native American archaeology sites in the nation — has brought in dozens of researchers to excavate the soil.

Voight's decision to buy Sunrise in 2011 tracks with his lifelong adventurous streak. When he was in his early twenties, he moved from Wyoming, where he grew up, to Saudi Arabia and Libya to farm wheat and alfalfa. He returned to Wyoming in his mid-twenties to try out real estate. He's also dabbled in performing music ("did that for a number of years"), owning a restaurant ("I had a steakhouse and dancehall"), and traveling ("crazy stuff, it's been a lot of fun").

Voight first met the former owner of Sunrise, a mining town created by the Colorado Fuel and Iron company, in the early 1990s when he was deep in Cheyenne, Wyoming's commercial real-estate game. Nearly two decades later, when the owner decided to sell Sunrise, Voight jumped at the chance to buy it.

"I was looking for one more good adventure. I still had lots of physical strength and stamina," Voight, who is now 62, said. "So I thought, 'well, let's try mining, I've never done mining.'" He paid $12 million for the town, which is now little more than a few abandoned brick houses, a chemical lab, and a YMCA built by John D. Rockefeller at the turn of the 20th century.
6) "A Flower in the Debris: The Legacy of Benihana, Rocky Aoki's All-American Empire" (The Ringer, 16 minutes, June 24, 2018). The subhead: "Ten years after his death, and over half a century after he introduced the U.S. to teppanyaki, the notorious restaurateur (and wrestler) remains a symbol of both the value and downside of cultural assimilation and capitalistic zeal." Thanks to reader Kevin B. for the tip!
Have a great weekend!