The Weekender, August 30, 2019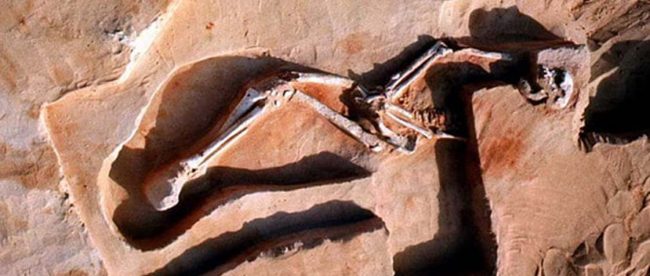 1) "A 42,000-Year-Old Man Finally Goes Home" (Smithsonian Magazine, 23 minutes, August 2019).
The hearse was bearing the remains of an individual who died in this isolated spot over 40,000 years ago­—one of the oldest Homo sapiens ever found outside Africa. His discovery in 1974 reshaped the saga of the Australian continent and our entire view of prehistoric world migration. The skeleton of Mungo Man, as he is known, was so well preserved that scientists could establish he was about 50 years of age, with his right elbow arthritic from throwing a spear all his life and his teeth worn, possibly from stripping reeds for twine.

[ . . . ]

Bone collecting has been a key part of Western science since the Enlightenment, yet it's now often assailed as unethical, and nowhere more so than in Australia. After generations of ignoring Aboriginal appeals, the country is now a world leader in returning human remains as a form of apology for its tragic colonial history. "The center of the debate is: Who owns the past?" says Dan Rosendahl, executive officer of the Willandra Lakes Region World Heritage Area. "Science says it belongs to everybody. People tried to lock onto that in Australia. But there were 1,700 generations before Europeans got here, so it's clearly not everybody's past."
2) "Space medicine: The technology that will keep astronauts alive on their mission to Mars" (ZDNet, 5 minutes, August 2019). A trip to Mars (and back?) has lots of issues, and not being near a doctor's office is probably one of them. Here are some ways to account for that.
3) The Now I Know Week in Review:
Monday: The Man Who Beat the Scratch Lottery. He should have kept it a secret, right?

Tuesday: New York City's Late Pass. Your best bet to assauge a mad boss (if you work in NYC, that is).

Wednesday: One Spud, You're Out: Why there are no potatoes mentioned in "Take Me Out to the Ballgame" (kind of).

Thursday: The Giant Penguin That Invaded Florida: Does not involve actual penguins.
4) "Don't Use These Free-Speech Arguments Ever Again" (The Atlantic, 10 minutes, August 2019). This is not an article about what the rules should be — it's a deep-dive into what the rules are. The subhead: "Most speech, hateful or not, is protected by the Constitution. To pretend otherwise is foolhardy."
5) "The spy in your wallet: Credit cards have a privacy problem" (Washington Post, 10 minutes, August 2019). This is behind a soft paywall so you may want to wait until September if you've used up your Washington Post articles for the month. I found this via NextDraft, another email newsletter you may like, by the way.
I recently used my credit card to buy a banana. Then I tried to figure out how my credit card let companies buy me.

You might think my 29-cent swipe at Target would be just between me and my bank. Heavens, no. My banana generated data that's probably worth more than the banana itself. It ended up with marketers, Target, Amazon, Google and hedge funds, to name a few.

Oh, the places a banana will go in the sprawling card-data economy. Despite a federal privacy law covering cards, I found that six types of businesses could mine and share elements of my purchase, multiplied untold times by other companies they might have passed it to. Credit cards are a spy in your wallet — and it's time that we add privacy, alongside rewards and rates, to how we evaluate them.
6) "Tony Hawk on Learning to Skate, Being a Dad, and His "Clean" Sense of Style" (Vogue, 16-minute video, August 2019). This was fun.
Have a great weekend!