The Weekender, August 31, 2018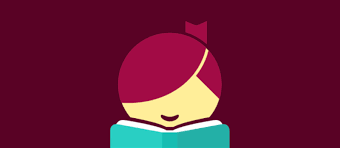 1) "These Cultural Treasures Are Made of Plastic. Now They're Falling Apart." (New York Times, 8 minutes, August 2018).
The custodians of Neil Armstrong's spacesuit at the National Air and Space Museum saw it coming. A marvel of human engineering, the suit is made of 21 layers of various plastics: nylon, neoprene, Mylar, Dacron, Kapton and Teflon.

The rubbery neoprene layer would pose the biggest problem. Although invisible, buried deep between the other layers, the suit's caretakers knew the neoprene would harden and become brittle with age, eventually making the suit stiff as a board. In January 2006, the Armstrong suit, a national treasure, was taken off display and stored to slow the degradation.

Of an estimated 8,300 million metric tons of plastic produced to date, roughly 60 percent is floating in the oceans or stuffed in landfills. Most of us want that plastic to disappear. But in museums, where objects are meant to last forever, plastics are failing the test of time.
2) An app suggestion: Last week, while on vacation, I took a few books out of the library. But bouncing in and out of hotels hampered my reading goals. Someone on Twitter mentioned Libby, an app which connects your phone to your local library and allows you to check out ebooks and audiobooks on the fly. And it's 100% free. Highly recommended.
3) "My Life on (Simulated) Mars​" (Narratively, 13 minutes, Aprils 2016). The subhead: "This is the true story of six strangers picked to live together in a geodesic dome, on top of a volcano, in a barren atmosphere chosen to replicate life in outer space.​" I may have shared this before — if so, apologies. It's a great read either way.
Downstairs, a giant, half-British, half-Texan 32-year-old guy in a Hawaiian shirt is listening to death metal and making breakfast burritos. "Tortilla!" his voice emanates from below me in the dome.

Sunday isn't my day to cook breakfast, so I get to stay in bed for a few minutes longer. Still, there's no day off on Mars, or on sMars, as we call the simulated Mars-like environment where I am living for a full year. Strapping a grey pedometer around my wrist, I reach for my iPad, then my electronic badge. One by one, I gather up and put on the other various gadgets and gizmos that track my heart rate, location, and distance to other crewmembers as I go about my life, in this simulated world.

By "simulated" I don't mean to imply that sMars is some kind of virtual-reality game, theme park, or subterranean research facility. It's quite real – as real as my home back in St. Louis. Only instead of a brick-and-mortar two-story on a tree-lined street, it's a 1,200-square-foot dome near the top of Mauna Loa volcano in Hawaii. For the past half year, six simulated astronauts, myself included, have been living, working, eating and conducting experiments on everything from plant growth to virtual reality inside this white geodesic frame as if we were on Mars.
4) The Now I Know Week in Review:
5) "Talk is cheap: the myth of the focus group" (The Guardian, 17 minutes, February 2018).
In the early 1950s, the Betty Crocker company had a problem: American housewives liked the idea of cake mix, but they weren't actually buying it. And so the company approached Ernest Dichter, a Viennese psychologist who had pioneered a new kind of market research, and asked him to find out why.

At the same time, the relatively new processed-food industry was determined to push ready-made food. Frozen foods had enjoyed a boost during the war because of tin rationing, and the first frozen ready meals were launched in 1952. More women were working outside the home, making the convenience of these meals especially appealing. Incomes were rising, too, during this postwar period, which gave families more money to spend on convenience items, and on trying out new dishes. Not all such products were new – cake mix, after all, had been around for decades – but in this postwar climate, the food industry assumed there would be a much larger market for them. And yet, cake mix sales were slow.

Dichter, who called his work "motivational research", set out to answer the question using a relatively new tool: the focus group. Dichter's groups for Betty Crocker diagnosed the trouble – women felt guilty that they were not doing the work of baking the cake for their families. Serving prepared foods made them feel inadequate.

Focus groups, which became widespread in the 50s, could illuminate the psychological complexities that blocked women's buying habits. In one focus group from this period, a woman made a Freudian slip: "Especially when I'm in a hurry, I like foods that are time-consuming." Her slip of the tongue, in the context of the conversation, revealed the woman's conflicted feelings about convenience foods, even though she seemed to embrace them. As the moderator, Alfred Goldman, would later recall in a 1964 article for a trade journal, that slip inspired the other women in the group to talk more openly about how guilty they felt over serving prepared foods to their families.

Dichter was creative at coming up with solutions to the problems that focus groups revealed. As Bill Schlackman, a colleague of Dichter's, would recall years later, in this case the solution was to assuage the housewives' guilt by giving them more of a sense of participation. "How to do that?" He smiled. "By adding an egg." With this simple adjustment to the recipe, sales of cake mixes took off. It was an early focus-group marketing triumph.
6) "'It's Enrico Pallazzo!': The inside story of 'The Naked Gun' baseball game" (Sporting News, 24 minutes, August 2018). A very thorough look at a fun moment in movie history.
Have a great weekend!