The Weekender, December 14, 2018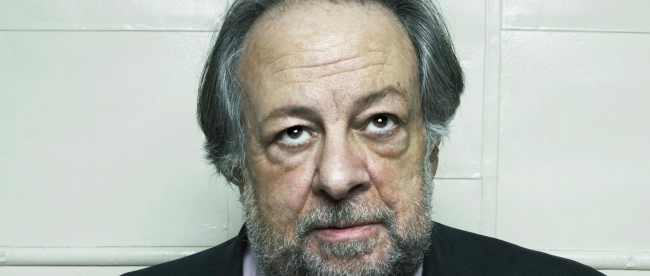 1) "150 Minutes of Hell" (S.F. Chronicle, 19 minutes, December 2018). This is a story about California wildfires. The story isn't for everyone, but wow.
Death blew east on a savage wind, driving flames over foothills and across a river, spitting glowing embers and scrubbing the earth bare.

It was coming for Don Andrews.

His bulldozer's windows shattered, flinging glass into his face. The blue-green shards were everywhere: on the floor, inside his helmet, in his skin and eyes. He was alone and blinded. The firestorm shook the ground and roared as loud as a passing train.

I'm not going to survive this, he thought.

In three decades of firefighting, Andrews, 60, had witnessed plenty of close calls. He'd seen blistering heat melt the stickers on his dozer in Mariposa County. More than once, when flames burned over his rig, he'd summoned helicopters or planes to cover him with water or pink retardant.

But on this day, July 26, he wasn't supposed to be this close to the edge. He'd come from his home in Orland in Glenn County for a fairly routine contract assignment at the Carr Fire in Shasta County, hired by the state's Cal Fire agency to carve a thick ring of dirt around a subdivision of homes. The containment lines were three dozer blades wide and designed to halt the advance of the wildfire, which was still miles away.

What Andrews didn't know was that the Carr Fire — to that point a dangerous but rather ordinary California inferno — was about to spawn something monstrous: a fire tornado the likes of which the state had never seen.
2) "Ricky Jay's Magical Secrets" (The New Yorker, 60 minutes, April 1993). This is a re-run — I highlighted this three years ago. But Ricky Jay passed away a few weeks ago and I wanted to re-share this instead of tossing an ad in this space.
If you're not familiar with Ricky Jay, you should be: he's one of the world's best card magicians. His 1988 book, "Cards as Weapons," literally teaches reads how to throw playing cards hard enough to slice into a watermelon, something Jay often demonstrates. (The book is also very hard to find and sells for more than $100 regularly.) About twenty years ago, the New Yorker explored Jay's gift of sleight-of-hand and entertainment:
After twenty minutes of disbelief-suspending manipulations, Jay spread the deck face up on the bar counter and asked Nogulich to concentrate on a specific card but not to reveal it. Jay then assembled the deck face down, shuffled, cut it into two piles, and asked Nogulich to point to one of the piles and name his card.

"Three of clubs," Nogulich said, and he was then instructed to turn over the top card.

He turned over the three of clubs.

Mosher, in what could be interpreted as a passive-aggressive act, quietly announced, "Ricky, you know, I also concentrated on a card."

After an interval of silence, Jay said, "That's interesting, Gregory, but I only do this for one person at a time."

Mosher persisted: "Well, Ricky, I really was thinking of a card."

Jay paused, frowned, stared at Mosher, and said, "This is a distinct change of procedure." A longer pause. "All right—what was the card?"

"Two of spades."

Jay nodded, and gestured toward the other pile, and Mosher turned over its top card.

The deuce of spades.

A small riot ensued.
3) "The bizarre, touching story behind Rocky IV's robot butler" (The Guardian, 5 minutes, January 2016). This isn't a long read per se, but I couldn't resist — it's bizarre! it's touching! and it involves a robot butler!
4) The Now I Know Week in Review:
5) "How one man's quest to spread Christmas cheer led to a miserable four-year war with his neighborhood" (Inlander, 21 minutes, November 2018).
When Jeremy Morris smiles — or otherwise bares his teeth — you can see his braces: red on top, green on bottom, his pearly whites dressed in Christmas colors.

This is a man who named one of his sons Nicholas — as in St. Nicholas. This is a man who changes the name of his dog from "Ronald Reagan" to "Clarence" during the holidays. This is a man whose very first memory is of crawling on the floor while his dad demonstrated how to fix Christmas bulbs.

People today refer to Morris as Mr. Christmas and Clark Griswold. But that's understating things.

Sure, in the Christmas Vacation movie, Clark Griswold decked out his house in 25,000 lights. But Morris used 200,000!

Besides, Griswold didn't bring in a real camel named Dolly, or throw a five-day Christmas extravaganza with an antique cotton-candy machine, a professional mandolin player and volunteers dressed as Santa Claus, Rudolph, Frosty, Christmas elves, the Grinch and Clifford the Christmas Dog.

And Griswold didn't end up in a nearly four-year-long legal nightmare with his neighbors.
6) "The Forgotten Legend of Silicon Valley's Flying Saucer Man" (Bloomberg Businessweek, 23 minutes, November 2018). I don't know how to excerpt this, but, once upon a time, an artist who lived on a diet of "dandelion soup and gopher stew" and because he was able to "coax some bees into hives built with scrap lumber and traded the honey in town for other goods." All so he could design UFOs.
Have a great weekend!