The Weekender: December 23, 2015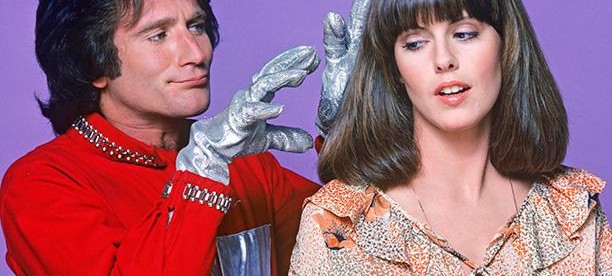 1) "We Aren't the World" (Pacific Standard, 20 minutes, February 2013).
The test that Henrich introduced to the Machiguenga was called the ultimatum game. The rules are simple: in each game there are two players who remain anonymous to each other. The first player is given an amount of money, say $100, and told that he has to offer some of the cash, in an amount of his choosing, to the other subject. The second player can accept or refuse the split. But there's a hitch: players know that if the recipient refuses the offer, both leave empty-handed. North Americans, who are the most common subjects for such experiments, usually offer a 50-50 split when on the giving end. When on the receiving end, they show an eagerness to punish the other player for uneven splits at their own expense. In short, Americans show the tendency to be equitable with strangers—and to punish those who are not.

Among the Machiguenga, word quickly spread of the young, square-jawed visitor from America giving away money. The stakes Henrich used in the game with the Machiguenga were not insubstantial—roughly equivalent to the few days' wages they sometimes earned from episodic work with logging or oil companies. So Henrich had no problem finding volunteers. What he had great difficulty with, however, was explaining the rules, as the game struck the Machiguenga as deeply odd.

When he began to run the game it became immediately clear that Machiguengan behavior was dramatically different from that of the average North American. To begin with, the offers from the first player were much lower. In addition, when on the receiving end of the game, the Machiguenga rarely refused even the lowest possible amount. "It just seemed ridiculous to the Machiguenga that you would reject an offer of free money," says Henrich. "They just didn't understand why anyone would sacrifice money to punish someone who had the good luck of getting to play the other role in the game."
2) Very very very last minute gift ideas: AwesomeClaus is my website full of gift ideas for $20 or less. Stuff probably won't get there in time for Christmas, but now's  a good time to buy yourself something, right? Right.
3) "How the Mast Brothers fooled the world into paying $10 a bar for crappy hipster chocolate" (QZ, 11 minutes, December 2015). Two guys sold expensive, apparently artisanal chocolate. Turns out that it's just regular chocolate, remelted. Uh oh.
In the chocolate community, the suspicions of remelting began early. The Mast Brothers' original bars had a taste and texture that was too much like the palate-friendly kind available at the drug store to be truly "bean to bar," Scott [a food blogger known only by his first name] explains in his first post. Bean-to-bar chocolate has a distinctive taste that, like wine, ties it to its origin, and craft chocolate makers use minimal processing to retain that taste.

"I was confident that they did not make the chocolate at that time," Aubrey Lindley, co-owner of craft chocolate shop Cacao in Portland, Oregon told Scott and confirmed to Quartz. "It had an overly refined, smooth texture that is a trademark of industrial chocolate. No small equipment was achieving a texture like that. It also tasted like industrial chocolate: balanced, flavorless, dark roast, and vanilla."
4) "How An American Tourist Lost His Passport In Istanbul And Was Sucked Into Syria's War" (Buzzfeed, 13 minutes, May 2015). There's a lot of wind-up in this one, so make sure you don't stop until you've at least gone a few paragraphs past the line "And that was how Neher's — fake — adventure as an ISIS jihadi began."
5) "An Elephant Crackup?" (New York Times Magazine, 32 minutes, October 2006). The story is incredible but I must admit, I selected it originally for the headline. The phenomenon discussed, for those interested, is even further investigated in the 2010 book "Elephants on the Edge: What Animals Teach Us about Humanity," which you can get at that link.
All across Africa, India and parts of Southeast Asia, from within and around whatever patches and corridors of their natural habitat remain, elephants have been striking out, destroying villages and crops, attacking and killing human beings. In fact, these attacks have become so commonplace that a new statistical category, known as Human-Elephant Conflict, or H.E.C., was created by elephant researchers in the mid-1990's to monitor the problem. In the Indian state of Jharkhand near the western border of Bangladesh, 300 people were killed by elephants between 2000 and 2004. In the past 12 years, elephants have killed 605 people in Assam, a state in northeastern India, 239 of them since 2001; 265 elephants have died in that same period, the majority of them as a result of retaliation by angry villagers, who have used everything from poison-tipped arrows to laced food to exact their revenge. In Africa, reports of human-elephant conflicts appear almost daily, from Zambia to Tanzania, from Uganda to Sierra Leone, where 300 villagers evacuated their homes last year because of unprovoked elephant attacks.

Still, it is not only the increasing number of these incidents that is causing alarm but also the singular perversity — for want of a less anthropocentric term — of recent elephant aggression. Since the early 1990's, for example, young male elephants in Pilanesberg National Park and the Hluhluwe-Umfolozi Game Reserve in South Africa have been raping and killing rhinoceroses; this abnormal behavior, according to a 2001 study in the journal Pachyderm, has been reported in ''a number of reserves'' in the region. In July of last year, officials in Pilanesberg shot three young male elephants who were responsible for the killings of 63 rhinos, as well as attacks on people in safari vehicles. In Addo Elephant National Park, also in South Africa, up to 90 percent of male elephant deaths are now attributable to other male elephants, compared with a rate of 6 percent in more stable elephant communities.
6) "Mork and Mindy Was One of the Most Unlikely Miracles in the History of Television" (io9, 25 minutes, December 2015). Nanu, nanu.
Have a great weekend, and Merry Christmas to those who celebrate!