The Weekender, December 28, 2018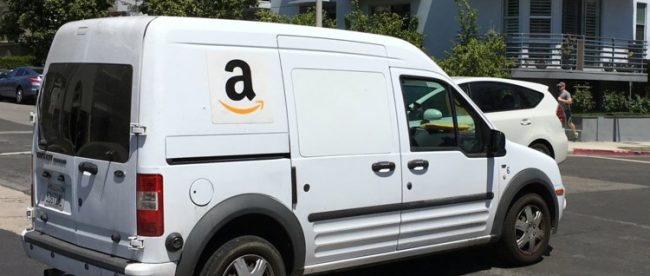 1) "I Used to Write for Sports Illustrated. Now I Deliver Packages for Amazon." (The Atlantic, 11 minutes, December 2018). Probably the best thing I've read this year.
Holiday parties were right around the corner, and I needed a cover story. I didn't feel like admitting to casual acquaintances, or even to some good friends, that I drive a van for Amazon. I decided to tell them, if asked, that I consult for Amazon, which is loosely true: I spend my days consulting a Rabbit, the handheld Android device loaded with the app that tells me where my next stop is, how many packages are coming off the van, and how hopelessly behind I've fallen.

Let's face it, when you're a college-educated 57-year-old slinging parcels for a living, something in your life has not gone according to plan. That said, my moments of chagrin are far outnumbered by the upsides of the job, which include windfall connections with grateful strangers. There's a certain novelty, after decades at a legacy media company—Time Inc.—in playing for the team that's winning big, that's not considered a dinosaur, even if that team is paying me $17 an hour (plus OT!). It's been healthy for me, a fair-haired Anglo-Saxon with a Roman numeral in my name (John Austin Murphy III), to be a minority in my workplace, and in some of the neighborhoods where I deliver. As Amazon reaches maximum ubiquity in our lives ("Alexa, play Led Zeppelin"), as online shopping turns malls into mausoleums, it's been illuminating to see exactly how a package makes the final leg of its journey.

There's also a bracing feeling of independence that attends piloting my own van, a tingle of anticipation before finding out my route for the day. Will I be in the hills above El Cerrito with astounding views of the bay, but narrow roads, difficult parking, and lots of steps? Or will my itinerary take me to gritty Richmond, which, despite its profusion of pit bulls, I'm starting to prefer to the oppressive traffic of Berkeley, where I deliver to the brightest young people in the state, some of whom may wonder, if they give me even a passing thought: What hard luck has befallen this man, who appears to be my father's age but is performing this menial task?

Thanks for asking!
2) "How Much of the Internet Is Fake? Turns Out, a Lot of It, Actually." (New York Magazine, December 2018). Zero percent of Now I Know is fake, though.
3)  "The FBI of the National Park Service​" (Outside, 23 minutes, October 2018).
The elite special agents assigned to the ISB—the National Park Service's homegrown equivalent to the FBI—are charged with investigating the most complex crimes committed on the more than 85 million acres of national parks, monuments, historical sites, and preserves administered by the National Park Service, from Alaska's Noatak National Preserve to Hawai'i Volcanoes National Park. They have solved homicides, tracked serial rapists hiding in the backcountry, averted kidnappings, and interdicted thousands of pounds of drugs. They've busted a reality TV host who poached a grizzly bear and infiltrated theft rings trafficking in looted Native American artifacts. But the ISB remains relatively unknown to the general public and even to fellow law enforcement. Local cops and FBI agents are sometimes baffled when Yosemite-based ISB Special Agent Kristy McGee presents her badge in the course of an investigation. "They'll say something like, 'What do you guys investigate? Littering?'" she told me recently.

There's a pervasive idea that crime doesn't happen in our national parks, that these bucolic monuments to nature inspire visitors to be more noble, law-abiding versions of themselves. But parks are filled with people, and people commit crimes. Millions of visitors pass through national parks every year (Yosemite alone saw over 4 million visits last year), and despite the trill of birds and the majesty of the redwoods, they misbehave in ways that would be familiar to any big-city detective.
4) The Now I Know Week in Review:
Monday: We're Gonna Find Out Who's Naughty and Nice — where both those words come from.

Tuesday: Nothing! Hope you had a very merry Christmas!

Wednesday: Beard Dough — a Russian tax on facial hair.

Thursday: The Judas Goat — one goat to find them all.
5) "How a Wolf Named Romeo Won Hearts in an Alaska Suburb" (National Geographic, 10 minutes, March 2015). It's a book review, but it's more than that.
In the winter of 2003, a jet-black wolf appeared at the edge of suburban Juneau, Alaska. It was not the snarling villain of folklore. This wolf seemed to crave the company of humans and their dogs.

Soon Romeo, as the wolf came to be known, captured the hearts of almost the entire town. But its presence raised complex questions. Should a predatory animal, however friendly, be encouraged to live among people and their children? What if someone decided to shoot it?

Talking from his winter home in Florida, Nick Jans, a former hunter turned wildlife photographer and the author of A Wolf Called Romeo, describes how some tracks in the snow led to an encounter that would change his life; why the Inuit revere the wolf; and why there are parts of the book he still can't read in public without crying.
6) "Recovering Nintendo's Lost SimCity for the NES" (Game History, 25 minutes, December 2018). A video game that never was now is.
Have a great weekend!