The Weekender, February 15, 2019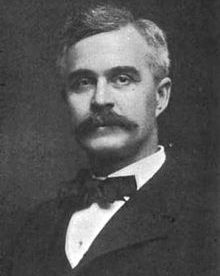 1) "The Most Dangerous Book in the World" (Mental Floss, 11 minutes, January 2019). The subhead: "For decades, the only thing staving off a worldwide Socialist revolution was a grouchy librarian."
There is no clearer sign of Communism's decline, Russians joke, than its loss of hair. From Karl Marx's bushy mane to Mikhail Gorbachev's shiny pate, the movement went bald and bankrupt at the same time. Perhaps this isn't a theory to take too seriously. But you have to wonder: If Soviet officials had been aware of Charles Goss's glorious whiskers, would they have picked a fight with him?

The locks on this English librarian were nothing special, but his mustache, oh, his mustache. The elaborate lip mitten slanted downward a full four inches on each side, far beyond his cheeks, obscuring all but a glimpse of his lower lip. It was a marvel of facial topiary that made Stalin's well-groomed bristles look like unkempt shrubbery.

The mustache, of course, was also an indicator of his quirks. Goss was precise and eccentric—traits that helped him as an administrator at London's Bishopsgate Institute, an independent cultural center. But it was his decades-long fight with the agents of the Red Revolution, in a battle that would suck in government ministers, journalists, and ambassadors, that truly demonstrated his grit. The source of that fight: a single book Goss took in as an afterthought—a foolscap notebook from the early 1860s full of semi-legible handwriting.

That notebook was "The Minute Book of the General Council of the International Working Men's Association" (IWMA), a foundational document of the global proletarian movement. Its sacred pages detailed discussions between Marx and Socialists throughout Europe. It revealed the first steps the world's workers took as they stoked the revolution. As years passed, lore of the book's power grew. Politicians and intellectuals desperately tried to liberate it from the clutches of this whiskered dinosaur. But Charles Goss was no ordinary guardian.
2) "The Five Families of Feces" (New York magazine, 15 minutes, February 2019). The subhead: "The porta-potty business is as dirty as you'd think. But one man keeps coming up smelling like roses." If that's not going to get you to click, nothing will.
3) The Now I Know Week in Review:
Monday: The Fake Gold Mine That Got a Ringing Endorsement — What a scam!

Tuesday: Why The $1 Bill Doesn't Change — all other US currency (well, the paper money at least) got an upgrade. So why does poor George get left out?

Wednesday: Valentine's Day and "Obligation Chocolate"​ — a giving-and-getting custom not seen in the West.

Thursday: You Can't Be Late To This Party — Stephen Hawking's innovative test for time travel.
WeekendedAdUnits
5) "The case for capping all prison sentences at 20 years" (Vox, 15 minutes, February 2019). I don't agree with all of it but it makes some interesting points.
America puts more people in jail and prison than any other country in the world. Although the country has managed to slightly reduce its prison population in recent years, mass incarceration remains a fact of the US criminal justice system.

It's time for a radical idea that could really begin to reverse mass incarceration: capping all prison sentences at no more than 20 years. It may sound like an extreme, even dangerous, proposal, but there's good reason to believe it would help reduce the prison population without making America any less safe.
6)  "The Bicycle Thief: How an Olympic Hopeful Robbed 26 Banks on His Bike" (Chicago Magazine, 41 minutes, January 2019). The subhead: "Tom Justice was once a cyclist chasing Olympic gold. Then he began using his bike for a much different purpose: robbing banks." (And thanks to reader Michael G. for the tip!)
Have a great weekend!