The Weekender, February 2, 2018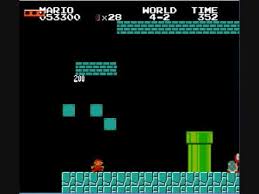 1) "There's No Crying at the Pee Wee Super Bowl" (GQ, 24 minutes, October 2013). First, there's a Pee Wee Super Bowl. I had no idea. Second, it's super-serious, even though the players aren't old enough to drive.
On a cool December Friday night at Disney's Caribbean Beach Resort, the coach is hiding beneath some palm fronds with his laptop, jotting numbers on a legal pad, crossing off numbers, adding more numbers. Everyone has learned to ignore him when he gets like this. Dads in Bermuda shorts shout beer stories, moms in bright flip-flops snap photos of the boys, 12 and 13, who have found the hot tub. The pool, swarming with toddlers bopping Styrofoam noodles, glows supernaturally.

"You know what? I'm heading back to the room," he tells Kerry, his wife.

"Jim—" she says.

"I'm sorry," he says.

It's getting loud. The Wi-Fi is crappy. He needs to focus. He packs up his stuff, DVDs, notebooks, cables, both PC laptop and MacBook so as to avoid any formatting issues when he's studying film. At this level, film is key. Pre-game prep can go on for days. Two o'clock in the morning he'll be up, walking the treadmill, watching film. He's 47, thick jet-black hair, fit, high-energy, fast-moving, fast-talking, deep-set eyes dark and serious. By day he's an airline-software salesman, a full-on tech geek, but everything else about him is Pee Wee.

Well, technically, Junior Midget now. In Pop Warner football, kids move up. From Tiny-Mite at age 5 to Mitey-Mite, Junior Pee Wee, Pee Wee, Junior Midget, and finally Midget, aging out at 16.

Jim Udinski has been coaching in the league for the past fourteen years, and his Division II team, the Lenape Valley Indians from suburban Philadelphia, has already made history—twice. Last year, when the boys were still Pee Wees, they crushed everybody, every game, everywhere, earning the regional championship and the coveted trip to Disney, where, every December, elite teams from across the country come to the ESPN Wide World of Sports Complex and compete in the Pop Warner Super Bowl.

Undefeated—and then throw a trip to Disney World on top of it? A Pee Wee couldn't soar much higher than that, and neither could a Pee Wee parent or a Pee Wee coach. Youth sports involve a collective emotion unmatched at higher levels of play. The caring is personal. The love is not virtual or sublimated. Winning is communion, winning is sacrifice and pain, winning is a kind of birth.

Losing? Honestly, they had forgotten what it felt like to lose. The burn. Like you just swallowed acid. Like you just got shot through the chest. No exaggeration can suffice. They lost in the first round at Disney last year and went home.
2) Sponsored: "I don't want to sound stupid!"
Sound familiar? Set yourself apart at the office with Last Night's Game. Their free tri-weekly publication makes sports news fun and easy to digest, cutting through the jargon and stats. It's the unintimidating way to join the unavoidable sports conversation.
Read their 5 Things To Know About The Super Bowl to impress everyone this Sunday. And then, click here to sign up!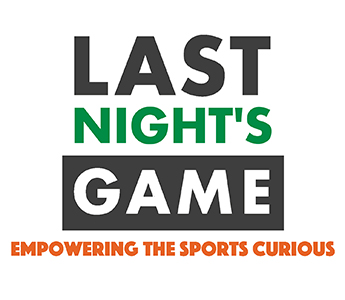 3) The Now I Know Week in Review:
Monday: Baseball's Unluckiest Fan — Redefining "foul" ball.

Tuesday: The Island with No Garbage — How a tiny piece of Manhattan avoids using garbage trucks.

Wednesday:  The Man Who Owned Google for a Minute — He gave it back, don't worry.

Thursday: The Super Bowl's Musical Secret — it's a secret! I can't ruin it by telling you here!

And a bonus one: How Long is Groundhog Day? — Today is Groundhog Day, but this is about the movie: exactly how long was Bill Murray's character in a neverending loop of February 2nds? Lots of people have tried to figure that out.
4) "Inside the Amish town that builds U2, Lady Gaga, and Taylor Swift's live shows " (Wired, 18 minutes, January 2018). A story about an odd juxtaposition.
5) "The Mystery of the Creepiest Television Hack" (Motherboard, November 2013). If you're not familiar with the Max Headroom incident, you need to read this.
Right up until 9:14 PM on November 22nd, 1987, what appeared on Chicago's television sets was somewhat normal: entertainment, news, game shows.

That night, as usual, Dan Roan, a popular local sportscaster on Channel 9's Nine O'Clock News, was narrating highlights of the Bears' victory over the Detroit Lions. And then, suddenly and without warning, the signal flickered up and out into darkness.

In the control room of WGN-TV, the technicians on duty stared blankly at their screens. It was from their studio, located at Bradley Place in the north of the city, that the network broadcasted its microwave transmission to an antenna at the top of the 100-story John Hancock tower, seven miles away, and then out to tens of thousands of viewers. Time seemed to slow to a trickle as they watched that signal get hijacked.

[ . . . ]

Within hours, federal officials would be called in to investigate one of the strangest crimes in TV history—a rare broadcast signal intrusion, with no clear motive, method, or culprits. It may as well have come from another dimension.
6) "4-2: The History of Super Mario Bros.' Most Infamous Level" (YouTube video, 20 minutes, January 2018). If you grew up on the original Super Mario Bros. (the 8-bit game) or are a fan of it, you need to watch this video. If not, you probably should anyway because it's fascinating. But either way, you may need some context. The game is really old but it's found new life as die-hard fans try to beat the game as quickly as possible. (That's called "speed running.") And every millisecond matters — the fastest speed run to date is just a half-second faster than #2. So for a decade, speed runners have been trying to exploit every glitch and mystery in the game. And it turns out that one seemingly simple level has a lot of them.
Have a great weekend!