The Weekender, February 23, 2018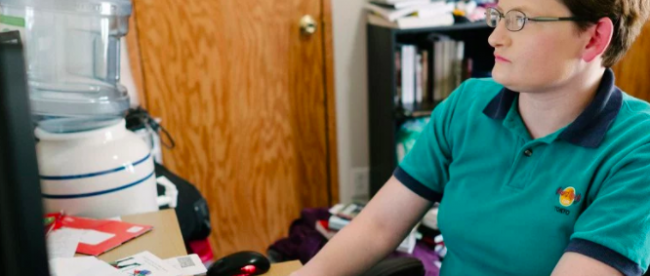 1) "The Encyclopedia of the Missing" (Longreads, 17 minutes, January 2018).
From the outside, it's just another mobile home in a neighborhood of mobile homes on the northwest side of Fort Wayne, Indiana. There's the same carport, the same wedge of grass out front, the same dreamy suburban soundtrack of wind chimes and air conditioners. Nothing suggests this particular home belongs to a 32-year-old woman whose encyclopedic knowledge of missing persons has earned her a cult following online. The FBI knows who she is. So do detectives and police departments across the country. Desperate families sometimes seek her out. Chances are that if you mention someone who has disappeared in America, Meaghan Good can tell you the circumstances from memory — the who, what, when, and where. The why is almost always a mystery.
2) Sponsored: Get Matched With The Perfect Wine! Winc is upgrading the way you discover & buy wine. They are eliminating the guesswork by matching you with personalized wine recommendations. Answer six simple questions about what you like to eat and drink and Winc will match you up with wine you are guaranteed to love. Take the quiz and get $20 off your first order of wine!
(Really, this is a pretty great offer. They sent me four bottles for free, which I shared with some friends — my friends, who drink more wine than I do, all were pretty impressed. Assuming I did the math right: If you buy the minimum three bottles, you can get three for about $32 with the discount but have to pay for shipping. If you buy four, shipping is free and it comes out to about $36.)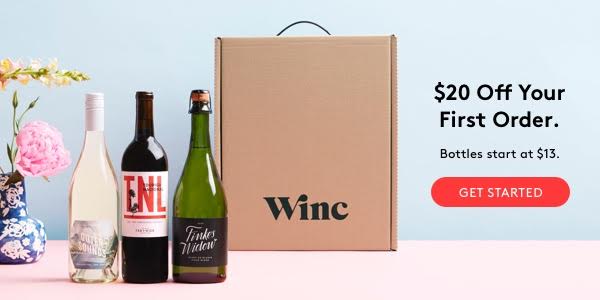 3) The Now I Know Week in Review:
Monday: I took Monday off for President's Day. So you didn't miss anything.

Tuesday: Proof that No One Really Likes Town Meetings​ — what happens to a town when no one really cares what to call it.

Wednesday: Cross Words — The Allies were planning an invasion, but a crossword puzzle got in the way.

Thursday: The Curious Problem with MIT's Tallest Building​ (and how they fixed it, kind of).

And a bonus one: This week, we marked the 50th anniversary of Mister Rogers' Neighborhood. Here's a story about how awesome Fred Rogers was.
4) "Inside the Federal Bureau Of Way Too Many Guns" (GQ, 28 minutes, August 2016). If you watch a detective show on TV, you'd think that law enforcement can trace a gun to its owner with a few clicks of a mouse and taps on a keyboard. Nope. (This one has some pretty adult themes, gets rather political, has some colorful language, etc.)
"People don't think," Charlie [Houser, a federal agent with the ATF] tells me. He's a trim guy, 51, full lips and a thin goatee, and he likes to wear three-piece suits. They fit loose, so the overall effect is awkward innocence, like an eighth grader headed to his first formal." I get e-mails even from police saying, 'Can you type in the serial number and tell me who the gun is registered to?' Every week. They think it's like a VIN number on a car. Even police. Police from everywhere. 'Hey, can you guys hurry up and type that number in?'

So here's a news flash, from Charlie: "We ain't got a registration system. Ain't nobody registering no damn guns."

There is no national database of guns. We have no centralized record of who owns all the firearms we so vigorously debate, no hard data regarding how many people own them, how many of them are bought or sold, or how many even exist.

What we have instead is Charlie.
5) "The Follower Factory" (New York Times, 26 minutes, January 2018). The subhead: "Everyone wants to be popular online. Some even pay for it. Inside social media's black market."
6) "The Female Free Divers of Jeju" (Roads and Kingdoms, 9 minutes, April 2017). In Jeju, South Korea, there's a culture of women become free divers — no air tank — and scouring the ocean floor for creatures that are sold as delicacies at the fish market. This is a profile of those women, likely the last of a dying breed.
Have a great weekend!