The Weekender from Now I Know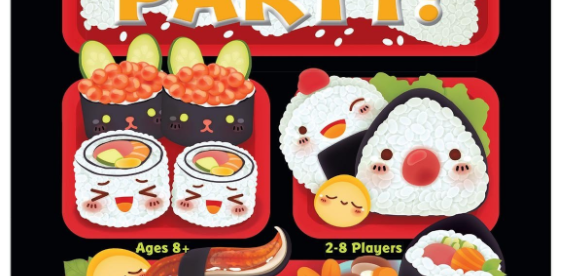 Happy Friday!  It's time for another Weekender edition of Now I Know, where I share some long reads or the like. Have a great weekend! — Dan
The Weekender, December 8, 2017
1) "Millions Are Hounded for Debt They Don't Owe. One Victim Fought Back, With a Vengeance" (BusinessWeek, 16 minutes, December 2017). At least a half-dozen of you emailed me to suggest this article — that's a first. There are some adult themes, so reader be warned.
[Andrew] Therrien had been caught up in a fraud known as phantom debt, where millions of Americans are hassled to pay back money they don't owe. The concept is centuries old: Inmates of a New York debtors' prison joked about it as early as 1800, in a newspaper they published called Forlorn Hope. But systematic schemes to collect on fake debts started only about five years ago. It begins when someone scoops up troves of personal information that are available cheaply online—old loan applications, long-expired obligations, data from hacked accounts—and reformats it to look like a list of debts. Then they make deals with unscrupulous collectors who will demand repayment of the fictitious bills. Their targets are often poor and likely to already be getting confusing calls about other loans. The harassment usually doesn't work, but some marks are convinced that because the collectors know so much, the debt must be real.

The problem is as simple as it is intractable. In 2012 a call center in India was busted for making 8 million calls in eight months to collect made-up bills. The Federal Trade Commission has since broken up at least 13 similar scams. In most cases, regulators weren't able to identify the original perpetrators because the data files had been sold and repackaged so many times. Victims have essentially no recourse to do anything but take the abuse.

Most victims, that is. When the scammers started to hound Therrien, he hounded them right back. Obsessed with payback, he spent hundreds of hours investigating the dirty side of debt. By day he was still promoting ice cream brands and hiring models for liquor store tastings. But in his spare time, he was living out a revenge fantasy. He befriended loan sharks and blackmailed crooked collectors, getting them to divulge their suppliers, and then their suppliers above them. In method, Therrien was like a prosecutor flipping gangster underlings to get to lieutenants and then the boss. In spirit, he was a bit like Liam Neeson's vigilante character in the movie Taken—using unflagging aggression to obtain scraps of information and reverse-engineer a criminal syndicate. Therrien didn't punch anyone in the head, of course. He was simply unstoppable over the phone.
2) My other site: AwesomeClaus — curated gift ideas for $20 or less. Stuff like Sushi Go Party, a board game; Shakespeare for babies; an army man to open your beer; and more. Highly recommended, which I can say with confidence because it's my website.
Thanks to all of you who sent in suggestions for new products — two of those (not Sushi Go Party, which I own and love) were user-suggested. (And I have a few more to add still.) For everyone else, if you have suggestions for new products, please hit reply to let me know!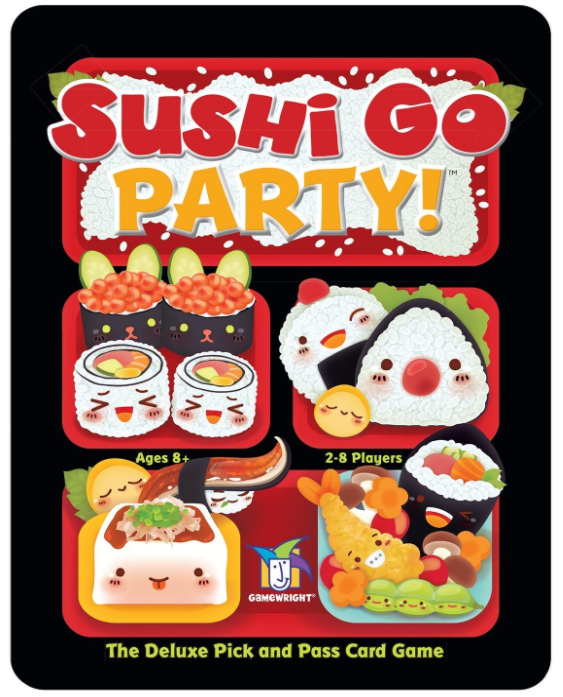 3) The Now I Know Week in Review:
4) "The Complicated Legacy Of A Panda Who Was Really Good At Sex" (FiveThirtyEight, 21 minutes, November 2017). Here's the thing: there aren't a lot of pandas in the world. And there were even fewer before Pan Pan the panda came along and made a lot more pandas. (The article has an incredible graphic of his family tree, here.)
Pan Pan saved his species by being really, really, ridiculously good at sex. Before Pan Pan, experts thought that building up a stable population of captive pandas was going to require extensive use of artificial insemination. Pan Pan not only led the way on reproducing in captivity, he taught us that pandas were perfectly capable of doing it for themselves — and they're now increasingly allowed to do so. Scientists say giant pandas represent, hands down, the most successful captive animal breeding program humans have ever embarked on, and, partly, we have Pan Pan to thank. He was a big, fluffy stud muffin, and he was beloved. "It sounds kind of weird," Wille said of their first meeting in 2012. "Most people want to meet rock stars or movie stars. I wanted to meet Pan Pan. He was a legend."
5) "How our housing choices make adult friendships more difficult" (Vox, 8 minutes, December 2017). I found this interesting because, for a long time, I lived in a major city and barely knew my neighbors — in no small part because we had no meaningful common space between us except for the elevators.
6) "Nobody Knows What Mountain Dew Is, And That's The Key To Its Success" (Buzzfeed, 8 minutes, November 2015). I think the title is wrong — it should be "Nobody Knows what Mountain Dew Tastes Like." It's truly non-descript. And that's not just true for regular Mountain Dew, but also all the weird sub-flavors like "Code Red" and "Baja Blast," neither of which would be described as "flavors" in any other context. This article argues that Mountain Dew works because of this fact, not in spite of it.
Have a great weekend!