The Weekender, January 11, 2019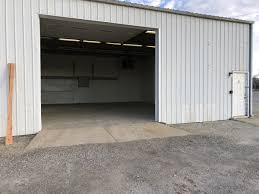 1) "Elwood, Illinois (Pop. 2,200), Has Become a Vital Hub of America's Consumer Economy. And It's Hell." (The New Republic, 21 minutes, January 2019). The subhead: "The rural town south of Chicago is now a crucial stop for Amazon, Wal-Mart, IKEA, Home Depot, and other giant retailers. Developers had promised growth and good jobs. So why is everyone so miserable? "
It's hard to find anyone who will admit to it now, but when the CenterPoint Intermodal freight terminal opened in 2002, people in Elwood, Illinois, were excited. The plan was simple: shipping containers, arriving by train from the country's major ports, were offloaded onto trucks at the facility, then driven to warehouses scattered about the area, where they were emptied, their contents stored. From there, those products—merchandise for Wal-Mart, Target, and Home Depot—were loaded into semis, and trucked to stores all over the country. Goods in, goods out. The arrangement was supposed to produce a windfall for Elwood and its 2,200 residents, giving them access to the highly lucrative logistics and warehousing industry. "People thought it was the greatest thing," said Delilah Legrett, an Elwood native.

In addition to bringing more containers and warehouses, the Intermodal promised to foster vital growth and development. In a town without sidewalks, grand pronouncements were made in the run-up to the Intermodal's debut. There would soon be hotels, restaurants, a grocery store; flower shops and bars would follow. Property values would surge, schools would be flush with cash. Most importantly, there would be great, high-paying jobs, the kind that could sustain a community devastated by farm failures and the wide-scale deindustrialization of the Midwest. In Will County, of which Elwood is part, the unemployment rate soared to a high of 18 percent in the 1980s, before gradually coming closer to the national average in the 1990s. In Joliet, the nearest urban center, it hit 27 percent in 1981.

[ . . . ]

But this corporate valhalla turned out to be hell for the community, which suffered a concentrated dose of the indignities and disappointments of late capitalism in the 21st century. Instead of abundant full-time work, a regime of partial, precarious employment set in. Temp agencies flourished, but no restaurants, hotels, or grocery stores ever came, save for the recent addition of a dollar store. Tens of thousands of semis rumbled through Will County every day, wreaking havoc on the infrastructure. And as the town of Elwood scrambled to pave its potholes, its inability to collect taxes from the facilities plunged it into more than $30 million in debt.
2) For 2019, I'm going to use this space (when I can) to make recommendations for other interesting things to subscribe to — newsletters most likely. The first one: Check out the 1440 Daily Digest – they scour 100+ sources so you don't have to. Culture, science, sports, politics, business and everything in between – in a 5-minute read each morning. Pairs well with Now I Know. Sign up here.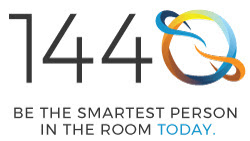 3) "How do you make a sex scene sexy? (And keep the actors safe?) Five intimacy coordinators explain their craft" (Los Angeles Times, 9 minutes, January 2019). It should go without saying that this story is PG-13 (or maybe rated R). It's the story the people who help actors act like they're not acting, basically. Thanks to John G. for the suggestion.
4) The Now I Know Week in Review:
5) "Inside the Raspberry Pi: The story of the $35 computer that changed the world" (Tech Republic, 21 minutes)
Today the Raspberry Pi is a phenomenon, the world's third best-selling, general-purpose computer. If you're interested in computers, chances are you've got one of the tiny British-made boards tucked away somewhere. It's inside laptops, tablets, and robots; it has run experiments on board the International Space Station; it has spawned a massive ecosystem of kits for learning about computers; and it has even broken into mainstream media, cropping up in TV shows like Mr Robot and movies like Big Hero 6. That's not to mention the computers' role in business, where they serve as everything from thin clients to industrial control systems.

But this success was by no means guaranteed. The Raspberry Pi began as something of a quixotic endeavour, designed to rekindle the curiosity about computing in a generation immersed in technology but indifferent to how it worked. For Upton, the seed was planted in 2006, during his time as a director of studies at the University of Cambridge in the UK, when he was struck by how few people were applying to study computer science.

"The numbers were just awful, they had dropped off a cliff. We'd gone from having about 600 applicants for 80 or 90 places at the turn of the century down to under 250 people."

Faced with such disinterest, Upton asked 'Where did those applicants go?' and 'How do we get them back?'.
6) "The Enduring Teen Legacy of Monty Python and the Holy Grail" (GQ, 4 minutes, January 2019). The movie is on Netflix and it's still as wonderful as ever.
Have a great weekend!