The Weekender, January 18, 2019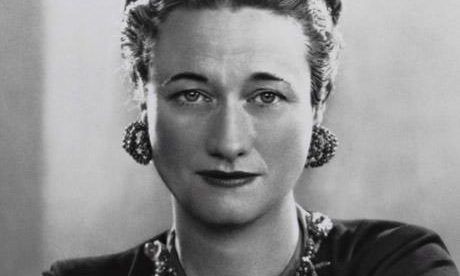 1) "The Boston Molasses Flood Is Worth Taking Seriously" (Atlas Obscura, 11 minutes, January 2019). This week marked the 100th anniversary of the Great Boston Molasses Flood, a topic I covered when Now I Know was in its infancy. This is a fantastic deep-dive into the disaster, the aftermath, and the after-aftermath.
On January 15, 1919, 10-year-old Pasquale Iantosca went out to gather scraps for firewood. Although it was a warm day, his father, Giuseppe, was taking no chances: He had bundled his son into two crimson sweaters, and was keeping an eye on him from the second-story window of their small apartment building in Boston's North End. But peril is not predictable, and as Giuseppe watched, Pasquale suddenly vanished. "A dark wall had consumed him as though he never existed," the historian Stephen Puleo writes in Dark Tide: The Great Boston Molasses Flood of 1919. It would be hours before rescuers found the boy's body, his arms and pelvis broken and both of his red sweaters gummed with brown.

The Great Molasses Flood was a tragedy. Twenty-one people died horribly, 150 were injured, and homes and buildings were destroyed. But it has become tragic in the Greek sense, too: The thing that makes it most memorable also undercuts it. The only mark it has left on the landscape is a brief plaque embedded in a wall near Boston Harbor, describing a "40-foot wave of molasses" that, like some sort of delicious Godzilla, "crushed buildings" and "buckled … railroad tracks." The sight and smell of "brown syrup and blood," so memorably described in the Boston Post, has been replaced in the city's consciousness by a charming "scent of molasses" that supposedly still permeates the North End on hot days. As Puleo puts it in Dark Tide's introduction, "the flood today remains part of the city's folklore, but not its heritage." The punchline takes away the punch.

It doesn't have to be this way. The Great Molasses Flood has plenty of lessons to offer at all levels: about corporate responsibility and negligence, about immigration and disenfranchisement, and about human bravery and suffering. One hundred years after the molasses tank burst, some people are trying to restore the disaster to its rightful place in Boston history.
2) A Twitter thread on Wallis Simpson, the American divorcee who married British king Edward VIII; the marriage led to Edward abdicating the throne. It's a really fun read because Simpson, apparently, was rather vapid to the point of being nearly a caricature.
3) "The World Economy Runs on GPS. It Needs a Backup Plan" (Bloomberg Businessweek, 9 minutes, July 2018). Agreed: we take GPS for granted.
Duke Buckner was enjoying his breakfast at the Renaissance Tel Aviv Hotel, looking out on the city marina, on the day that time stuttered. Buckner oversees marketing and business development for Microsemi Corp., an American communications and defense contractor, and he gets a copy of emailed error reports for its equipment. It's rare to get more than one in a given day. But on the morning of Jan. 26, 2016, they flooded his inbox. He forgot about breakfast.

The complaints had to do with Microsemi's timing receivers for the Global Positioning System, the ubiquitous satellite navigation technology that was built for the U.S. military and has found its way into all our pockets. GPS isn't just for maps. It's also a kind of vast, spaceborne clock. Computers all over Earth use it to determine what time it is, down to billionths of a second. When there's the slightest disagreement among those computers, things fall apart.

Microsemi's timing receivers were frantically issuing error messages because of just such a discrepancy. "In normal operation, these things don't generate alarms for years," Buckner says. "So when one goes off a lot of times, people don't know what to do." Over the next 11 hours, cellphone towers lost their connections, U.S. police and fire stations reported communications errors, BBC radio signals were interrupted, and the telescope that tracks asteroids in Earth's orbit went offline.
4) The Now I Know Week in Review:
5) "Sitting Is Bad for You. So I Stopped. For a Whole Month." (New York Magazine, 11 minutes, June 2014). I remember reading somewhere that the science about not sitting isn't all it's cracked up to be, but this — and stuff like standing desks etc. — were all the rage a few years ago. This was an interesting experiment by the author.
If sitting at work is terrible for me, shouldn't I stop? And if I do, shouldn't I stop sitting everywhere? I decided to spend a month on my feet: 30 days never being a couch potato, an office slug, a sitting duck. The exceptions, agreed upon with my editor: I would sit to drive (but would strive to take the train); I would sit when nature called. I would also sit to put my shoes on, I decided this morning after falling over trying to put on my shoes. I would lie down to sleep, although I surely wouldn't need sleep, given that I'd be so healthy.

I ordered insoles and an anti-fatigue mat and doohickeys to transform my office and home desks into standing workstations. I strapped on a fitness tracker to measure my activity. And I woke up this first morning ready to stand in the place where I live, and stand in the place where I work. My feet are going to be on the ground—ah, [crap], do my feet ever hurt.
6) "Quantum Computing Explained in 10 Minutes" (TED, 10-minute video, November 2018). In fairness, you probably will watch this twice, so it's more like twenty minutes, not 10.
Have a great weekend!