The Weekender, January 19, 2018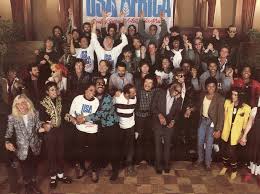 1) "'We Are the World': A Minute-by-Minute Breakdown on Its 30th Anniversary" (Rolling Stone, 21 minutes, March 2015). This is from three years ago so "We Are the World" is no longer 30 — it's almost 33. But it's not like the video changed since. This is one of the more interesting yet lightweight articles I've read in a while; I highly recommend it, and that you watch the video (embedded on the article page) before, during, and/or after reading it.
0:31 Stevie Wonder steps up to the microphone to harmonize with Richie. During rehearsals, Wonder flubbed a note, and Richie joshed him, "Stevie messed up? Is that legal?" They decided to blame it on his alter ego, Eivets Rednow. No longer the unstoppable commercial powerhouse he was in the Seventies, Wonder was still a force on the charts in 1985: "Part-Time Lover" would hit Number One later in the year. Wonder was originally supposed to be Richie's cowriter, but Quincy Jones knew Wonder was busy making an album (In Square Circle), so he suggested Michael Jackson instead. According to Richie, during a break from recording, when Ray Charles asked where the bathroom, Wonder said, "I'll show you where it is, Ray. Follow me!" Wonder took Charles by the hand and led him down the hall to the appropriate door, while the other stars watched gobsmacked at the blind literally leading the blind.
2) Don't Forget!: I've teamed up with a few other newsletters to put together a great giveaway: tell us what you're saving for in 2018 and you could win $1,500 to help you reach your goals faster! Really, we're giving away $1,500 in cash!
You'll get signed up for the other newsletters, which you should give a try, but you can always unsubscribe from them if you don't like them. Enter here, and good luck!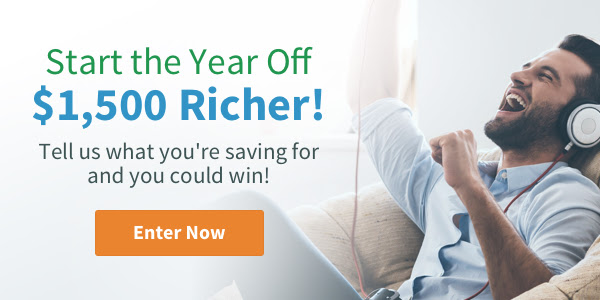 3) The Now I Know Week in Review:
Monday: A City Fit For a King — For MLK Day, a story about MLK.

Tuesday: Why Nike Makes Glowing Sneakers — Crazy marketing tricks!

Wednesday: When Jesus Turned into a Potato (Accidentally) — And yet, it was a success.

Thursday: How Fire and Fury Fueled a World War II Revival — How to sell books without even trying.

And a bonus one: The Jon Arbuckle Society — No rhyme nor reason why I selected this one, but if you like cats, you should read it. And if you don't, you should still read it, but my guess is that you won't appreciate it as much.
4) "I Was a Successful Journalist When a Doctor First Handed Me Opioids" (Mother Jones, 11 minutes, January 2018.) Harrowing, but telling.
5) "Trashed: Inside the Deadly World of Private Garbage Collection" (ProPublica, 41 minutes, January 2018).
Shortly before 5 a.m. on a recent November night, a garbage truck with a New York Yankees decal on the side sped through a red light on an empty street in the Bronx. The two workers aboard were running late. Before long, they would start getting calls from their boss. "Where are you on the route? Hurry up, it shouldn't take this long." Theirs was one of 133 garbage trucks owned by Action Carting, the largest waste company in New York City, which picks up the garbage and recycling from 16,700 businesses.

Going 20 miles per hour above the city's 25 mph limit, the Action truck ran another red light with a worker, called a "helper," hanging off the back. Just a few miles away the week before, another man had died in the middle of the night beneath the wheels of another company's garbage truck. The Action truck began driving on the wrong side of the road in preparation for the next stop. The workers were racing to pick up as much garbage as possible before dawn arrived and the streets filled with slow traffic. "This route should take you twelve hours," the boss often told them. "It shouldn't take you fourteen hours."

[ . . . ]

In the universe of New York's garbage industry, Action is considered a company that takes the high road. A union shop, it offers starting pay of about $16 per hour for helpers and $23 for drivers, far more than many other companies. And unlike some other companies, Action provides high-visibility gear and conducts safety meetings. But since 2008, the company's trucks have killed five pedestrians or cyclists.

In New York City overall, private sanitation trucks killed seven people in 2017. By contrast, city municipal sanitation trucks haven't caused a fatality since 2014.
6) "Meet The Crazy New Yorkers Who Completed Five Triathlons In Five Days" (Deadspin, 14 minutes, January 2018). I think this one requires no further explanation.
Have a great weekend!