The Weekender, January 22, 2021
Hi!
Yesterday's Now I Know was special, but you wouldn't know it.
I first published Now I Know on June 22, 2010 (that's not a typo, despite my habit of getting dates wrong). What inspired me to start It was a long-deleted blog post I wrote a few weeks earlier about five interesting things I learned recently. And one of them — the most important one to me, at least — was the bridge pictured below.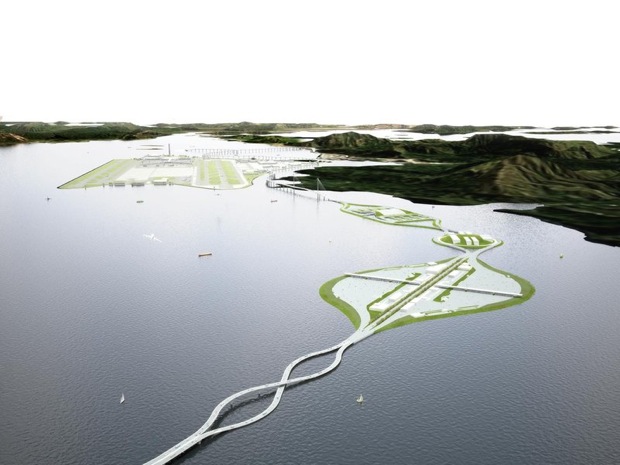 If that looks familiar to you, that's probably because I shared it yesterday. It's a prototype for a bridge between Hong Kong and mainland China, designed to flip the side of the road drivers drive on.
When I shared it more than ten years ago, I didn't have a newsletter, so I couldn't share it here. But people who I did share it with liked it. And I've wanted to write about it here since. In fact, I almost did. A couple of weeks into writing the newsletter, I began writing up the story, talking about this really innovative solution Hong Kong had come up with — and then I stopped. The reason? When I originally wrote about it, I thought it was real. But it isn't. It was just an idea. There was no bridge.
Well, late last week, I learned about the Lotus Bridge in Macau. And finally, I got to write about the bridge. Only took a decade.
The Now I Know Week in Review
Monday: A City Fit For a King: An MLK story.

Tuesday: The Imagination Library. How Dolly Partoni is changing kids lives. (Also, I have her age wrong; she's 75, not 74.)

Wednesday: The Very Seamless Presidential Transition That Almost Sped Up: A Presidential transitition that went right, but it could have gone right even had it gone wrong.

Thursday: The Bridge That'll Flip You: See above.
Also, a quick correction or clarification or whatever. Last Friday, I said that Georgia's new flag was a departure from the Confederate battle flag, which is correct. However, the new flag (here) is modeled after the "Stars and Bars" flag more used by the Confederacy (seen here). I didn't know that! So, thanks to everyone who wrote in to tell me. 
And some other things you should check out:
Some long reads for the weekend.
1) "The Quest to Unearth One of America's Oldest Black Churches" (Wired, 15 minutes, November 2020). The subhead: "First Baptist Church was founded in secret in 1776. It's been hidden under a parking lot in Colonial Williamsburg for decades—a metaphor for the failures of archaeology and American history."
2) "What's a Monkey to Do in Tampa?" (New York Times Magazine, 30 minutes, August 2012). It's really the story of a monkey in Tampa.
3) "history of the world, I guess" (Bill Wurtz/YouTube, 19 minutes, May 2017). I'm sure I've shared this before. It's brilliant. There's some not-so-kid-safe language though.
Have a great weekend!
Dan