The Weekender, July 17, 2020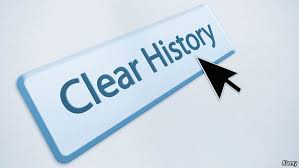 Hi!
I don't know how many Now I Knows I've written over the last ten years — I'm sure there's a way to count them, but it's not all that simple or straightforward because not all of them are on my website. (Some are in my books, a few are on Sports Illustrated of all places, and I'm sure there are a couple things here and there I forgot about, too.) But some back of the envelope math suggests I'm well past 1,000 and probably closer to 2,500. And while I can't recall details about specific facts off the top of my head, I usually remember, generally, what I've written about.
Until this week, I used to think that forgetting about one of them was a bad thing, mostly because I really try hard not to repeat stories. (I've only done it once or twice, and I'm okay turning an old bonus fact into a new main story if hindsight suggests I should have in the first place. There are at least two more those I want to do at some point.) But on Wednesday, when I went to find a re-run to share that day, I found this article on emoji smiles. And I had no recollection of writing it.
As a result, I got to experience the joy of discovery again — learning something "new" in a sense — from myself. It was fun :-)
I don't know if there's a grand lesson to this. If I had to reach for one, maybe it's that my own tastes and judgment changes. Something that was interesting enough to write about back in 2014 but not necessarily so interesting as to find permanent placement in my brain, well, maybe that'll change six years later. Or maybe this was just a random blip. Who knows.
My old approach to re-runs was to share items I really liked at the time I wrote them; I think, going forward, I'm also going to re-share items I had all but forgotten about.
The Now I Know Week in Review
And some other things you should check out:
Some long reads for the weekend.
1) "How a Career Con Man Led a Federal Sting That Cost Google $500 Million" (Wired, 21 minutes, May 2013). I don't remember how I found this one; if you suggested it, my apologies, I forgot to write down who referred me to it.
2) "The Man Who Broke Atlantic City" (The Atlantic, 16 minutes, April 2012). The subhead: "Don Johnson won nearly $6 million playing blackjack in one night, single-handedly decimating the monthly revenue of Atlantic City's Tropicana casino. Not long before that, he'd taken the Borgata for $5 million and Caesars for $4 million. Here's how he did it."
3) "The Sisyphean Quest to Bring Back Discontinued Foods" (Mel Magazine, 7 mInutes, July 2020). As a general rule, any essay that includes a mention of PB Max will get a plug from me.
Have a great weekend!
Dan