The Weekender, July 21, 2017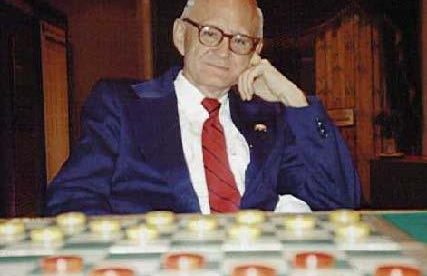 1)  "The Mad Cheese Scientists Fighting to Save the Dairy Industry" (Bloomberg, 12 minutes, July 2017). Via NextDraft, an excellent newsletter that you should really be subscribed to as well, comes this story about having too much cheese — on a societal level. What you need to know for the below to make sense: Taco Bell is trying, desperately, to create "a fried tortilla full of oozing, molten cheese."
 Americans eat 35 pounds of cheese per year on average—a record amount, more than double the quantity consumed in 1975. And yet that demand doesn't come close to meeting U.S. supply: The cheese glut is so massive (1.3 billion pounds in cold storage as of May 31) that on two separate occasions, in August and October of last year, the federal government announced it would bail out dairy farmers by purchasing $20 million worth of surplus for distribution to food pantries. Add to that a global drop in demand for dairy, plus technology that's making cows more prolific, and you have the lowest milk prices since the Great Recession ended in 2009. Farmers poured out almost 50 million gallons of unsold milk last year—actually poured it out, into holes in the ground—according to U.S. Department of Agriculture data. In an August 2016 letter, the National Milk Producers Federation begged the USDA for a $150 million bailout.

That Taco Bell is developing its cheesiest products ever in the midst of an historic dairy oversupply is no accident. There exists a little-known, government-sponsored marketing group called Dairy Management Inc. (DMI), whose job it is to squeeze as much milk, cheese, butter, and yogurt as it can into food sold both at home and abroad. Until recently, the "Got Milk?" campaign was its highest-impact success story. But for the past eight years, the group has been the hidden hand guiding most of fast food's dairy hits—a kind of Illuminati of cheese—including and especially the Quesalupa. In 2012 it embedded food scientist Lisa McClintock with the Taco Bell product development team. She worked with the senior manager for product development, Steve Gomez, to develop a cheese filling that would stretch like taffy when heated, figured out how to mass-produce it, and helped invent some proprietary machinery along the way.
2) Support Now I Know: As many of you already know, researching, writing, and (save for the daily typo or two) editing Now I Know is a pretty big endeavor on my part. Keeping the project financially sustainable is a battle, and to that end, I've tried many different avenues.
One of them — a major one at that — is my ongoing Patreon campaign. It's an old-style patronage campaign, where readers such as yourself support Now I Know through a monthly pledge. A $5 a month pledge comes out to about 25 cents per article I send; a $1 a month pledge is roughly a nickel. Please consider supporting Now I Know through Patreon by clicking here. It's entirely optional and you're under no obligation to do so, so don't feel bad if you can't or don't want to. But if you do, please know it all adds up, and I greatly appreciate your support. Thanks!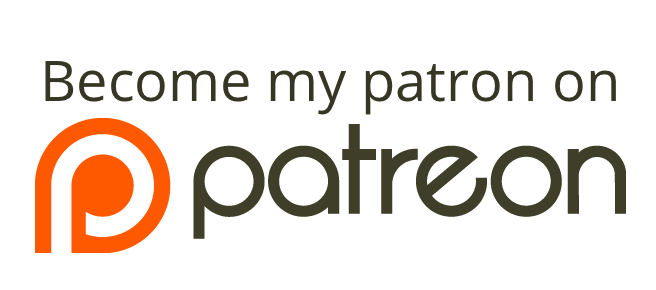 3) The Now I Know Week in Review:
Monday: The Lucky License Plate That Wasn't. Also, readers point out that this type of thing happens in Delaware, not just China and Dubai.
Tuesday: The Airline that Doesn't Fly Anywhere. Lots of typos etc. in this one, now fixed. Sorry about that.
Wednesday: The Battle of the Blackest Black Versus the Pinkest Pink. Also: Coincidentally, a YouTuber did a great story on this the day before I did. If you want to give it a watch, here you go. It 3:51 and features interviews of Stuart Semple, the artist who created the pinkest pink.
Thursday: The Controversy Around Neil Armstrong's Famous Quote. Two things about this one. First, I had an additional bonus fact in there (about anagrams of his famous line) which looks like it was wrong; I deleted that from the archived version. Second, reader Andrew J. pointed me to another theory behind the quote: "Did Neil Armstrong's Ohio Accent Obscure The 'A' In His Famous Quote?"
4) "How Checkers Was Solved" (The Atlantic, 17 minutes, July 2017). Another coincidence, but this time with the timing in my favor. A week before this story hit, I wrote a story about the world's best checkers player and the computer he battled. This is an in-depth version of that story, and it's excellent.
5) "A Death Row Convict's Final Words Set Two Innocent Men Free" (Daily Beast, 60 minutes, July 2017). The subhead: "Police said Malcolm and De'Marchoe killed a young mom in a drive-by. They were going to spend life in prison, until witnesses spoke up and a convicted killer came clean." The pull-quote below sets it up better, though:
It was June 2013, and [De'Marchoe] Carpenter and his childhood friend Malcolm Scott had spent 19 years—their entire adult lives—behind bars for a crime they didn't commit. And the man who did do it, the only man who could corroborate their innocence to a world that seemed to have forgotten them, was scheduled to be executed in six months.

Carpenter stood by as a cluster of inmates browsed a table of children's books. When their names were called, the men entered a classroom one by one, to be videotaped by a nonprofit that delivers messages to families of the incarcerated. As part of the project, the men read stories aloud to their kids and sent I-love-you's through the camera.
Dressed in his blue-gray prison smock, Carpenter was nervous but determined. He didn't pick a paperback this year because this time, he was crafting another message. He locked eyes on the lens and said, "My name is De'Marchoe Carpenter. I'm 36. I have a life sentence plus 170 years for a murder I did not commit.

"The culprits who actually committed this crime is on death row. Two of three has since come forward, but here I am still here," Carpenter added, before desperately rattling off a list of boldfaced names who might help him: President Obama, Russell Simmons, Oprah Winfrey, Nancy Grace. The video would later be uploaded to YouTube under the title, "Tulsa Man Fights for His Innocence." It even aired on a local TV station.

[ . . . ]

[W]hen [the death-row convict, Michael Lee] Wilson was strapped to the gurney to die for his crimes, he used his last words to set the record straight: "Malcolm Scott and De'Marchoe Carpenter are innocent," Wilson declared minutes before his execution.
6) "Follow the White Ball" (The New Yorker, 27 minutes, March 2015). "The unhappy king of snooker," it's titled elsewhere, this is a profile of Ronnie O'Sullivan, the world's best snooker player.
(If you're unfamiliar with snooker, the story is arguably better, because it's a weird game — like billiards/pool, but with a bigger table, played in near-silence, and with the competitors dress in vests and ties. Here's a 6:40 video of O'Sullivan dominating the game.)
Have a great weekend!