The Weekender, July 28, 2017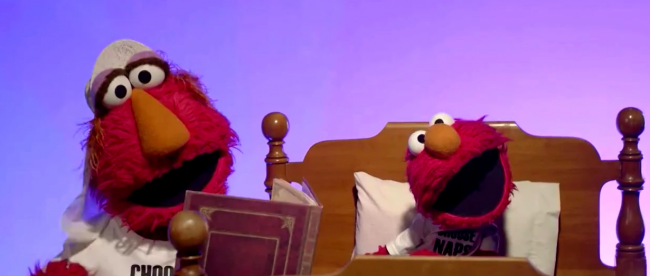 1)  "The Children of Strangers" (New Yorker, 45 minutes, August 2015). The subhead: "Sue and Hector Badeau adopted twenty children who needed a home—but there were always more."
Sue thought that they had enough children with four, but Hector wasn't convinced, which was why, while their toddler Isaac was in the hospital recovering from a nearly fatal episode of spinal meningitis, they adopted an eight-month-old black girl from Florida who had fetal alcohol syndrome and had been born very prematurely, weighing two pounds. They named her Joelle. They also decided that Sue should get her tubes tied. It was their calling to adopt, and if they filled up their family with more biological children their mission would be compromised.

With the four small children, the tiny baby, and the three remaining teen-age foster boys, Sue and Hector decided to take a vacation. They couldn't afford to stay in hotels or eat in restaurants, so they drove across the country for five weeks in a camper. They ate peanut-butter-and-jelly sandwiches and drank Tang and camped in state and national parks for two dollars a night. They visited Yellowstone Park, Yosemite, the Grand Canyon, the Great Salt Lake Desert, and the Cherokee Trail of Tears.

Their destination was an adoption conference in Albuquerque. There they heard about the fate of sibling groups: kids who would never be adopted because there were too many of them, or who would be separated into different foster and adoptive homes and maybe never see one another again. Soon afterward, Sue was leafing through Los Niños, an adoption newsletter from New Mexico, when she saw photographs of four siblings: two boys, two girls. There was something about them that pulled at her.
2) To all the wine lovers out there: If you're ready to break out of your wine comfort zone, look no further. Bright Cellars is the curated monthly wine subscription that aims to help their members discover new wines they'll love. Transform yourself into a vino aficionado for only $68 a month. And Now I Know readers get 50% off their first Bright Cellars experience!
Here's how it works:
Take the Bright Cellars taste palate quiz to reveal your personal wine matches. The Bright Points algorithm scores each wine in their inventory by comparing 18 attributes to your preferences. Each month you'll receive 4 unique wines that you're guaranteed to love. If not, your personal Wine Concierge (yes, that's a real thing) will help you find the perfect replacement bottle! Rate each match on your profile – the more wines you review, the better your matches get. Give it a try today!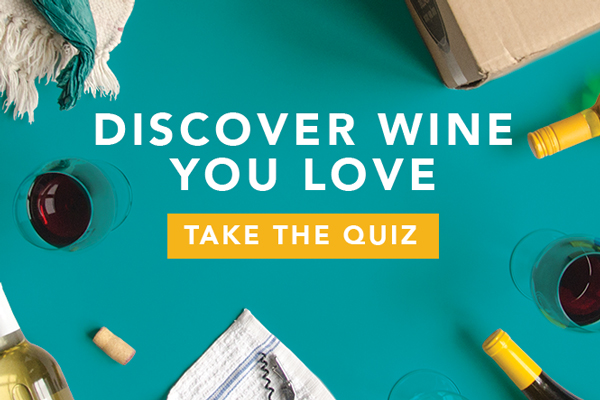 3) The Now I Know Week in Review:
Monday: The Number That's Illegal to Share. Blame the DVD industry.

Tuesday: Why Barns are Red. Apparently, barns aren't red in parts of the U.S. south — I had no idea until many of you wrote in to tell me that. Oh, and a bonus fact I was going to use but didn't because it makes for an excellent, ancillary long read: what dying stars have to do will all these red barns.

Wednesday: The Very Lost Wallet. Thirty years lost, and then found.

Thursday: The First Rickroll. The email subject was "Fire" instead of "First," sorry about that. Also, apparently yesterday was the 30th anniversary of "Never Going to Give You Up," but I didn't realize that until yesterday.
4) "Sesame Street Presents the 80s" (Sesame Street, 4 minutes, Yesterday). That link goes to Facebook, but I think it's viewable even if you don't have an account. It's somewhat related to Thursday's Now I Know, it's really funny, and I'm not saying that because I had something to do with its creation. Watch it, you'll love it.
5) "His Biggest Hit Sold More Copies Than Any of the Beatles'. So Why Haven't You Heard of Him?"(Narratively, 17 minutes, June 2017). The title was right: I hadn't heard of him.
Twenty years ago the man who recorded one of the most successful songs of all time was thrown off a motorbike by a car in Calabar, Nigeria. He hit his head on the road and was rushed to the hospital, where he lay for two weeks, in and out of consciousness, but deteriorating all the time. On June 24, 1997, Prince Nico Mbarga was pronounced dead.

"Sweet Mother," his 1976 one-hit wonder, had sold at least thirteen million copies across the African continent – more than The Beatles' bestseller "I Want to Hold Your Hand." But no global media outlet thought to cover the life and death of the artist behind Africa's most popular song.

Today, the only internet accounts of his life reach around four paragraphs and bookend Mbarga's career with two big political events of the time: the Biafran War in 1967 that saw him, at 17, flee across the border to Cameroon, where he mastered the guitar; and the expulsion of undocumented migrants from Nigeria in 1983, with his band's Cameroonian members among the two million West Africans forced to leave the country.

Politics, however, rarely frames lives quite so neatly.

Over the last few months, I have tried to piece together a more textured story: traveling to Mbarga's hometown to talk to his childhood friend, his wife and his mistress; tracking down his former band members from Cameroon to France to the US; prodding the memory of his octogenarian producer; and reading rare transcripts of his interviews.

Twenty years after his death, this is the obituary that never was.
6) "Selling for as high as $2,600 a pound, baby eels have changed fortunes for Maine's fishermen — and brought trouble" (Boston Globe, 21 minutes, July 2017). The article auto-plays video ads, which is annoying, but the story is odd and unexpected.
Have a great weekend!