The Weekender: July 9 2015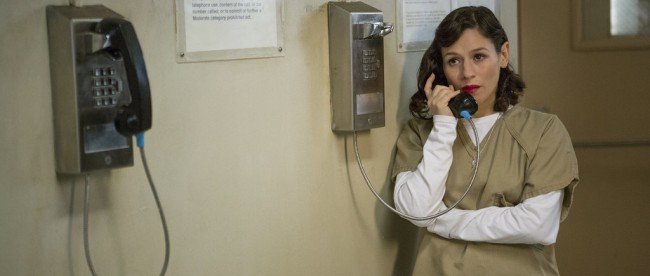 1) "Inside the Shadowy Business of Prison Phone Calls" (International Business Times, 13 minutes, June 2015): I'm going to let the first few paragraphs tee this one up — because it's a jaw-dropper.
Joanne Jones, an occupational therapist from Warwick, Rhode Island, has made an unlikely foe in the past year: Securus Technologies, a billion-dollar prison technology company based in Dallas.

Sitting at her kitchen table one recent afternoon in front of a stack of Securus bills, Jones explained that her 29-year-old son, Nate Jones, had been arrested on an aggravated robbery charge in January 2014. Her son's life may have taken a negative turn, but Jones tries to keep in touch with him as often as possible.

They speak roughly once a week in a 15-minute phone call, and speak for another 25 minutes on a video chat. Jones says she'd travel to Texas to visit her son in person, but Hays County Jail, where he is locked up, banned visitations in November 2013. That happened shortly after the county jail entered into a contract with Securus.

Since then, all family communication with inmates at Hays County goes through Securus, which charges Jones about $10 for a phone call and about $8 for a video visit.

In the year and a half that her son has been locked up, Jones says she has racked up over $1,000 in bills with Securus to keep in contact with her son. The cost to keep in touch, Jones says, "makes me ill."
2) Don't Forget: My first book is still available. 117 reviews on Amazon, averaging 4.8 stars. I guess I did a good job with it! It's about a six-hour read, if the audiobook is any evidence.
3) "Why Virtual Reality Will Bring Back the Arcade" (Medium, 21 minutes, June 2015). A few weeks ago, I was telling a friend about a long-closed video game arcade and pool hall near where I grew up. (If you're interested, here's a story about its closing from 1994.) Those places are long gone, made redundant by iPhones, Nintendo Wiis, and flat screen TVs the size of small refrigerators. (Okay, there are Chuck E. Cheeses and Dave & Busters, but you get the idea.) To get the classic arcade experience, one needn't leave his or her home (or buy $20 in tokens). The author of this article makes a compelling case that virtual reality will primarily exist outside of the home — and in a reboot of the arcade environment.
The home gaming industry has proven in the past that it will pick a common hardware base and force all experiences onto it. People were hopeful that virtual reality (VR) would be different. It's not. Oculus, Valve, and Sony will all be using a universal VR input controller, similar to the look of the Wii controllers. Major companies want to reach the mass market and maximize profits. This is easily done by providing a common affordable hardware base and focussing on software. Beyond hardware that won't be packaged in the home, physical space guarantees cannot be made within people's homes. This means that physical space to move around in will not be programmed into the core of home games. The ability of an arcade to provide a controlled environment with planned space down to the smallest detail is something the home will never provide.
4) "Transition Season" (The Players Tribune, 8 minutes, June 2015). In March of 2012, Sean Avery, a well-known professional hockey player, announced his retirement from the NHL. He was a month shy of his 32nd birthday. For someone who lived and breathed hockey for his entire life before that date, the transition to "normal" person can be a tough one. Avery, the author of the linked-to piece, explains the difficulties and realities of being retired, undereducated, and not as rich as you'd think before one's 35th birthday. (If you're interested in this, you should also read this blog post by USA Today baseball writer Ted Berg from 2012. The key quote: "How torturous must it be to face at some point the realization that you are demonstrably not good enough at the thing you are best at?")
5) "Get Them on the Blower" (Lapsed Historian, 18 minutes, February 2015). The history of London's pneumatic tube network, now fallen into disuse.
As the popularity and volume of telegraph messages increased, many telegraphy companies established branch offices around central London to assist in collecting and distributing telegram communications. But telegraph offices in London were becoming inundated by telegrams during the day, causing backlogs. And whilst telegram messages travelled at great speed between cities, forwarding them a few hundred yards in the heavily crowded streets of London via messenger boys could take hours and sometimes over a day. Hiring more of the expensive telegraph operators to retransmit telegrams locally was not seen as cost effective at all, as they were often idle at branch offices.

Surprisingly, it was a non-electric pneumatic tube, designed and constructed by engineer J Latimer Clark, which sent telegrams more cheaply and quickly within cities themselves. Clark built the world's first practical pneumatic tube that carried messages in carriers in 1853, between the Electric and International Telegraph Company headquarters (called the Central Telegraph Station) on Telegraph Street in Lothbury and their offices at the Stock Exchange on Threadneedle Street. Half of all telegrams in London were being sent between these two offices.
6) "Whatever, forever: an oral history of Clueless" (The Telegraph, 28 minutes, June 2015). Twenty years ago (as if!), the movie Clueless debuted in theaters. Here's an oral history with the cast and crew.
Have a great weekend!