The Weekender: June 17, 2016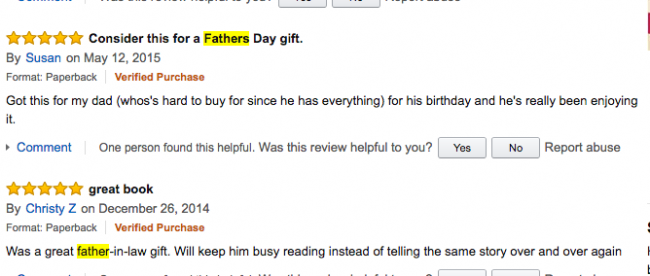 1) "
My Year in Startup Hell
" (Fortune, 16 minutes, April 2016). The link has an auto-play video but it's worth it. The story is an excerpt from "
Disrupted: My Misadventure in the Start-Up Bubble
" which I plan to pick up, but haven't yet. It's by Dan Lyons, a long-time tech writer who joined a well-funded startup in a vague job titled "marketing fellow." Here's an excerpt of the excerpt; Dharmesh is the co-founder of the start-up who, as Lyons notes earlier in the piece, "is always referred to simply by his first name [inside the company]" and whom "some people seem to view [] as a kind of spiritual leader."
Dharmesh's culture code incorporates elements of HubSpeak. For example, it instructs that when someone quits or gets fired, the event will be referred to as "graduation." In my first month at HubSpot I've witnessed several graduations, just in the marketing department. We'll get an email from Cranium saying, "Team, just letting you know that Derek has graduated from HubSpot, and we're excited to see how he uses his superpowers in his next big adventure!" Only then do you notice that Derek is gone, that his desk has been cleared out. Somehow Derek's boss will have arranged his disappearance without anyone knowing about it. People just go up in smoke, like Spinal Tap drummers.

Nobody ever talks about the people who graduate, and nobody ever mentions how weird it is to call it "graduation."
2) This is basically an ad, but it's an ad for my own stuff: My book makes a great Father's Day gift. Really: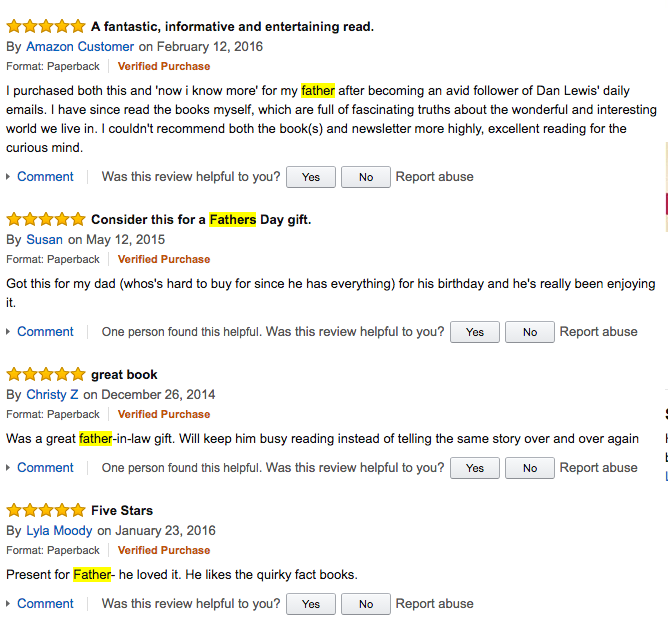 I realize that, yes, it's a bit late to be still thinking about the Father's Day gifts — I mean, its on Sunday — but you can order it as a gift and then tell your dad that it's in the mail and blame the delay on shipping issues. Or something like that. Your dad will appreciate the gift anyway. And so will I!
Anyway, if you want to buy it, click here; if you or your dad already like it, try the sequel instead.
3) "The Man Who Said No to Wal-Mart" (Fast Company,13 minutes, January 2006). What happens when your product is too high quality to meet the price point of Wal-Mart shoppers? Typically, Wal-Mart doesn't stock you. But what if Wal-Mart wanted you to create a lower-end version of your product? That's what Jim Wier, the CEO of a lawn-equipment maker had to deal with — and he turned down the retail giant.
Jim Wier is 62 years old, with a youthful twinkle despite a thatch of white hair. He is a solidly built man who dresses casually. He is comfortable with himself. Wier, who until the summer of 2005 ran a group of lawn-equipment businesses that approach half a billion dollars a year in sales, is confident, direct, and unprepossessing. He mows his own lawn. "I don't want to hire a service," he says. "I still love to cut my grass."

Wier is much like Snapper's customers. "When we do surveys of our customers, they like to cut their grass. And they want a good piece of equipment to do it. We're designed to give you the best quality of cut. We have full rollers on the riding mowers, to give that nice striped look on your grass, like on the baseball fields. It makes you feel proud of the home you own. Proud of your lawn. The neighbors walk by, they say, 'Look how good the yard looks.' "

Wier doesn't really think that a $99 lawn mower from Wal-Mart and Snapper's lawn mowers are the same product any more than a cup of 50-cent vending-machine coffee is the same as a Starbucks nonfat venti latte. "We're not obsessed with volume," says Wier. "We're obsessed with having differentiated, high-end, quality products." Wier wants them sold—he thinks they must be sold—at a store where the staff is eager to explain the virtues of various models, where they understand the equipment, can teach customers how to use a mower, can service it when something goes wrong. Wier wants customers who want that kind of help—customers who are unlikely to be happy buying a lawn mower at Wal-Mart, and who might connect a bum experience doing so not with Wal-Mart but with Snapper.
4) "Explorer Lost" (Love Nature, 21 minutes, May 2016). Reader Laura Spiekerman sent this in, and her summary of it was as good as any I could write, so, here you go: "A guy named Chris Velten went to West Africa in 2003 to 'do something dramatic' and recreate the journey of Mungo Park, who explored the Niger River area in the 18th century. After just a couple of months Velten went missing — his family and others tried to figure out what happened with no success.  The case went cold for 13 years until recently, when someone claims he friended her on Facebook in Kenya, and others claim to have seen him in the Nairobi area based on pictures his sister recently recovered from his computer."
5) "The Unrecognized" (Roads and Kingdoms, 30 minutes, 2016). Somalialand isn't a country, at least if you ask most of the places that most people would consider countries. It's an autonomous enclave in Somalia which has declared itself an independent state, but, well, most of the world disagrees with that self-designation. Regardless, 4.5 million people live there and a lot of them like soccer — but because of its questionable status, Somalialand isn't part of the FIFA, and therefore can't play in the World Cup. Neither can a bunch of other non-nations. So, as this report details, they formed their own soccer tournament, titled the World Football Cup, governed by their own organization, the Confederation of Independent Football Associations. It's inspiring, sad, and strange all rolled into one.
6) How to Solve a Rubik's Cube (15 minute read, a day to master probably). A second grader I know can, in under 30 seconds, solve a Rubik's Cube. How? By reading this and watching YouTube tutorials. If you have time this weekend and a Rubik's Cube, maybe you can master it, too. And if you need a Rubik's Cube, click here.
Have a great weekend, and happy Father's Day!