The Weekender, June 21, 2019
1) "Perfect Bid: The Contestant Who Knew Too Much" (Netflix and Amazon, 1 hour 12 minutes, 2018). I almost never highlight documentaries, let alone in the top spot. This one is the exception.
This is the story about Ted Slauson, a math teacher who spent a ton of his life mastering The Price is Right. He memorized the prize price amounts, went to dozens of filmings, and helped a bunch of contestants (and himself!) beat the game. It's a great story if you like the game show; it's still a pretty good one if you're not all that fond of The Price is Right.
In 2014, I wrote a newsletter about the actual perfect bid and was skeptical about the explanation given by Terry Kneiss, the man who made the bid (with Slauson's help). I probably should revise it after watching this docu but will wait a bit as to not spoil anything for those who watch this movie.
Also, the cover art for the movie is great. I'm sharing it below.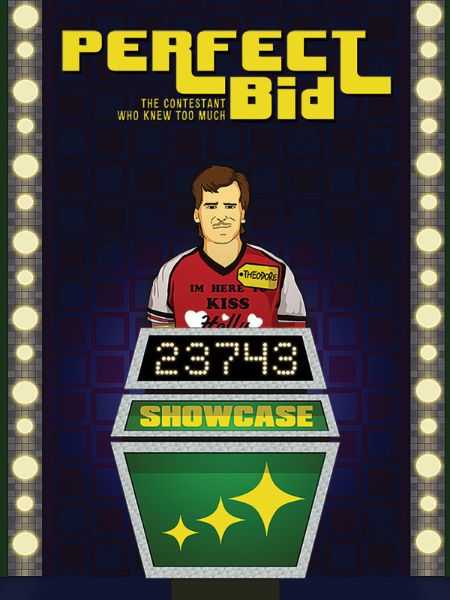 2) The Now I Know Week in Review:
3) "What Really Happened to Malaysia's Missing Airplane" (The Atlantic, 42 minutes, July 2019). This is an excellent article but I almost didn't share it. When the plane in question originally disappeared, cable news had wall-to-wall coverage of it for weeks if not months, and while the story is fascinating, it got way, way more coverage than it should. Normally, I'd say it didn't need any more attention. But again, this is an excellent article.
4) "The Wealth Detective Who Finds the Hidden Money of the Super Rich" (Bloomberg Businessweek, 15 minutes, May 2019). My apologies to whomever suggested this — I forgot to mark your name down when I bookmarked this. Let me know and I'll thank you in earnest next week!
5) "The working witches of Los Angeles just want you to be your best self" (Los Angeles Times, 11 minutes, June 2019). Thanks (again!) to Weekender-suggestor John G. for the suggestion. All of the stuff they do is nonsense, but that's what makes the article fun.
The Oracle of Los Angeles was feeling frazzled.

It was already 2 p.m. and she hadn't had time to prepare lunch, much less wipe the ash from her altar. A tarot card client had just left her yellow Craftsman house in West Adams, evidenced by the smell of incense still lingering in the air. Within an hour, she was scheduled to meet with another client who was struggling to complete a PhD thesis.  

In the meantime, she still had to prepare for her weekly podcast, create a purifying ceremony for a new business–and get her nails done for a reality TV appearance. Any downtime would be consumed with writing. The second draft of her memoir was due to her publisher in a week.

The Oracle, who also goes by Amanda Yates Garcia, is a former arts educator with a master of fine arts in writing, film and critical theory from California Institute of the Arts. For the past eight years she has made her living as a professional witch, performing "energetic healings," "intuitive empowerment sessions" and the occasional exorcism, while also teaching workshops on the art of magic online and at her home, independent stores, and sites like the J. Paul Getty Museum.
6) "Where an Entire Day's Worth of Food Came From" (Grub Street, 18 minutes, December 2018). The subhead: Two obsessives' food diary, from breakfast eggs to a late-night slice, examined. One oh-wow quote: "Many egg farms have a million or more laying hens at any one time."
Have a great weekend!