The Weekender, June 22, 2018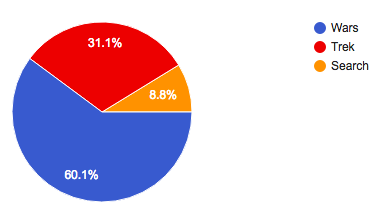 1) Results from the Now I Know Reader Survey, June 2018. As promised! Click and give it a read. Here's one result, but you'll need to click through for the commentary. (The question was, simply, "Star:")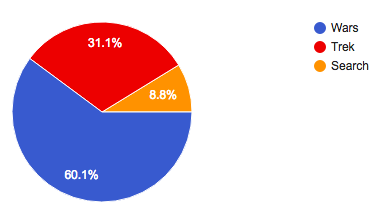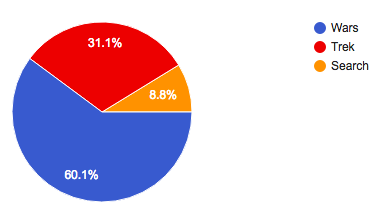 2) Want more info in your inbox?: Now you can get all your news in one email. Check out the 1440 Daily Digest – they scour 100+ sources so you don't have to. Culture, science, sports, politics, business and everything in between – in a 5-minute read each morning. Pairs well with Now I Know. Sign up here.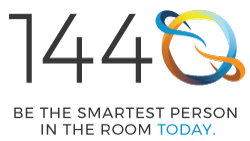 3) "What It's Like to Nearly Die From the Venom of a Blue-Ringed Octopus" (Slate, 4 minutes, June 2015). This is very short for a Weekender but it's both well-written and super-interesting.
4) The Now I Know Week in Review:
Monday: The Radio Reporter Who Found a New Voice, Literally. Thanks to reader Eric S. for sharing this one. I got a lot of great feedback about it, too.

Tuesday: Why Is it Named Idaho? Idunno!. This one took me a good week to write — it didn't come out right the first few times.

Wednesday: Babe Versus the Judge. Fun story about this one: I wrote it four years ago, forgot about it, never published it, and only through some weird circumstances (more on that next week)

Thursday: Yam Land. Where potatoes — well, not potatoes, exactly, but close enough — power the economy. And more.
5) "How to spot a perfect fake: the world's top art forgery detective" (The Guardian, 27 minutes, June 2018). The sub-head: "Forgeries have got so good – and so costly – that Sotheby's has brought in its own in-house fraud-busting expert."
The unravelling of a string of shocking old master forgeries began in the winter of 2015, when French police appeared at a gallery in Aix-en-Provence and seized a painting from display. Venus, by the German Renaissance master Lucas Cranach the Elder, to describe the work more fully: oil on oak, 38cm by 25cm, and dated to 1531. Purchased in 2013 by the Prince of Liechtenstein for about £6m, Venus was the inescapable star of the exhibition of works from his collection; she glowed on the cover of the catalogue. But an anonymous tip to the police suggested she was, in fact, a modern fake – so they scooped her up and took her away.

The painting had been placed in the market by Giuliano Ruffini, a French collector, and its seizure hoisted the first flag of concern about a wave of impeccable fakes. Ruffini has sold at least 25 works, their sale values totalling about £179m, and doubts now shadow every one of these paintings. The authenticity of four, in particular, including the Cranach, has been contested; the art historian Bendor Grosvenor said they may turn out to be "the best old master fakes the world has ever seen." Ruffini, who remains the subject of a French police investigation, has denied presenting these paintings as old masters at all. To the Art Newspaper, he protested: "I am a collector, not an expert."

The quality of these paintings – their faithful duplicity – jolted the market. The sums of money at stake in art, never paltry to begin with, have grown monstrous. Thirty years ago, the highest auction price for a painting was $10.4m, paid by the J Paul Getty Museum for Andrea Mantegna's Adoration of the Magi in 1985. In contrast, while the $450m paid for Leonardo da Vinci's Salvator Mundi in 2017 counts as an outlier, abstract expressionists and impressionists frequently come, in auctions or private deals, with nine-figure price tags.
6) "A Long Answer to a Simple Question: How Do You Eat a Slice of Pizza?" (Bon Appetite, 9 minutes, March 2018.) Really, it doesn't get more thorough than this.
Have a great weekend!