The Weekender, June 23, 2017
1)  "The Original Monopoly Was Deeply Anti-Landlord " (Vice, 20 minutes, May 2017). You know Monopoly, and you know the goal is to be a monopolist and own, literally, everything. But originally, the goal was to teach a lesson about wealth inequality.
Elizabeth Magie was one of those who joined the fight for a single-tax society. Born in Macomb, Illinois, in 1866, Magie was a modern-minded woman trapped in an un-modern age, an independent spirit who sought to make her own way rather than rely on a husband to provide for her. She worked, wrote poems about love and unfairness, penned short stories, and impressed her theatrical friends with convincing portrayals of boy characters. Magie was also an inventor. Aged 26, she created a device that allowed paper to be fed into typewriters more easily and got it patented at a time when fewer than one percent of patents were owned by women. Her introduction to [economist Henry] George's theories came when her father gave her a copy of [George's book titled] Progress and Poverty. After reading it she became a single-tax disciple and joined the movement, eventually becoming secretary of the Women's Single Tax Club of Washington, DC. When George died in October 1897, Magie, like many single taxers, vowed to keep fighting for his ideals, but without its charismatic leader the movement quickly lost momentum.

Undeterred, Magie searched for ways to revive interest in a single-tax system. She tried giving talks on the subject but felt she was reaching too few people. So in 1902 she designed a board game that would bring George's arguments to life by demonstrating the harm monopolistic landlords cause and how a land value tax was the cure.

She called it the Landlord's Game.
2) Support Now I Know: As many of you already know, researching, writing, and (save for the daily typo or two) editing Now I Know is a pretty big endeavor on my part. Keeping the project financially sustainable is an on-going battle, and to that end, I've tried many different avenues.
One of them — a major one at that — is my on-going Patreon campaign. It's an old-style patronage campaign, where readers such as yourself support Now I Know through a monthly pledge. A $5 a month pledge comes out to about 25 cents per article I send; a $1 a month pledge is roughly a nickel. Please consider supporting Now I Know through Patreon by clicking here. It's entirely optional and you're under no obligation to do so, so don't feel bad if you can't or don't want to. But if you do, please know it all adds up, and I greatly appreciate your support. Thanks!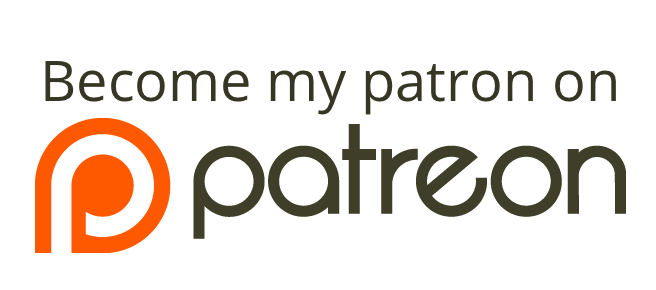 3) The Now I Know Week in Review:
And a bonus item: Saving Sonic — how McDonald's redesigned a product because the products were dangerous — to hedgehogs.
4) "The secrets behind Kim Jong Un's personal piggy bank" (CNN, 7 minutes, June 2017). Most North Koreans are living in poverty and not producing a lot in the way of economic value. And yet, North Korean dictator Kim Jong Un manages to live the life of a billionaire. Here's how he makes ends meet and keeps up his opulent lifestyle.
Weekender AdUnits
5) "The Rise and Fall of Toronto's Classiest Con Man" (The Walrus, 27 minutes, May 2017).
His taste was exquisite. [James Regan] had recently moved out of an opulent rental that he'd outfitted with close to $17,000 in furniture—a striking double-pedestal banded dining-room table set made of yew wood by England's Bevan Funnell, two ­Regency armchairs, and a pair of chinoiserie cherry-wood nightstands. He drank good French wine and had his eye on an Audi A4. He seemingly knew everyone—judges, lawyers, politicians, nhl players and executives. He presented himself as a ­devout Catholic, a family man devoted to his son, ­Brandon, and ­Brandon's mother. Claiming to run a thriving consultancy, he hobnobbed at the city's most exclusive social clubs, hotels, and events.

Regan was met in the boardroom by Robin Ennis, one of Chestnut Park's realtors. The client was in a hurry: he needed an apartment immediately. As it happened, Ennis was looking to rent out the top floor of her own home, a spectacular detached Victorian on Avenue Road just a few blocks away from Chestnut Park—Ennis herself lived on the main floor. She showed Regan the upstairs apartment, and he agreed to sign for the $2,500 monthly lease, so long as they could finalize it right away. But before Ennis could draw up the agreement, she told Regan, she needed a bank draft for the first and last months' rent, a credit report, and a criminal background check.

Regan showed up at 290 Avenue Road the next morning, Canada Day—­without the certified cheque and bona fides. ­Instead, Regan brought his art. In a mellifluous voice, he told Ennis that he had some valuable paintings—Canadian pastorals in the style of A. Y. Jackson—that he was hoping to store in the rental unit ahead of the move. Ennis hesitated. But he seemed so respectable, which is why, when she was called away to another ­real estate offer, she gave Regan the keys.

[ . . . ]

Regan is a man at war—with landlords, car dealers, courts, hotels, clubs, and civic institutions. He is at war with the nhl and the Catholic Church. He is at war with law, at war with facts, at war with human nature. He's even at war with gravity—as his cons come crashing down, he refuses to do anything but pretend to rise. One of the great Canadian swindlers, he's drifted penniless into the upper class on audacity, legal chicanery, and empty talk. More important, he is at war with himself, convinced, against mounting evidence, that he is good.
6) "The Biggest, Strangest 'Batteries'" (New York Times, 9 minutes, June 2017). A really interesting look at how we manage inconsistent demand for electricity — at huge scales. The subhead: "What if you need a battery? A really big one — big enough to run a city?"
Have a great weekend!