The Weekender, June 29, 2018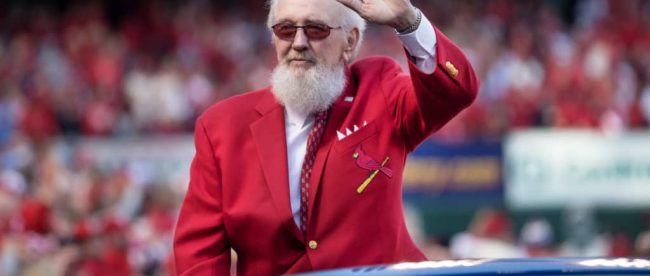 1) "The Counterfeit Queen of Soul" (Smithsonian Magazine, 19 minutes, July 2018). This is the story of a gospel choir member who was kidnapped and forced to perform as Aretha Franklin. It reads like fiction but is real.
When [James Brown impersonator Lavell Hardy] invited [Mary Jane Jones] to tour with him across Florida, Jones refused. She'd never been to Florida, and she couldn't afford the bus fare. Undeterred, Hardy told her he was booking the opening act for the real Aretha Franklin. "He told me I would be paid $1,000 for six shows in Florida," Jones recalled. Naively, she believed him, and borrowed the one-way bus fare from a local money-lender. (Efforts to reach Hardy for this story were unsuccessful.) Traveling for the first time without her gospel group, Jones watched through the bus window as the fields gave way to palm trees. It was the start of a journey that one reporter would call "a bizarre tale of hijinks, of abduction, of physical threats, and finally of arrest." When Jones arrived hot and tired in Melbourne, Florida, Hardy dropped the bomb. There was no Aretha, he admitted. Jones would impersonate the "Queen of Soul."

"No!" she cried.

But Hardy said if she didn't cooperate, she'd be "in a lot of trouble."

"You're down here and broke and you don't know anybody," he said.

"He threatened to throw me in the bay," Jones later recalled. She couldn't swim and had a fear of drowning.

"Your body can easily be disposed of in the water," Hardy told her. "And," he insisted, "you are Aretha Franklin."
2) I usually use the second slot on the Weekender to mention an advertiser or my Patreon campaign. But today, I'm going to share something I wrote elsewhere — trivia, but not for Now I Know. The title:  "Move over, Bobby Bonilla: The Braves have been paying Bruce Sutter for 30 years thanks to a ludicrous contract."  It's at The Athletic, which is a subscription-only service, so you need to be a subscriber (or sign up for a free trial) to read it.
If you get the Bobby Bonilla reference in the title, you'll probably like it. If not, you probably won't.
3) "The man who went to the North Korean place that 'doesn't exist'" (BBC, June 2018, 12 minutes).
Calvin Sun had been awake for almost 24 hours when North Korean guards boarded the minibus that was due to take him and his friends to Pyongyang International Airport and out of the country.

There was an issue, the officials announced. The group would not be allowed to leave until it was resolved.

The bus fell silent.

Sun thought back to his one-week excursion to the most isolated country in the world, nicknamed the Hermit Kingdom. It had been one of his most memorable trips.

"Of all the things we had done in North Korea that week," says Sun, "it never occurred to me that our visit to the fifth floor may have been the problem."

It still didn't cross his mind when the guards asked the travel group to step out of the minibus.
4) The Now I Know Week in Review:
5) "Maybe She Had So Much Money She Just Lost Track of It " (The Cut, May 2018, 33 minutes). The story of a NYC socialite who was really a grifter.
For a stretch of time in New York, no small amount of the cash in circulation was coming from Anna Delvey. "She gave to everyone," said  [her apparent friend, hotel concierge Neffatari "Neff" Davis] . "Uber drivers, $100 cash. Meals — listen. You know how you reach for your credit card? She wouldn't let me."

The way Anna spent money, it was like she couldn't get rid of it fast enough. Her room was overflowing with shopping bags from Acne and Supreme, and in between meetings, she'd invite Neff to foot massages, cryotherapy, manicures (Anna favored "a light Wes Anderson pink," according to Neff). One day, she brought Neff to a session with a personal trainer–slash–life coach she'd found online, a svelte, ageless Oprah-esque figure who works with celebrities like Dakota Johnson.

"Stop sinking into your body," the trainer commanded Anna. "Shoulders back, navel to spine. You are a bright woman; you want to be a businesswoman. You gotta be staying strong on your own power."

Afterward, as Neff panted on the sidelines, Anna bought a package of sessions. "It was, I'm not lying, $4,500," said Neff.

Anna paid cash.

[ . . . ]

After a gallerist at Pace introduced her to Michael Xufu Huang, the extremely young, extremely dapper collector and founder of Beijing's M Woods museum, Anna proposed they go together to the Venice Biennale. Huang thought it was "a little weird" when Anna asked him to book the plane tickets and hotel on his credit card. "But I was like, Okay, whatever," he said. It was also strange, he noticed during their time there, that Anna only ever paid with cash, and after they got back, she seemed to forget she'd said she'd pay him back. "It was not a lot of money," he said. "Like two or three thousand dollars." After a while, Huang kind of forgot about it too.

When you're superrich, you can be forgetful in this way. Which is maybe why no one thought much of the instances in which Anna did things that seemed odd for a wealthy person: calling a friend to have her put a taxi from the airport on her credit card, or asking to sleep on someone's couch, or moving into someone's apartment with the tacit agreement to pay rent, and then … not doing it. Maybe she had so much money she just lost track of it.

The following January, Anna hired a PR firm to put together a birthday party at one of her favorite restaurants, Sadelle's in Soho. "It was a lot of very cool, very successful people," said Huang, who, while aware Anna owed him money for their Venice trip, remained mostly unconcerned about it, at least until the restaurant, having seen Polaroids of Huang and Anna at the party on Instagram, messaged him a few days later. "They were like, 'Do you have her contact info?' " he says now. " 'Because she didn't pay her bill.' Then I realized, Oh my God, she is not legit."
6) "All the Answers" (The New Yorker, 30 minutes, July 2008). In the 1950s, many TV game shows were rigged. Here's a first-hand, behind the scenes account of one such show.
Have a great weekend!