The Weekender, May 1, 2020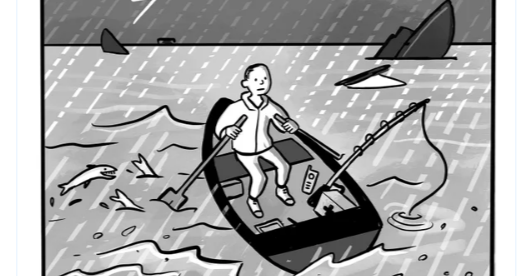 Hi!
It is, somehow, May. This means Now I Know is a month-plus from celebrating its tenth anniversary. I'm starting to think about how I want to mark the occasion and what I've found is that my ability to long-term plan is basically zero. I think it's mostly a function of routines being shattered as those of us fortunate to do so (myself included) are staying at home, upsetting our typical definition of "normal." It's hard to think about tomorrow when yesterday seems so distant.
In fact, I think that's been my common theme for this past week. Before the pandemic, my process wasn't an extensive one — I often didn't know what I was going to write about for, e.g., Wednesday's email until mid-day Tuesday. And at best, I was usually only a day or two ahead. It wasn't the best process, but it worked.
Now, I find myself writing in an even more compressed window. I often don't know what I'm going to write about until the evening before I publish and, in fact, I'm writing this email only minutes before I'll hit send. In the abstract, it shouldn't be that way. My unusually long commute each weekday is now a thirty-second trip down a flight of stairs, so it's not like I have less time in that regard. I should be more productive, not less. And yet, here we are.
Anyway, a friend shared a recent New Yorker cartoon on his Instagram Story a few days ago and it basically summed up the above better than I did. So, here you go: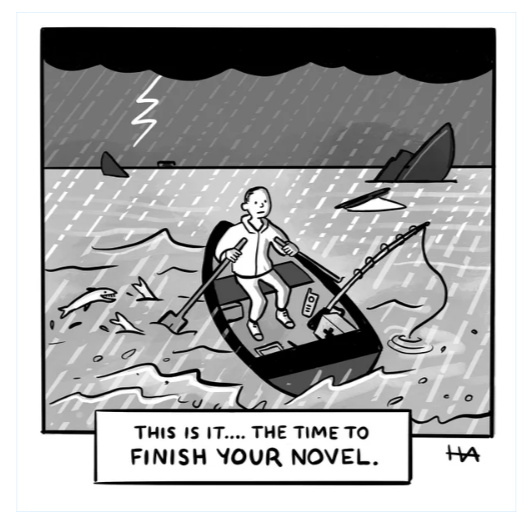 Yep, that sums it up.
(On the plus side, I've managed to watch all of Star Trek: Picard and most of Star Trek: Discovery. If you're a Star Trek fan, I recommend both.)
The Now I Know Week in Review
Monday: It's Genuine, but is it Genuinely Good?: Leather's little secret.

Tuesday: The Illegal Onions That Go Great With Spaghetti. I've not yet tried ramps.

Wednesday: Why Pisa's Tower Leans: This says "water tower" when it should say "water table." I'll fix that sometime this weekend.

Thursday: The Belgian Grandmothers That Helped Win the War. Spying via sweaters.
And some other things you should check out:
Some long reads for the weekend.
1) "Howard Dean's Scream, Revisited" (On The Media, 9-minute listen, February 2016). This is ostensibly political — it's literally about a major moment during a presidential campaign. But it's really about how microphones work — and how our ears can deceive us. (FiveThirtyEight has a longer version of this story, here.)
2) "Millions Are Hounded for Debt They Don't Owe. One Victim Fought Back, With a Vengeance" (Bloomberg, 18 minutes, December 2017). I don't think I can summarize this one better than the headline itself does. Thanks to reader Dipti D. for the suggestion to share this one.
3) "The New Jersey Swamp Dragons? It almost happened" (ESPN, 9 minutes, April 2016). There's a pro basketball team called the Brooklyn Nets but, a few years ago, they played in New Jersey and were, therefore, the New Jersey Nets. And their team isn't good, the trek from New York City to see them play isn't fun, and the team's brand is in the toilet. So they consider a name change, intending to become the New Jersey Swamp Dragons. This is an oral history of how that almost happened.
"Nets" is a dumb name and "Swamp Dragons is an awesome name. (As one person interviewed said, "everybody likes dragons. Dragons are cool. They always will be.") And of the 27 NBA teams, all but one voted for the Nets to become the Swamp Dragons. So why aren't they the Swamp Dragons? I don't want to ruin the ending, but I can't believe this happened.
Have a great weekend!
Dan