The Weekender, May 19, 2017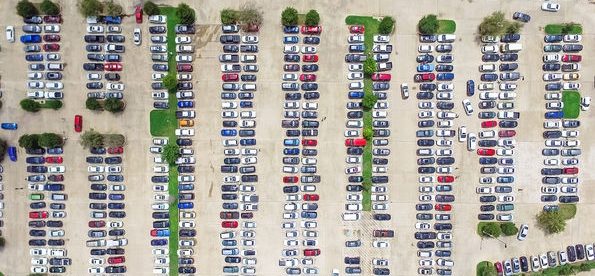 1) "History of the Entire World, I Guess," a 19-minute YouTube video. It's funny, it's frenetic, it's a tad offensive, but it's generally interesting and enjoyable. If you like is style, his nine-minute "History of Japan" is also pretty fantastic.
2) My other website AwesomeClaus, a curated collection of gift ideas for $20 or less. It's supposed to be a Secret Santa site — hence the name — but it also works for dads and grads. For example: who doesn't like the Oregon Trail? And now it's a card game!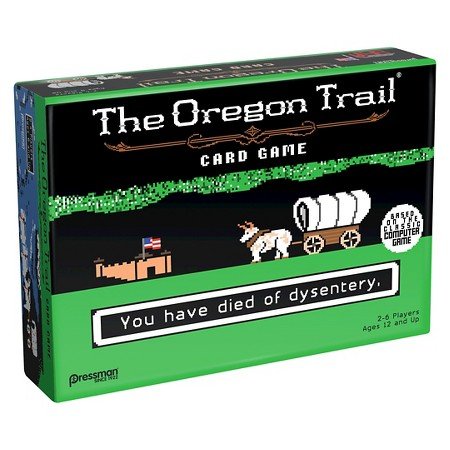 3) The Now I Know Week in Review:
And a bonus item: When the Mouse is Away, the story of the feral cats of Disneyland.
4) "College in Sweden is free but students still have a ton of debt. How can that be?" (QZ, 8 minutes, May 2013). I found this accidentally — I was looking for more information about Sweden's "study allowance" for high schoolers and stumbled across this pretty interesting story.
College in Sweden is free. That's not even all that common in Europe anymore. While the costs of education are far lower than in the US, over the past two decades sometimes-hefty fees have become a fact of life for many European students. Britain got them in 1998. Some German states instituted them after a federal ban on student fees was overturned in the courts. In fact, since 1995 more than half of the 25 OECD countries with available data on higher education have overhauled their college tuition policies at public institution, with many adding or raising fees.

And yet, students in Germany and the UK have far lower debts than in Sweden. And 85% of Swedish students graduate with debt, versus only 50% in the US. Worst of all, new Swedish graduates have the highest debt-to-income ratios of any group of students in the developed world (according to estimates of what they're expected to earn once they get out of school)—somewhere in the neighborhood of 80%. The US, where we're constantly being told that student debt is hitting crisis proportions, the average is more like 60%. Why?
WeekenderAdUnit
5) "How not to create traffic jams, pollution and urban sprawl " (The Economist, 12 minutes, April 2017). The sub-head: "Don't let people park for free."
Parking can seem like the most humdrum concern in the world. Even planners, who thrill to things like zoning and floor-area ratios, find it unglamorous. But parking influences the way cities look, and how people travel around them, more powerfully than almost anything else. Many cities try to make themselves more appealing by building cycle paths and tram lines or by erecting swaggering buildings by famous architects. If they do not also change their parking policies, such efforts amount to little more than window-dressing. There is a one-word answer to why the streets of Los Angeles look so different from those of London, and why neither city resembles Tokyo: parking.
6) "Johnny Depp: A Star in Crisis and the Insane Story of His 'Missing' Millions" (Hollywood Reporter, 16 minutes, May 2017). The sub-head: "What happened to $650 million? An explosive legal battle between one of Hollywood's best-paid actors and the business managers he fired has laid bare tumultuous finances, outrageous spending and troubling behavior on Disney's new 'Pirates' movie in a case that could even change how the industry does business."
Have a great weekend!