The Weekender, May 29, 2020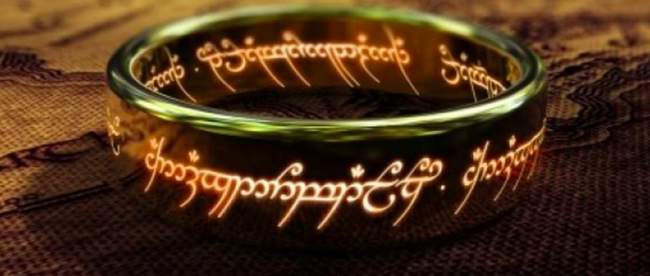 Hi!
I'm about a month away from Now I Know's tenth (!) anniversary, so I've been reflecting a lot on how the project started, where it's gone, and where it's going. And at the same time, the world around is us so different at this moment — a lot different than the summer of 2010 for sure. I think Now I Know would be almost impossible to start today as I did back then, for a strange reason: I never really tried to determine who I write for.
That's a very odd sentence so, if you'll humor me for a moment, I'll explain. In general, when you're writing anything, you have to think about your intended audience — who do you want to speak to, what do you want to tell them, and perhaps most importantly, why should they listen. That's true whether you're writing a novel, a movie, a trivia email newsletter, a newspaper, or even a tweet — at least in theory. When I started Now I Know, though, I decided to skip that step. I made a bet: that the Internet gave me access to such a huge number of people — hundreds of millions, if not billions — that if I just shared stuff that was interesting to me (and promoted it well), people would take notice. It turns out that I was right, or more accurately, I was lucky — I made a couple of really good decisions (e.g. making this an email newsletter instead of a traditional blog) that made sense at the time and worked out nicely. But as a result, I never ended up answering the question that I thought I'd have to answer: who, exactly, is this for?
This question came up again yesterday (I think; time is a morass right now). My neighbor has a blog on Facebook that you should follow, here. And I'm not saying that because I make a couple cameo appearances as characters in her posts here and there. She shares what she wants to about life and the wisdom it provides, and as a result, it can be eclectic. But at the same time, there's an obvious, common thread. Now I Know is similar in that regard; no one story is connected to another, but at the same time, you basically know what you're going to get.
Anyway, a day or so ago, she posted a reflection on how life has changed what she writes about. She opened with this:
Running a blog isn't that hard but it's also not always easy. I post memes, mostly thought up by me (and inspired by my life and my wonderful but super annoying family) and some 200-800-word pieces. I go to bed hoping I made someone smile or think or at least entertained them for a nanosecond. I've had some hits and some misses. That's the way it goes for the majority of writers I suppose.

While I try and be mindful of my readers, I can only write from my own perspective.
I think that's incredibly insightful, and it applies to me, too, although in a different sort of way. As much as I appreciate the fact that you read these words, I didn't start Now I Know with you in mind, and I don't write this for you. I write it because I love to write, I love to learn, and I love to share what I learn — and adding it all up, you get Now I Know. In that regard, the Internet, which is too often a cesspool, is a gift. It gives people like me, and my neighbor, a chance to share what we're passionate about with anyone who is interested, without having to cater to their needs over ours.
The Now I Know Week in Review
Monday: Memorial Day! I didn't publish.

Tuesday: A Step Too Far?: Why we aim for 10,000 steps.

Wednesday: Cracked Up: A history of broken sidewalk laws.

Thursday: Giving a Word a Different Spin: The history of the word "spinster." I have the artist's name wrong in the

Bonus Fact — I'll correct it at some point today.
And some other things you should check out:
Some long reads for the weekend.
1) "Anatomy of an internet shutdown" (Rest of the World, 16 minutes, May 2020). The government of Sudan tried to shut down parts of the Internet there. Here's what happened next.
2) "Cary teaches you how to time travel" (YouTube, January 2019). This isn't a typical video. It's a very, very creative use of the YouTube platform — I don't want to ruin it for you. You have to watch it on a computer, not a phone/tablet), to get the experience. After you watch it the first time, watch it again while ignoring the narrator's instructions. Thanks to my middle son for insisting I watch this.
3) "Peter Jackson's Lord of the Rings Was an Improbable Miracle, and We're Lucky to Have It" (Paste Magazine, 11 minutes, May 2020). Thanks to Jason F. for sharing this via Twitter. I watch the LotR trilogy probably once or twice a year — I like it that much — and I never really appreciated how unlikely its creation was until I read this article.
Have a great weekend!
Dan