The Weekender, May 31, 2019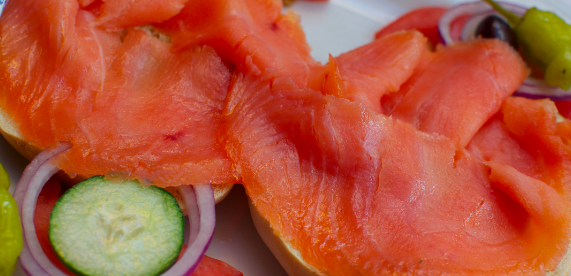 1) "Dementia Stopped Peter Max From Painting. For Some, That Spelled a Lucrative Opportunity." (New York Times, 16 minutes, May 2019).
The scene played out for years. Twice a week, in the late afternoon, above the Shun Lee Chinese restaurant on the Upper West Side of Manhattan, a creaky elevator would open, and out would step an elderly man. Thin as a rail, with a sparse mustache, he would sometimes have little idea about where or who he was. A pair of security doors would buzz unlocked once surveillance cameras identified him as the artist Peter Max.

Inside, he would see painters — some of them recruited off the street and paid minimum wage — churning out art in the Max aesthetic: cheery, polychrome, wide-brushstroke kaleidoscopes on canvas. Mr. Max would be instructed to hold out his hand, and for hours, he would sign the art as if it were his own, grasping a brush and scrawling Max. The arrangement, which continued until earlier this year, was described to The New York Times by seven people who witnessed it.

In the 1960s and 1970s, Mr. Max was a countercultural icon, a rare painter to achieve name recognition in the mainstream. His psychedelic renderings could be found on the cover of Time, the White House lawn and even a postage stamp. But several years ago, he received a diagnosis of symptoms related to Alzheimer's, and he now suffers from advanced dementia. Mr. Max, 81, hasn't painted seriously in four years, according to nine people with direct knowledge of his condition. He doesn't know what year it is, and he spends most afternoons curled up in a red velvet lounger in his apartment, looking out at the Hudson River.

For some people, Mr. Max's decline spelled opportunity. His estranged son, Adam, and three business associates took over Mr. Max's studio, drastically increasing production for a never-ending series of art auctions on cruise ships, even as the artist himself could hardly paint.

2) The Now I Know Week in Review:
Monday: Memorial Day — no Now I Know.

Tuesday: Where No Kidney Stone Has Gone Before — You, yes you, could have owned a piece of William Shatner.

Wednesday: The Absolute Best Way to Return Something to Amazon — Again, I was wrong; it's easy to return stuff to Amazon (unless you're me, apparently).

Thursday: The World's Littlest Skyscraper — A big little scam.
3) "The English Word That Hasn't Changed in Sound or Meaning in 8,000 Years" (Nautilus, 7 minutes, May 2019). The word is "lox," as in "smoked salmon." The story explains why.
4) "Who killed the prime minister? The unsolved murder that still haunts Sweden" (The Guardian, 21 minutes, May 2019). I had no idea this had happened until I came across this article. (It's also available as a podcast episode.)
On the last night of February 1986, the Swedish prime minister Olof Palme and his wife, Lisbet, were strolling home through downtown Stockholm. They had taken an impromptu trip to the cinema and decided, as they often did, not to bring bodyguards. Palme made a point of living as much as possible like an ordinary person; he did not want the fact that he was running the country to come between him and his countrymen. "You saw him in the streets all the time," says the Swedish ethnologist Jonas Engman. "You could speak to him. There was an intimacy to it."

At 11.21pm, as the couple walked down Sveavägen, one of Stockholm's busiest streets, a tall man in a dark coat walked up behind them. The man put one hand on Palme's shoulder, and with his other hand fired a single round from a gun into the prime minister's back. He grazed Lisbet with a second bullet before fleeing up a flight of 89 steps that links the main street with a parallel road above.

It was a Friday, and Sveavägen was packed with people ambling between bars and restaurants. Bystanders rushed to try to revive Palme, who now lay on the pavement in an expanding pool of blood. Six minutes later, he was taken to the nearest hospital, where, shortly after midnight, he was officially declared dead. It was later determined that the bullet had severed his spinal cord and that he had died before hitting the ground.

Although more than 20 witnesses saw the gunman, these facts are still more or less everything that the public knows for certain about the killing of the most controversial leader in Sweden's modern history.
5) "The Joy of Watching (and Rewatching) Movies So Bad They're Good" (Longreads, 8 minutes, May 2019). We all have at least one movie that was so truly terrible, we can't help but think about it fondly. This is an ode to that.
Have a great weekend!