The Weekender, November 10, 2017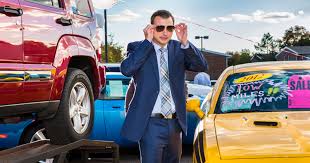 1) "'I Forgot My PIN': An Epic Tale of Losing $30,000 in Bitcoin" (Wired, 26 minutes, October 2017). Even if you don't know anything about bitcoin, this is a great albeit harrowing story.
I interviewed a handful of bitcoin experts, and they all told me that that safest way to protect your cache was to use something called a "hardware wallet." This little device is basically a glorified USB memory stick that stores your private bitcoin keys and allows you to authorize transactions without exposing those keys to the internet, where they could be seized by bad actors. I settled on a hardware wallet called the Trezor (the Czech word for "safe"), described by the manufacturer as "bulletproof." I bought one on November 22 for $100 on Amazon (again, via Purse.io).

[ . . . ]

I plugged the Trezor into my laptop and entered 551445.

Wrong PIN entered.

I must have made an error entering the PIN, I thought. I tried 551445 again, taking care to enter the digits correctly this time.

Wrong PIN entered.

Uh oh.

[ . . . ]

I looked at the tiny monochrome display on the bitcoin wallet and noticed that a countdown timer had appeared. It was making me wait a few seconds before I could try another PIN. My heart fluttered. I went to the hardware wallet manufacturer's website to learn about the PIN delay and read the bad news: The delay doubled every time a wrong PIN was entered. The site said, "The number of PIN entry failures is stored in the Trezor's memory. This means that power cycling the Trezor won't magically make the wait time go to zero again. The best you can do by turning the Trezor on and off again is make the timer start over again. The thief would have to sit his life off entering the PINs. Meanwhile, you have enough time to move your funds into a new device or wallet from the paper backup." (Trezor is based in Prague, hence the stilted English.)

The problem was, I was the thief, trying to steal my own bitcoins back from my Trezor. I felt queasy. After my sixth incorrect PIN attempt, creeping dread had escalated to heart-pounding panic—I might have kissed my 7.4 bitcoins [worth more than $8,000 at the time] goodbye.
2) Support Now I Know: As many of you already know, researching, writing, and (save for the daily typo or two) editing Now I Know is a pretty big endeavor on my part. Keeping the project financially sustainable is a battle, and to that end, I've tried many different avenues.
One of them — a major one at that — is my ongoing Patreon campaign. It's an old-style patronage campaign, where readers such as yourself support Now I Know through a monthly pledge. A $5 a month pledge comes out to about 25 cents per article I send; a $1 a month pledge is roughly a nickel. Please consider supporting Now I Know through Patreon by clicking here. It's entirely optional and you're under no obligation to do so, so don't feel bad if you can't or don't want to. But if you do, please know it all adds up, and I greatly appreciate your support. Thanks!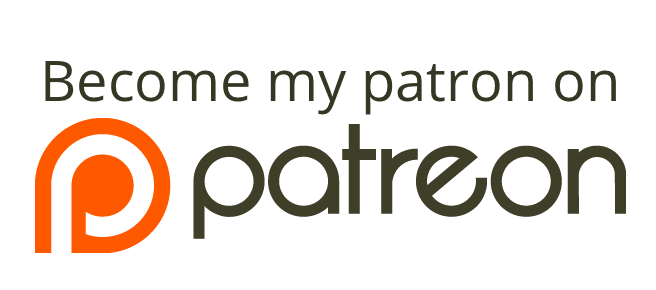 3) The Now I Know Week in Review:
4) "129 Cars"  (This American Life, 1 hour 13 minutes, December 2013). The summary from the website: "We spend a month at a Jeep dealership on Long Island as they try to make their monthly sales goal: 129 cars. If they make it, they'll get a huge bonus from the manufacturer, possibly as high as $85,000 — enough to put them in the black for the month. If they don't make it, it'll be the second month in a row. So they pull out all the stops."
All I am going to say about this is that I really liked listening to this. (I heard it on the radio; they added a bit to the podcast/Internet version and unbleeped the swears, though.)
5) "The Small Business Of Trying To Go Big Online" (Digg, 14, minutes, November 2017). As an online creator, you'd think this hit close to home — but it didn't. Now I Know has always been a passion project, sure, but it's never been a real business — it's unfocused, not terribly commercial (at least I don't think it is), and certainly not built to sell anything. That said, a lot of other creators have shifted dramatically to reach that end.  (Not that there's anything wrong with that.)
​Every weekday at 3 a.m., a new post goes live on Cathy Anderson's site.

On Monday, Tuesday and Thursday, it's her bread and butter: a post about clothes and shopping. Wednesdays are for spotlighting a brand or product she loves. Friday's posts usually are about a trend. The formula for a week's worth of content has been tweaked a bit over the years, but this is what it is now and it's working.

It sounds formulaic when I ask her to describe how blog sausage gets encased, but when you see it on Anderson's blog, Poor Little It Girl, it's packaged into an aspirational aesthetic that makes you forget that this is a job. Each post is titled with song lyrics; the website design is clean and easy to read. In every photo, Anderson looks cute and each outfit is a wearable editorial, but Poor Little It Girl is all about affordability. Anderson specializes in fashion that rings up $100 for an outfit and she loves a good sale.
6) "Anarchist Dog Walking Collective strolls thin line between anarchist principles and profits" (Washington Post, 8 minutes, July 2011). I think I'm sharing this one for the title, to be honest. But it's still pretty good. ($250k from walking dogs! It's better than a shopping blog!)
Have a great weekend!